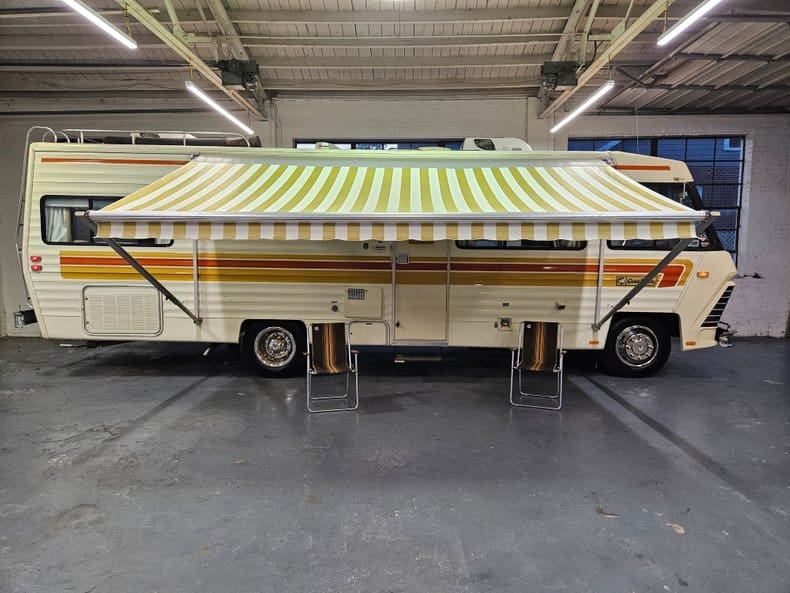 BY Motorious—Step back in time with the remarkable 1977 Coachman Motorhome, a true testament to nostalgia and family ownership. With a rich history and exceptional preservation, this vehicle is a true time capsule that was waiting to be discovered.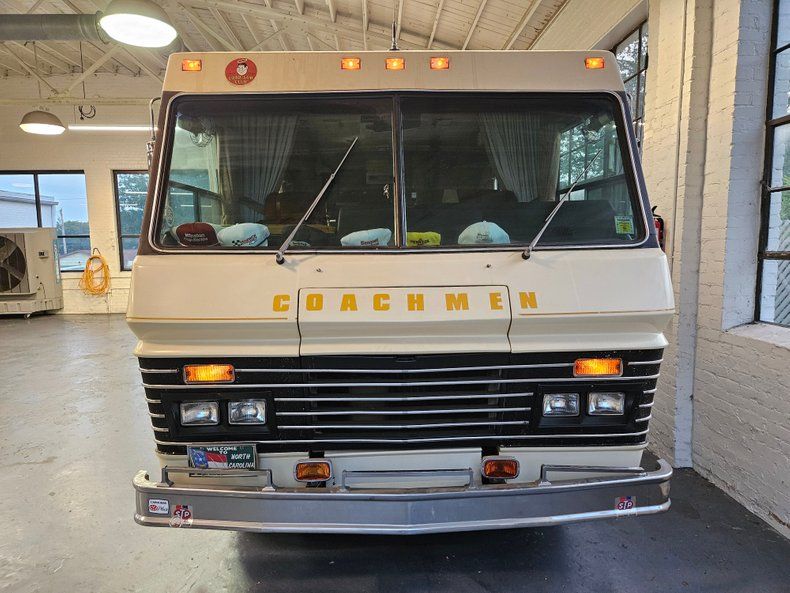 Take a nostalgic ride true classic that has been meticulously maintained and upgraded.
This motorhome has remained in the same family since its purchase new from the prestigious David Allison Camping Center in Charlotte, NC. With mileage exempt on the title, the owner states that the motorhome has accumulated a mere 61,000 original miles, adding to its remarkable condition. This well-maintained vehicle has been cherished and always garaged, ensuring its originality and protection from the elements.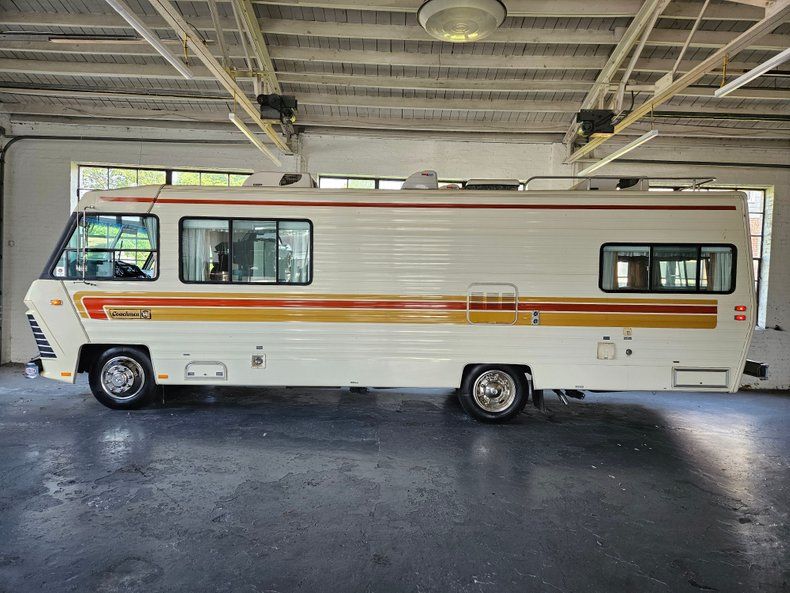 The exterior of the Coachman Motorhome proudly wears its original paint, displaying the classic charm of its era. Inside, the original interior welcomes you with a sense of nostalgia. Every detail has been preserved, creating an authentic atmosphere that transports you back in time.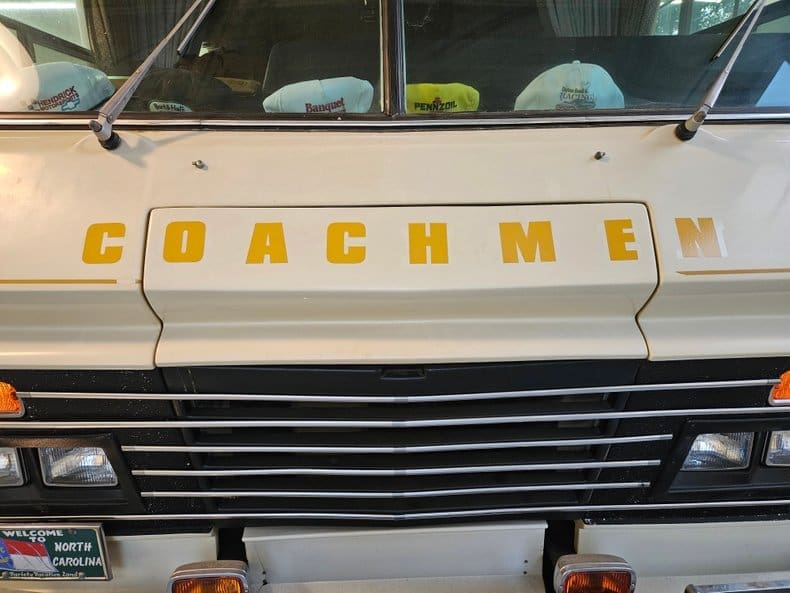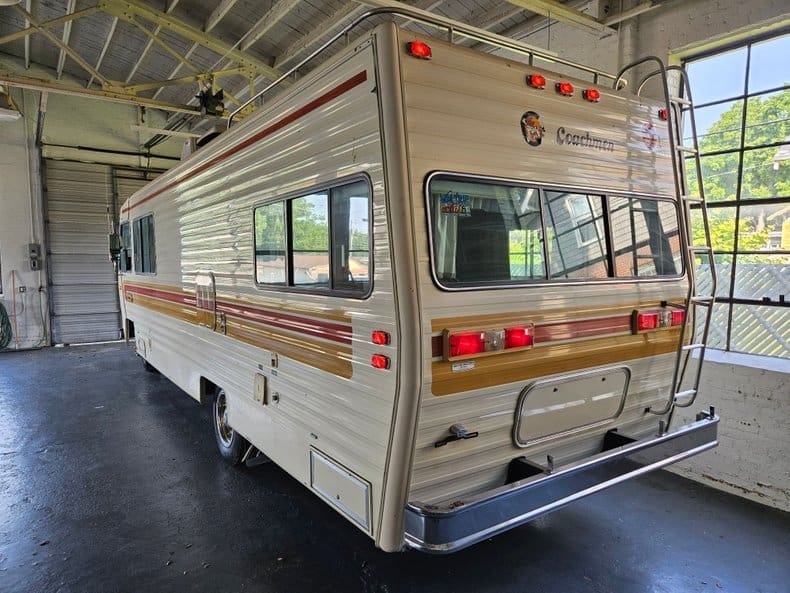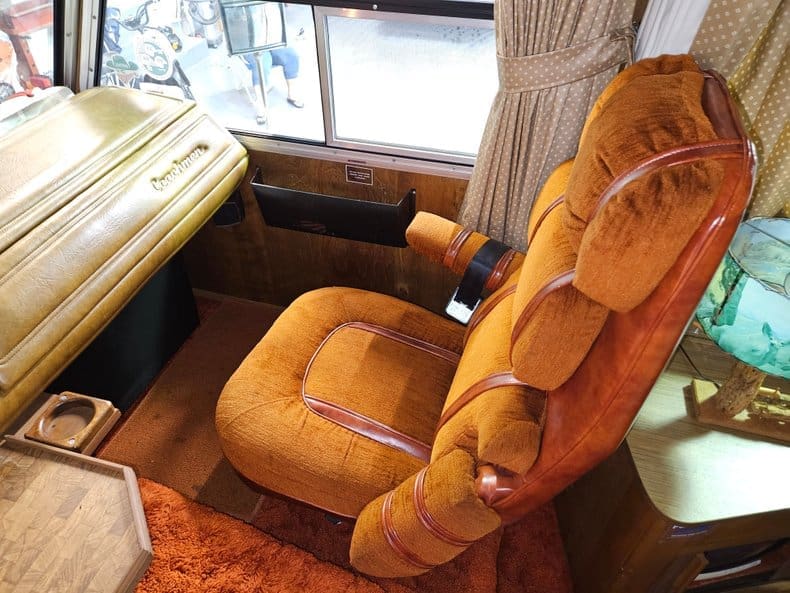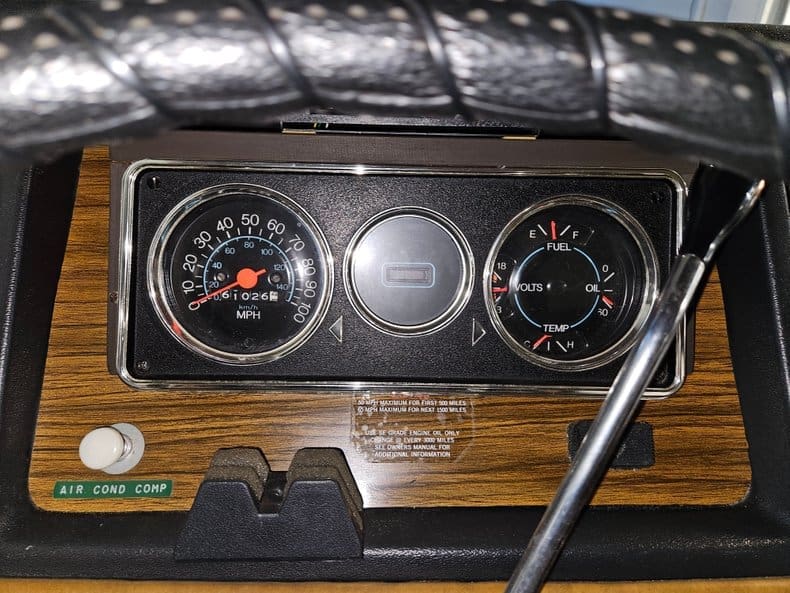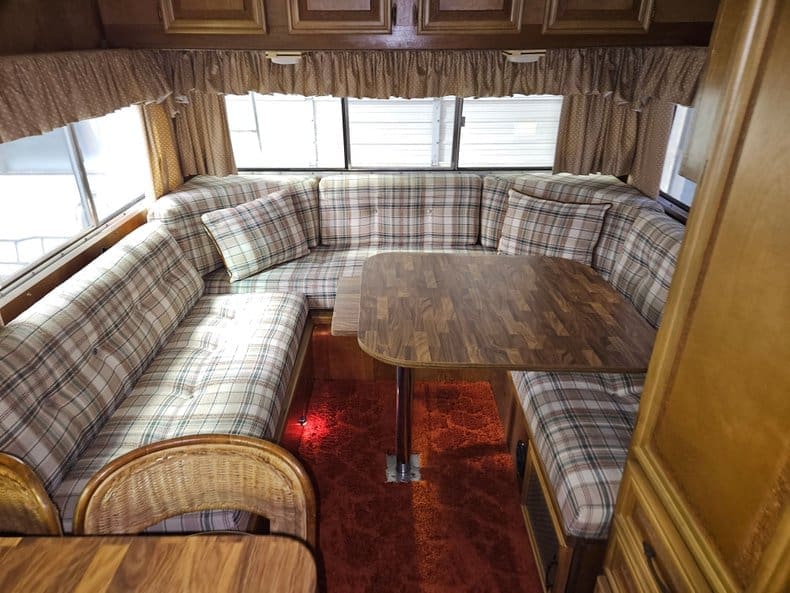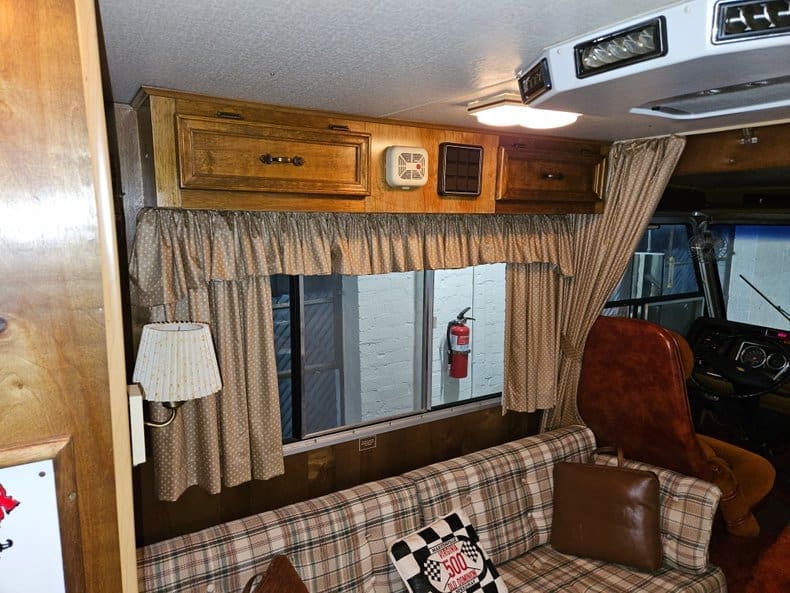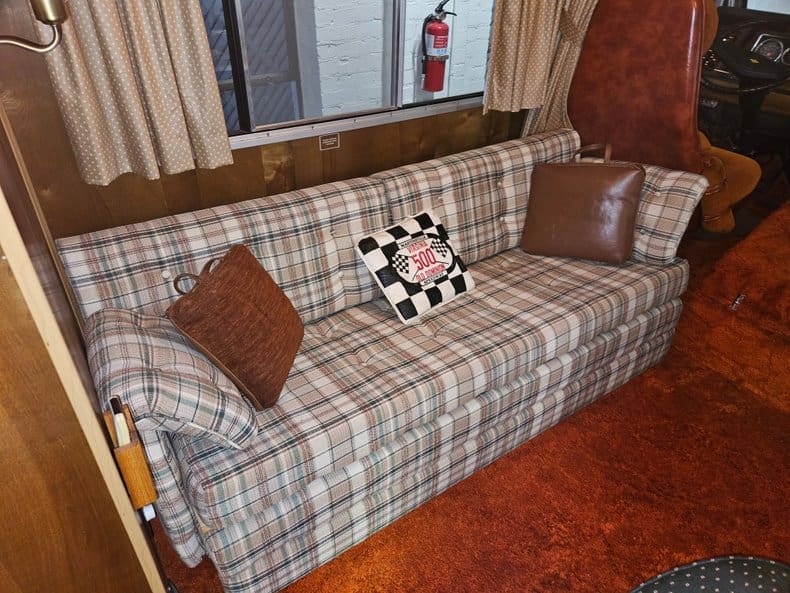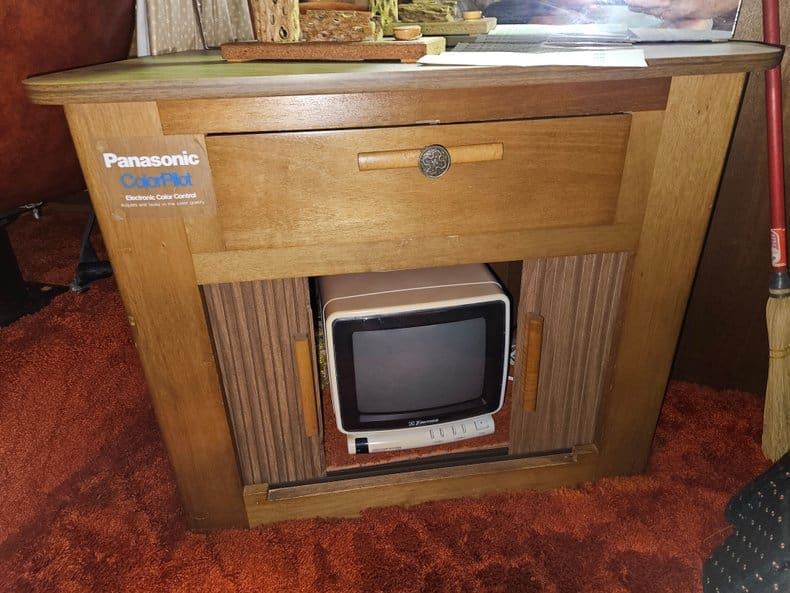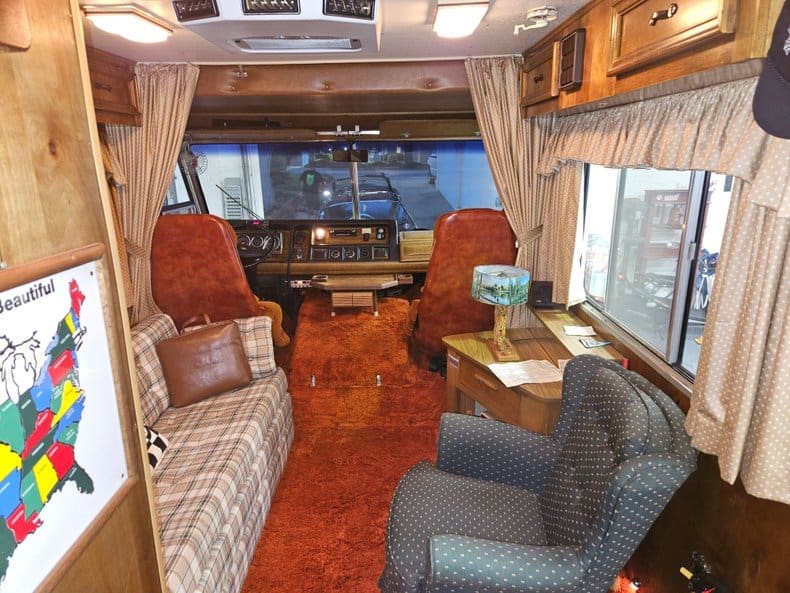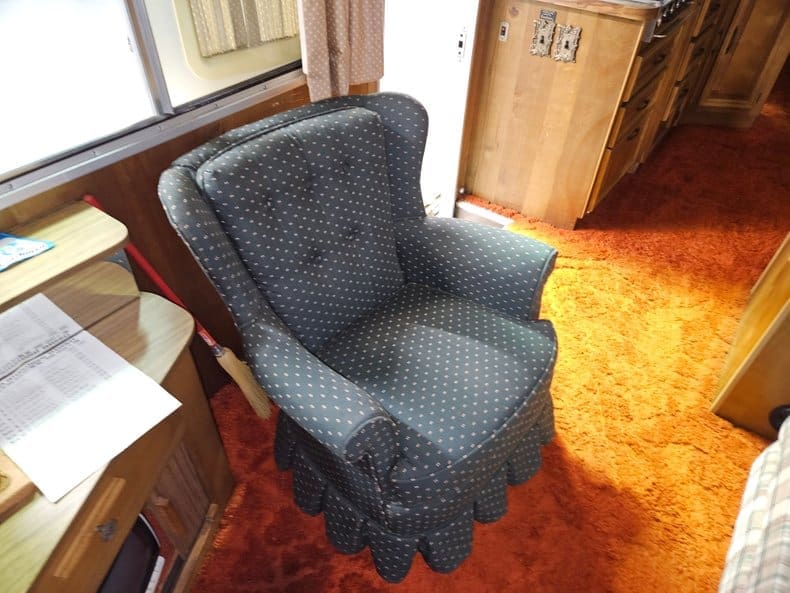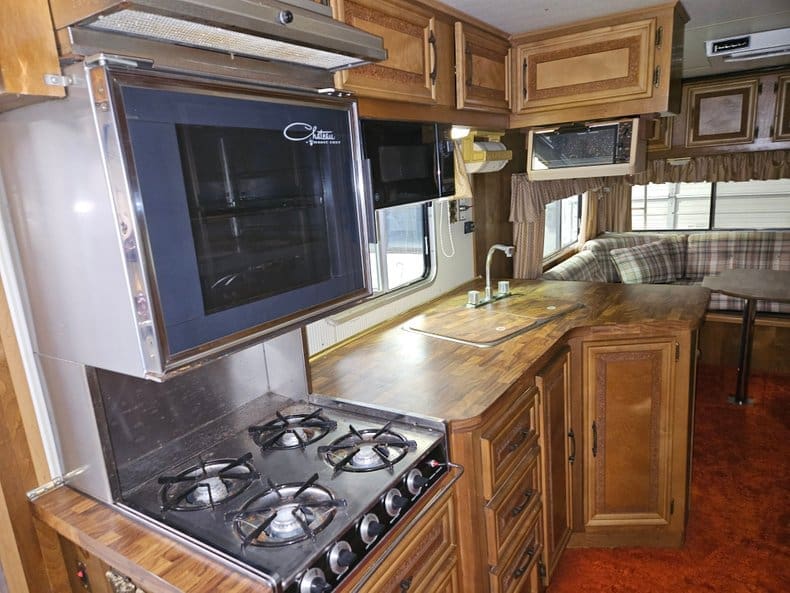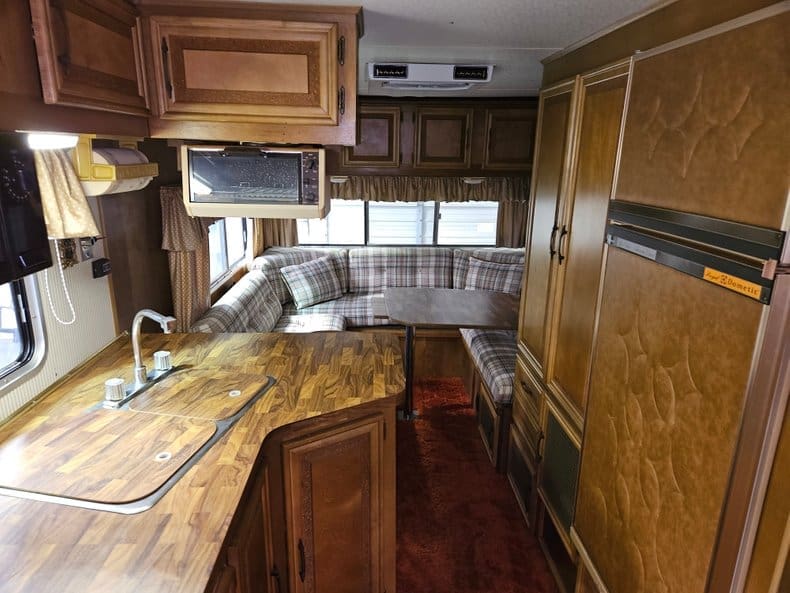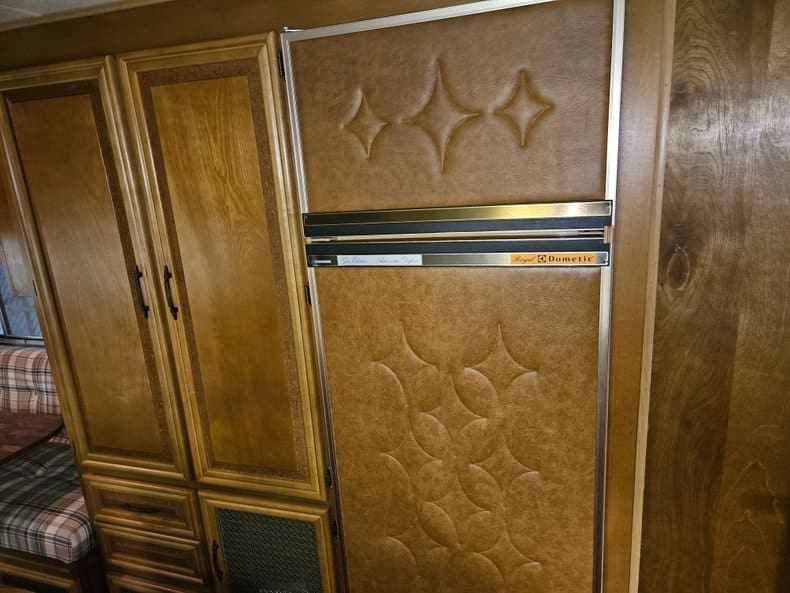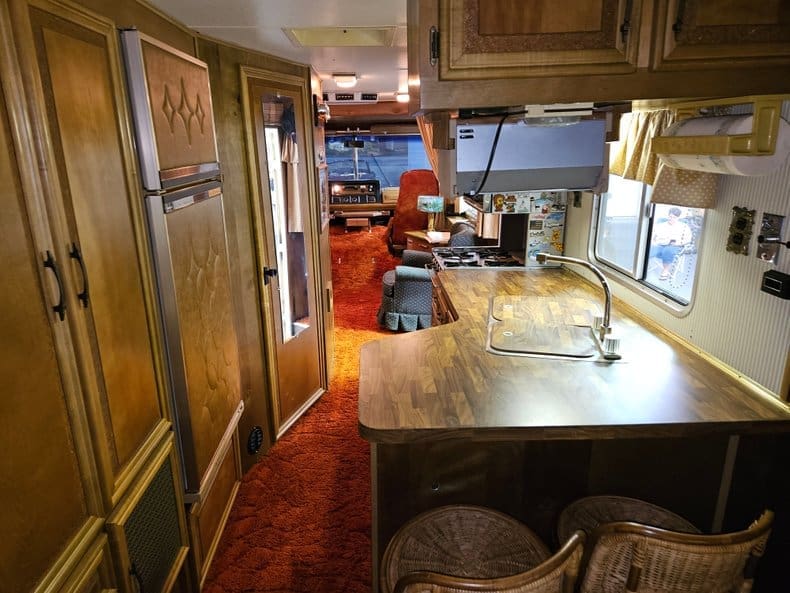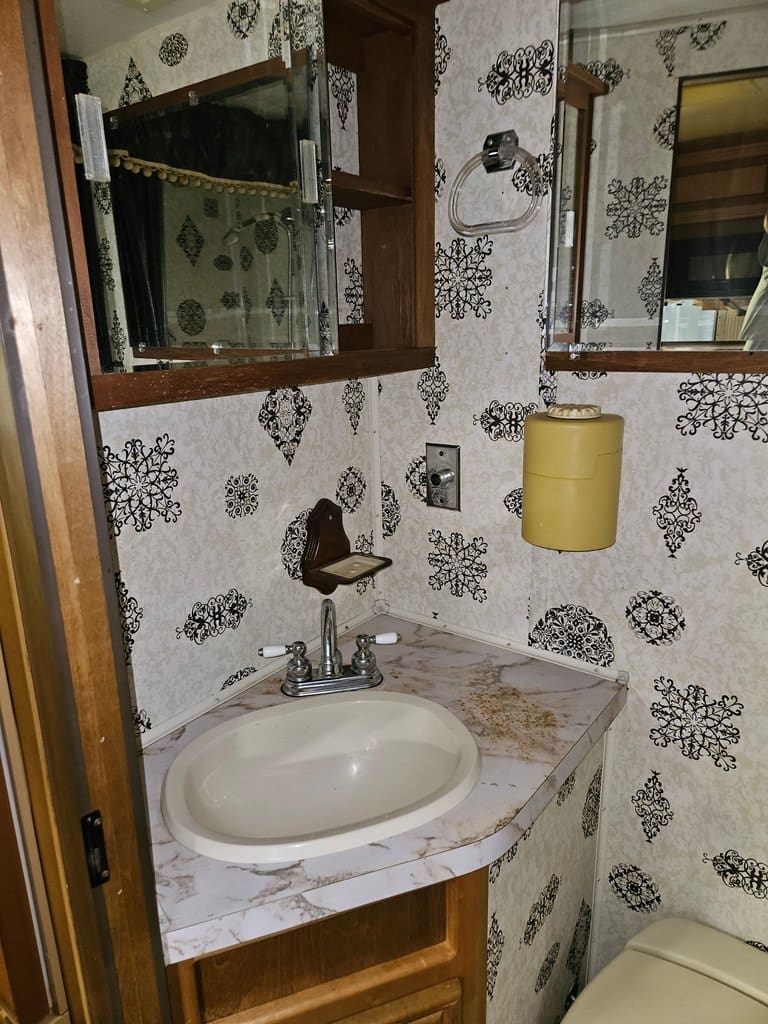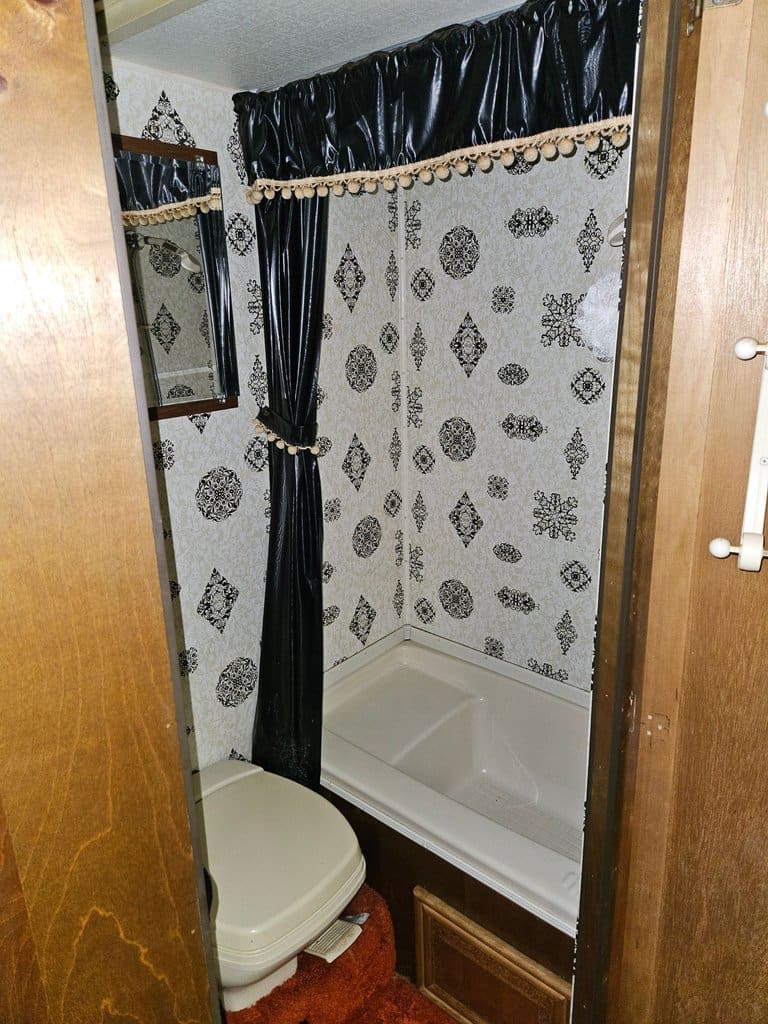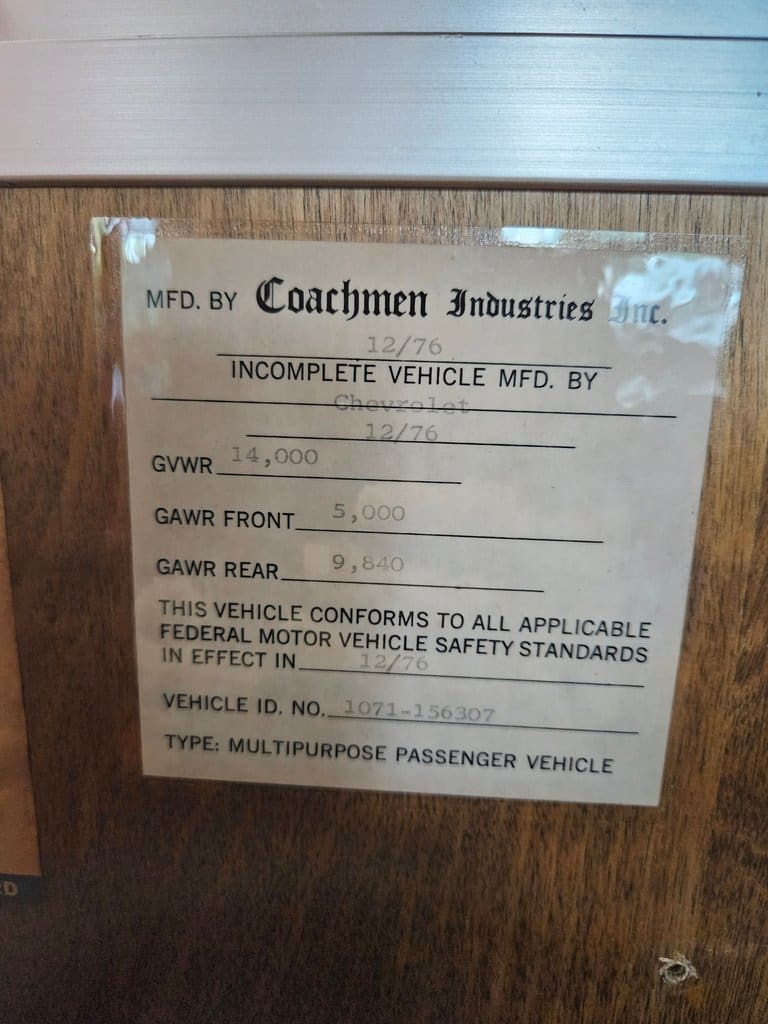 VEHICLE HIGHLIGHTS
One Family Owned
Bought New at David Allison Camping Center in Charlotte, NC
Per Title Mileage Exempt / Owner States 61K Right Miles
Always Garaged
Kept Original Paint Original Interior
Dual A/C 454 Chevrolet V8 Engine
Kohler Generator
A True Time Capsule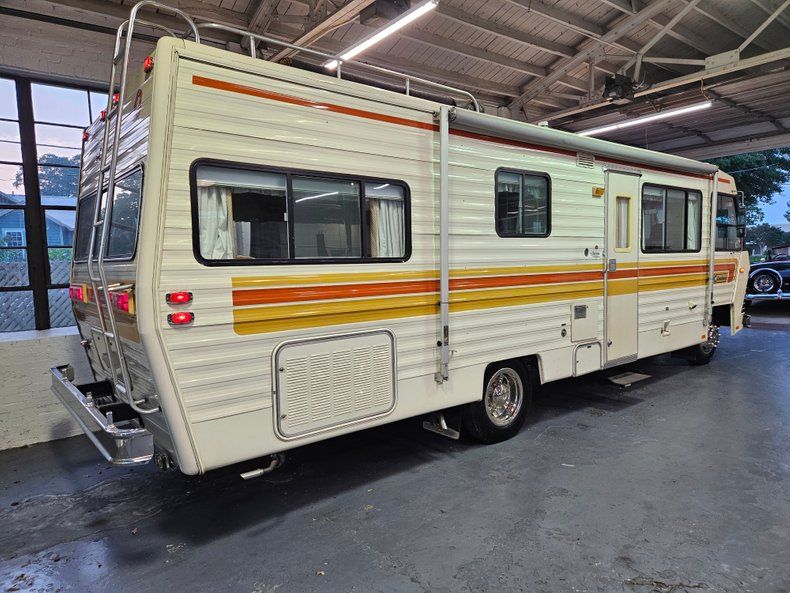 Equipped with dual air conditioning, this motorhome offers comfort during those warm summer days. Powering this nostalgic vehicle is a robust 454 Chevrolet V8 engine, ensuring reliable performance on your travels. The Kohler generator provides the convenience of power wherever your journey takes you.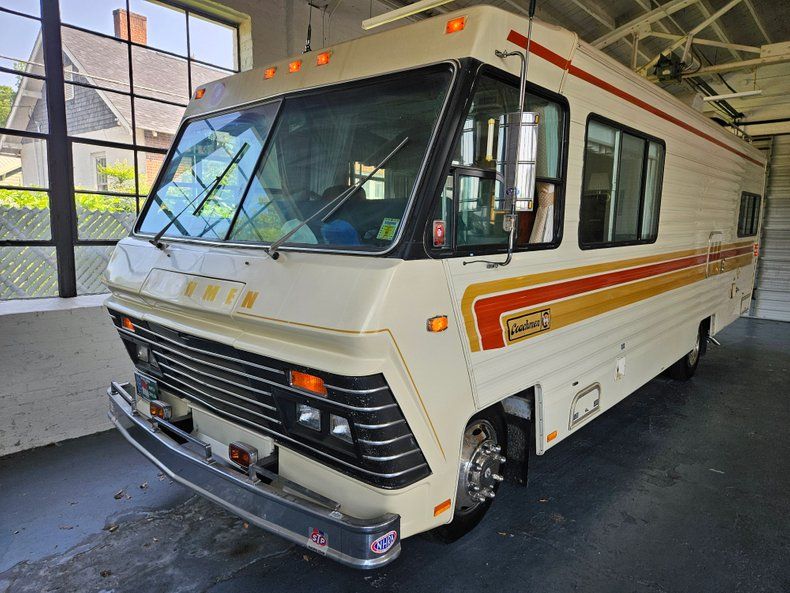 The true beauty of this motorhome lies in its remarkable preservation. Serving as a time capsule, it captures the essence of the era in which it was built. As you step inside, you'll be transported to a different time, where road trips and family adventures were cherished and celebrated.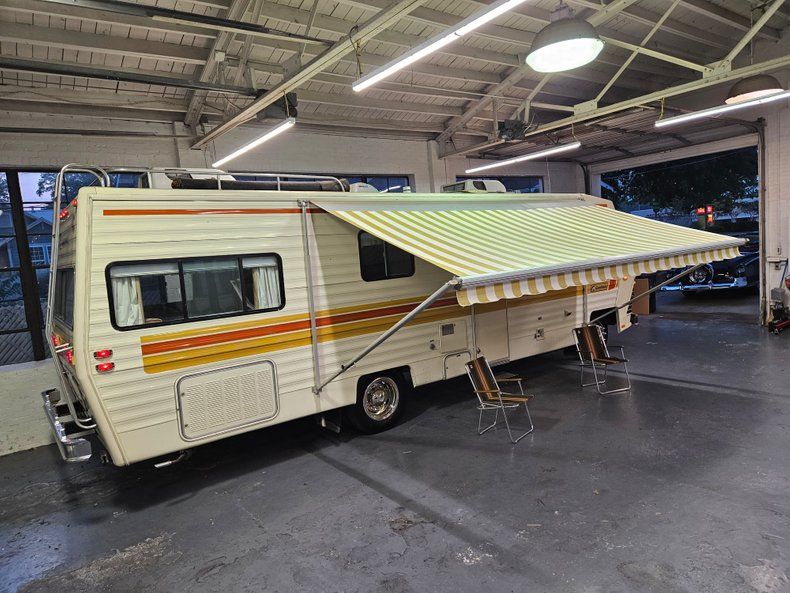 This exceptional 1977 Coachman Motorhome is a rare find in such pristine condition. This one-family-owned gem is ready to embark on new adventures, preserving the spirit of the past while creating new memories for the future. Whether you're a vintage vehicle enthusiast or a family seeking a unique travel experience, this Coachman Motorhome is sure to captivate and inspire.
Sources: motorious.com and gaaclassiccars.com. No copyright infringement intended.