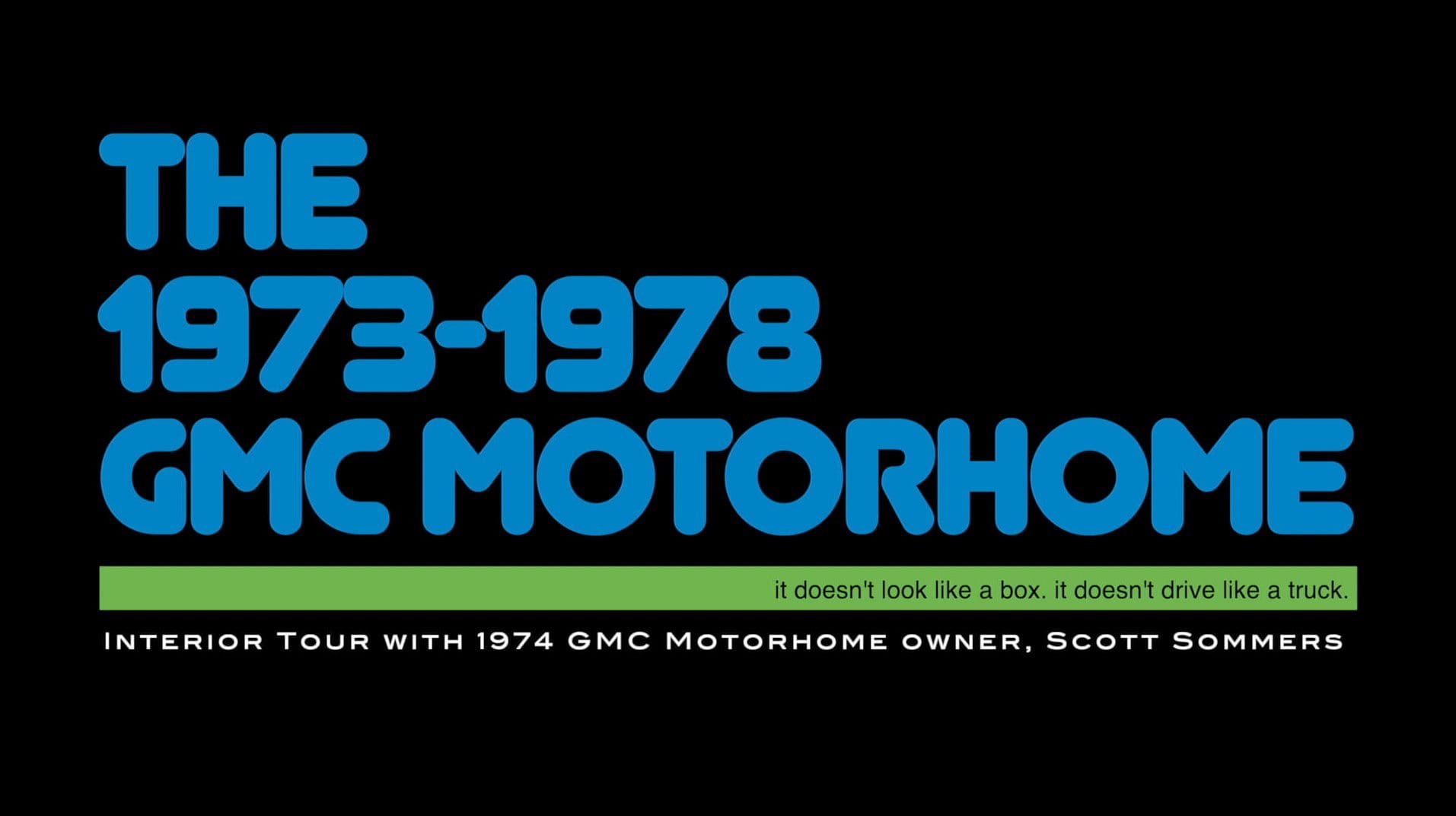 BY Barry Ard—An interior tour of a vintage RV owner-conducted tour series featuring Scott Sommers, owner of a fully-restored 1974 GMC Motorhome. It is part of an on-going series of interviews and coach tours focusing on the GMC Motorhome owner community. Other videos in this series can be found on our YouTube channel.
NOTE: This article may contain product affiliate links. If you buy any product featured here, we may earn an affiliate commission but at no extra cost to you.
#Background
Built by General Motors using automobile assembly techniques, 12,921 GMC motorhomes were produced from model years 1973 to 1978. Over 7,000 are currently listed at the GMCMI.com international registry. Estimates suggest that at least 8,000 to 9,000 of the original production run are still in operating condition.
Scott Somers Shows us Around "Elle"
#GMC Motorhomes International
GMC Motorhomes International is an organization dedicated to promoting the legacy, enjoyment and use of GMC Motorhomes. Our goal is to provide fellowship and technical information through continuous improvement of communications and conventions. Visit the GMCMI website to find out more.
Some of the Equipment seen in the video
Scott was kind enough to respond to our followers on social media who had asked for more information about some of the equipment featured in this episode.
Partial List of Featured Equipment
1800 Watt Planet Audio Anarchy Sound System
The subwoofers are two of these:
Mounted in these 8″ Subwoofer cabinets:
The center channels are these:
And the rear speakers are these:
And the front (over cab) speakers are these:
According to Scott, "I also used additional speakers directly behind the front seats at floor level, and the original "center" speakers were Infiniti speakers, but I don't have data on either. I installed an additional subwoofer under the kitchen, but again, I don't have the data on it."
Marine-Grade Latches
"The marine latches are these and I highly recommend them", says Scott.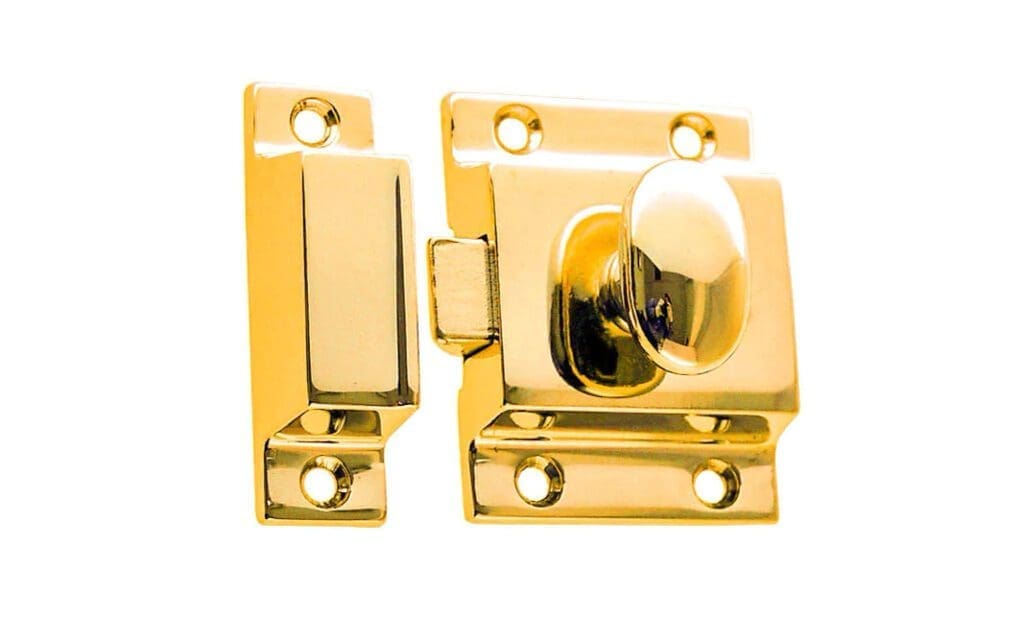 "Although I didn't install them myself, the door and drawer pulls are of the following type", says Scott: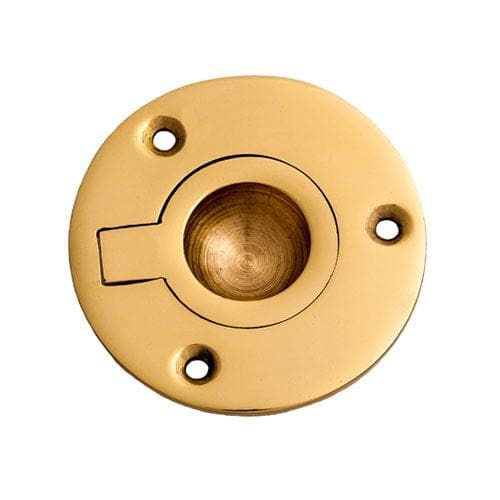 House Battery and Charging System
Scott uses a large lead acid 8D flooded lead acid battery of the type seen below:
He charges it with Renogy solar panels. "It will run a microwave or hairdryer, and is entirely sufficient for boondocking and is very cost effective when compared with lithium or AGM", according to Scott.
Scott notes that "the inverter/converter is a Xantrex Freedom SW 2000. It performs well, though as noted in the video, there is no way to turn off the cooling fans when connected to shore power and it is "converting," so I installed a disconnect switch. "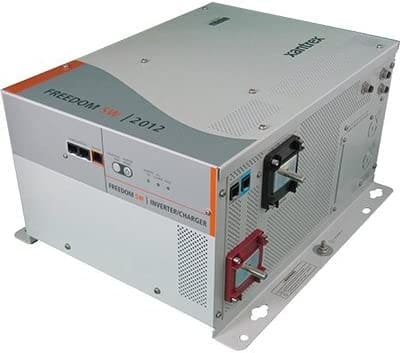 ---
Photos Submitted by Scott Sommers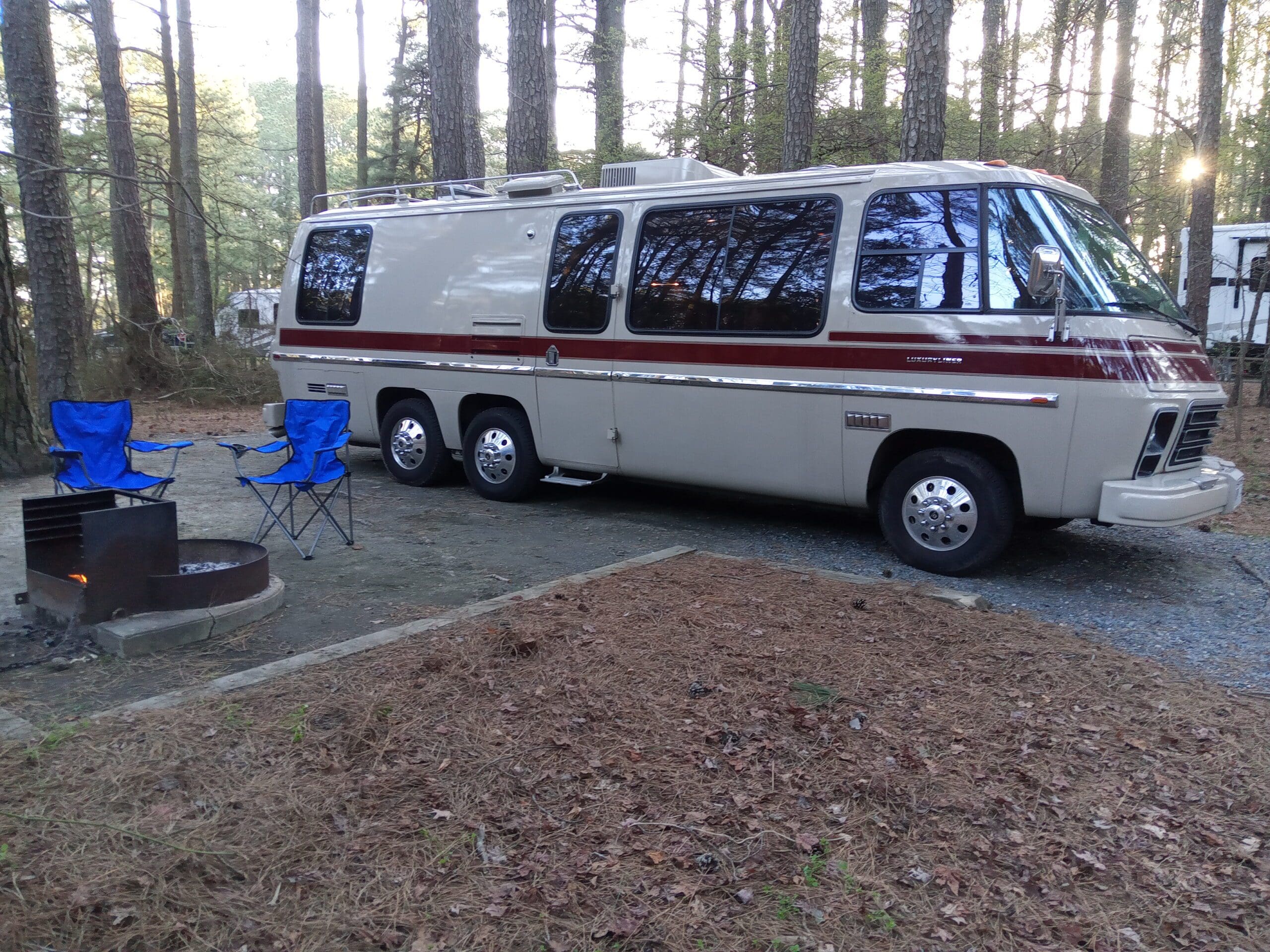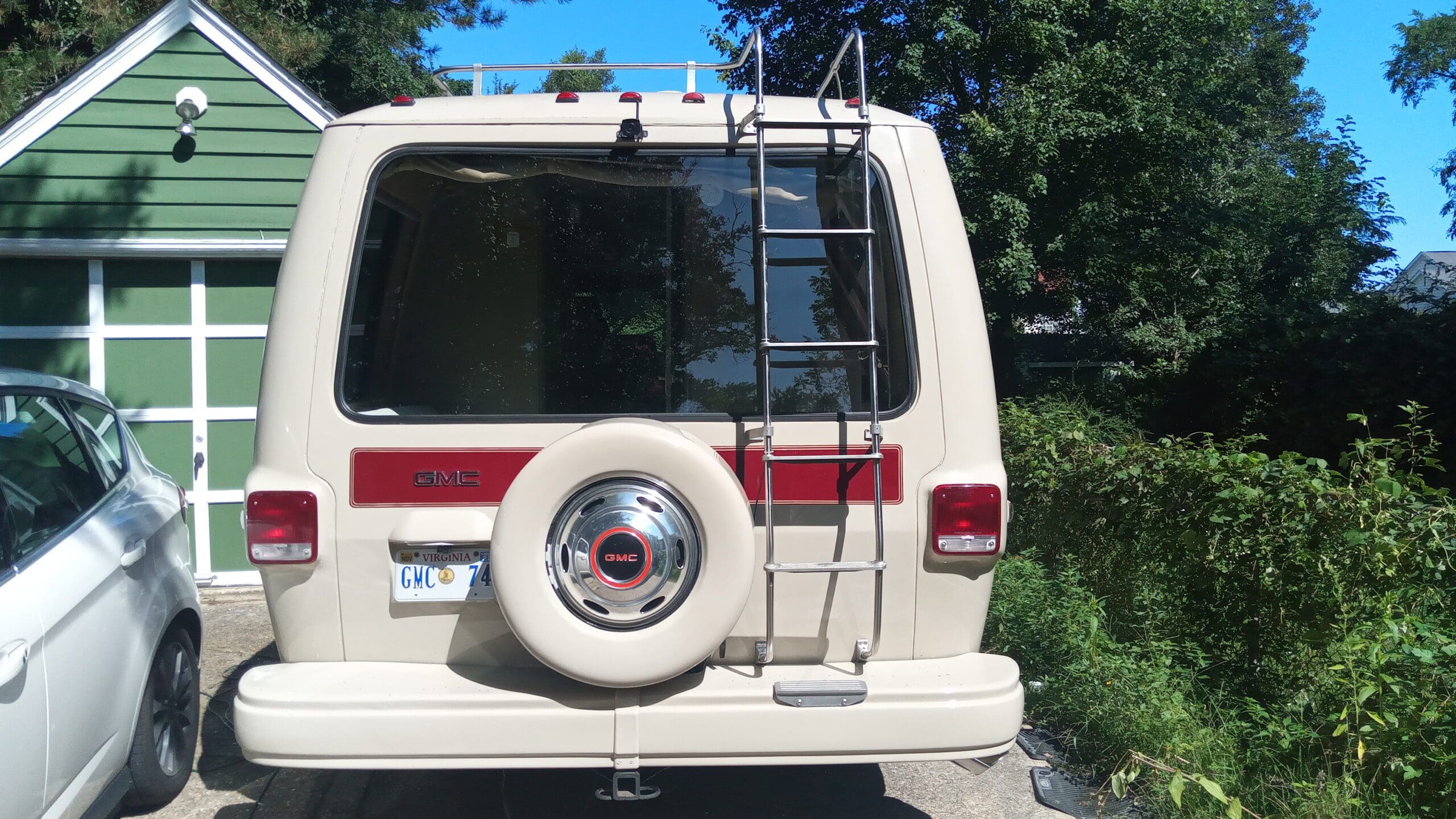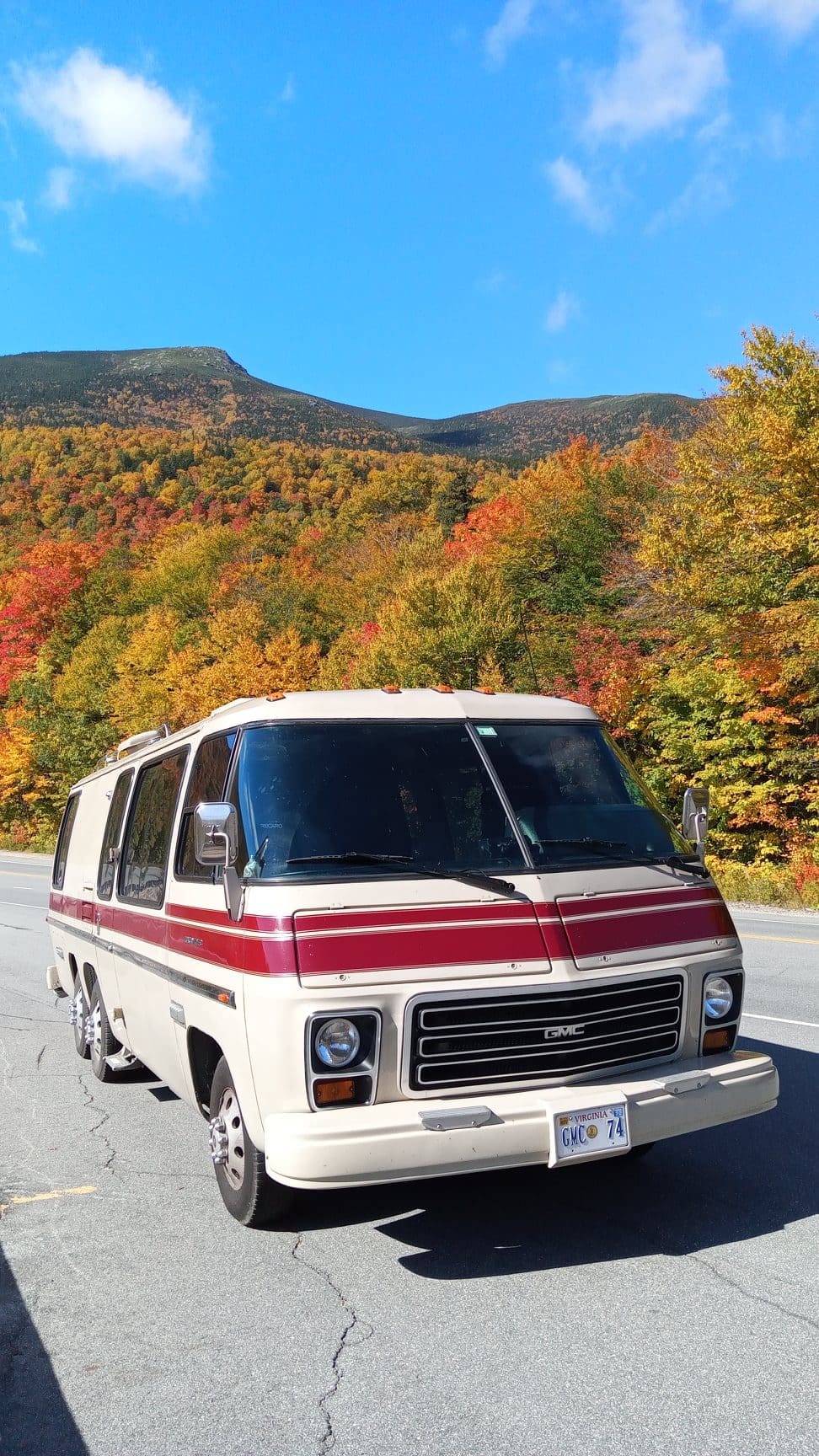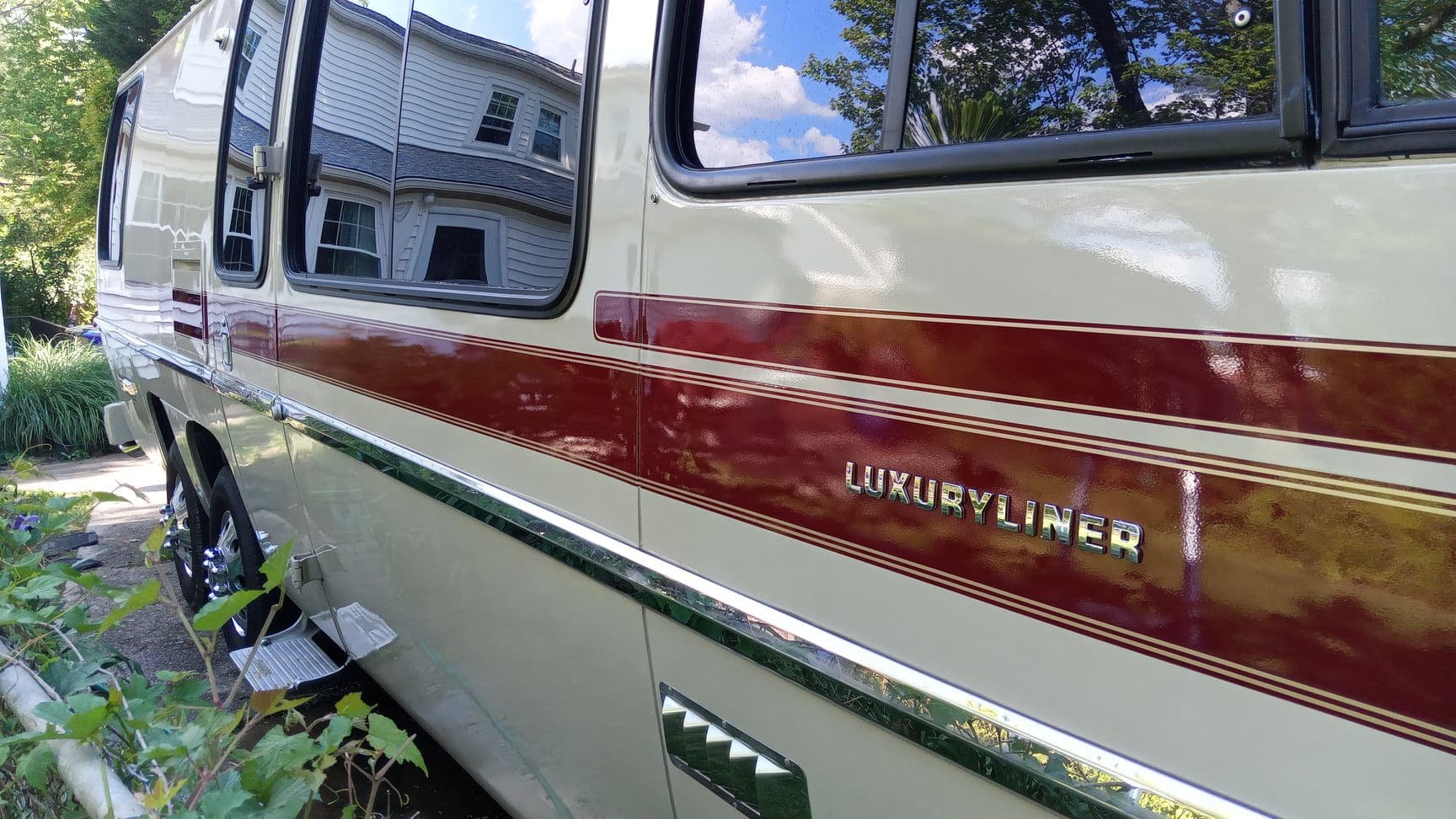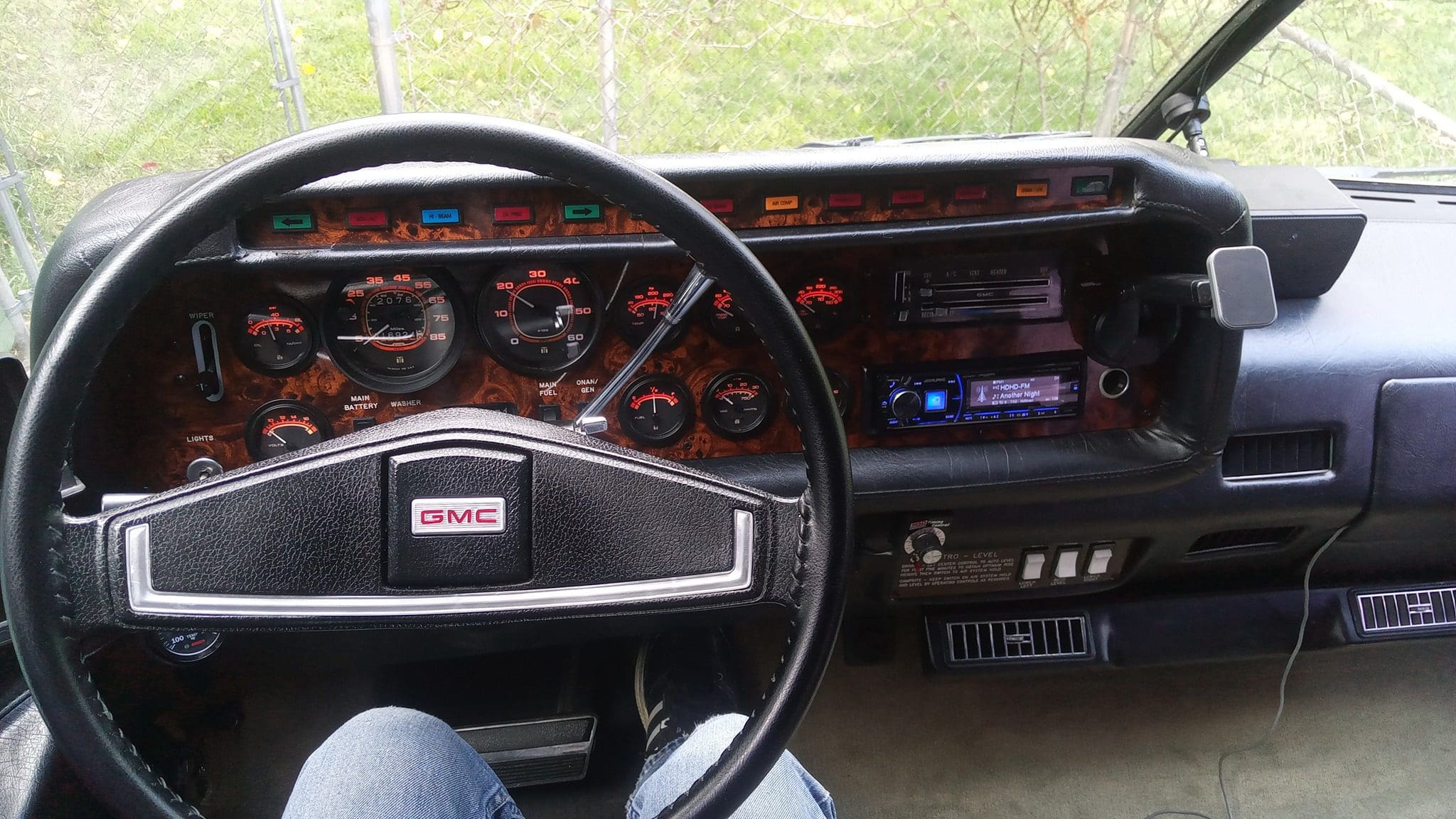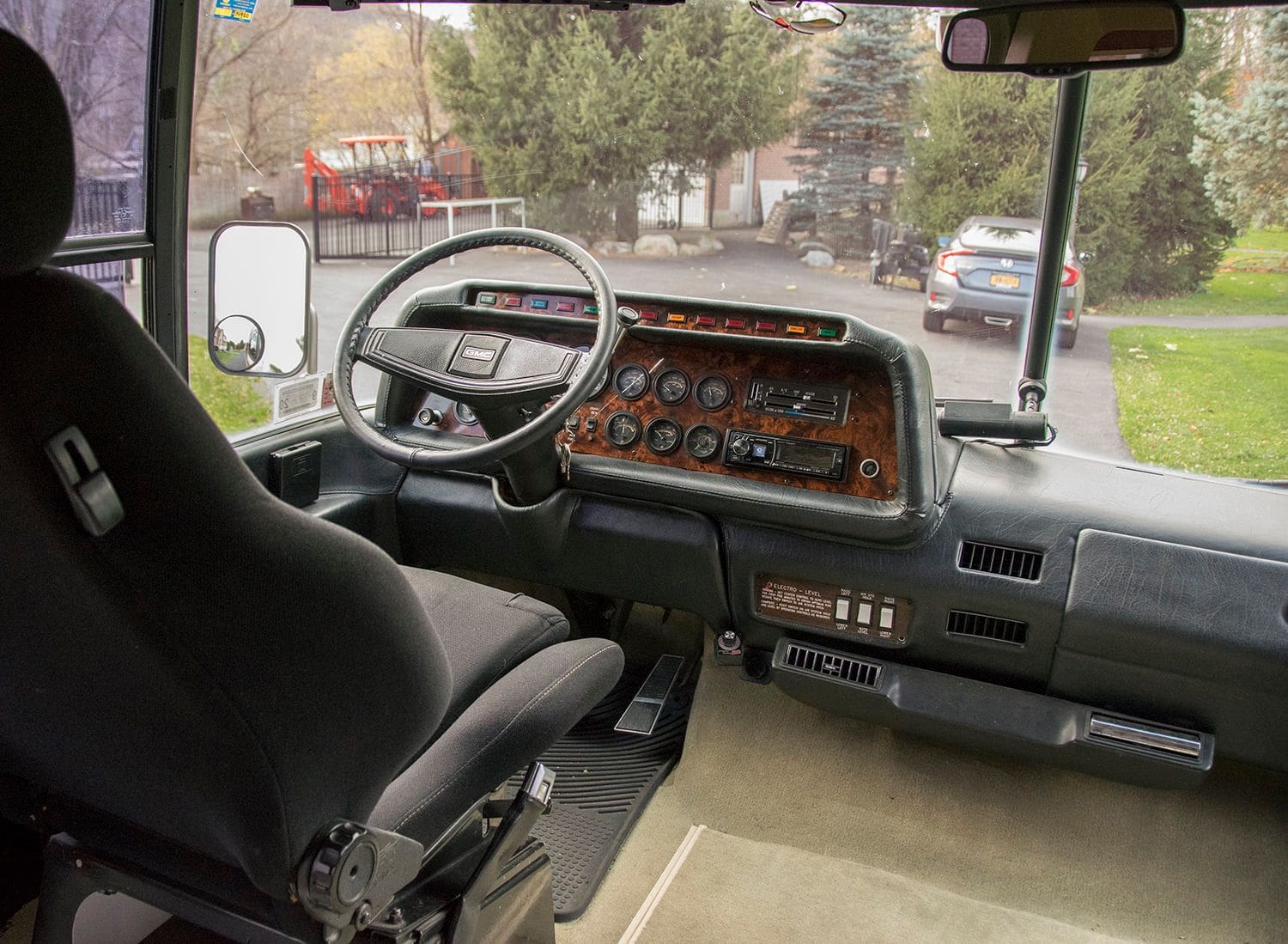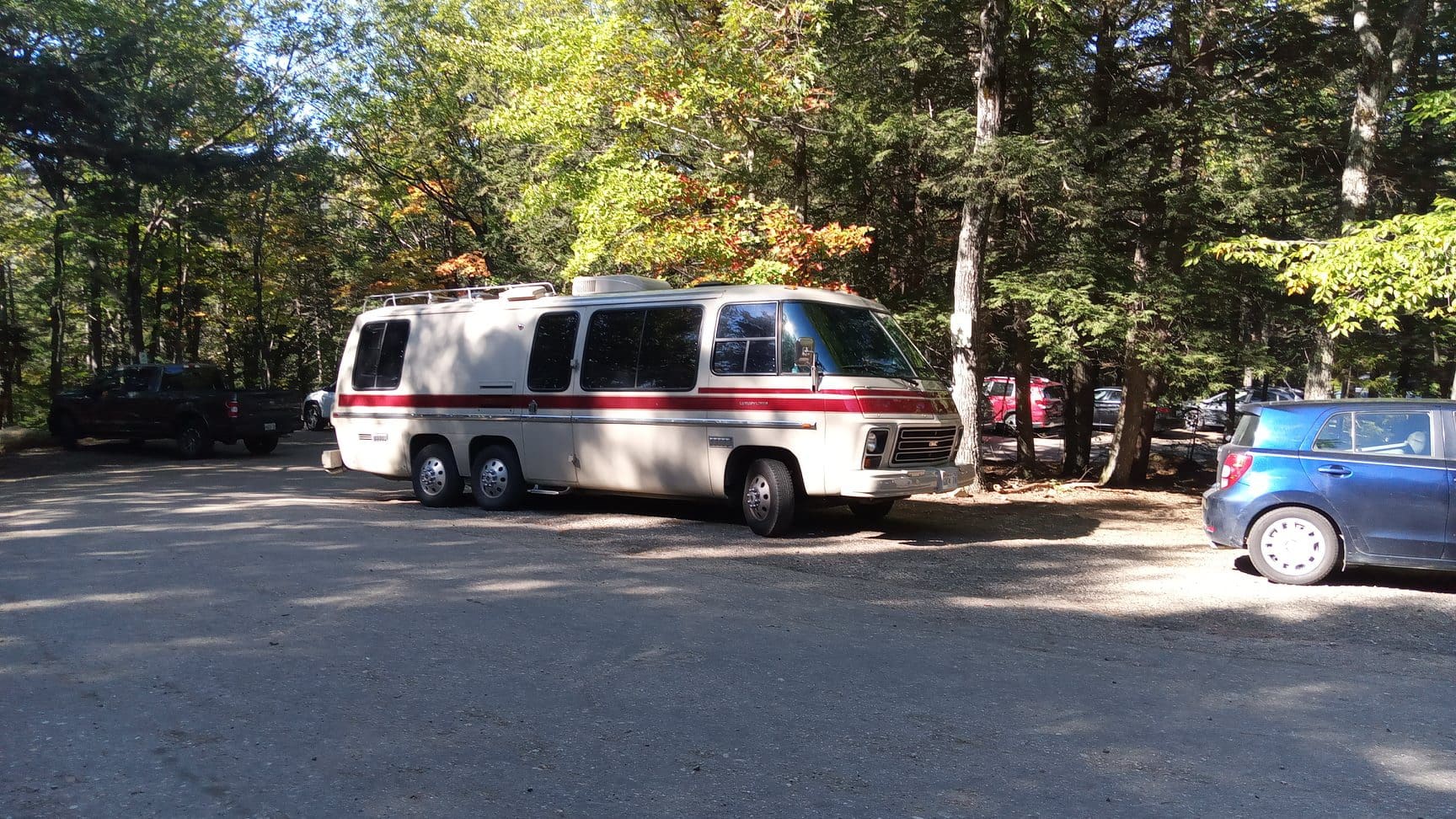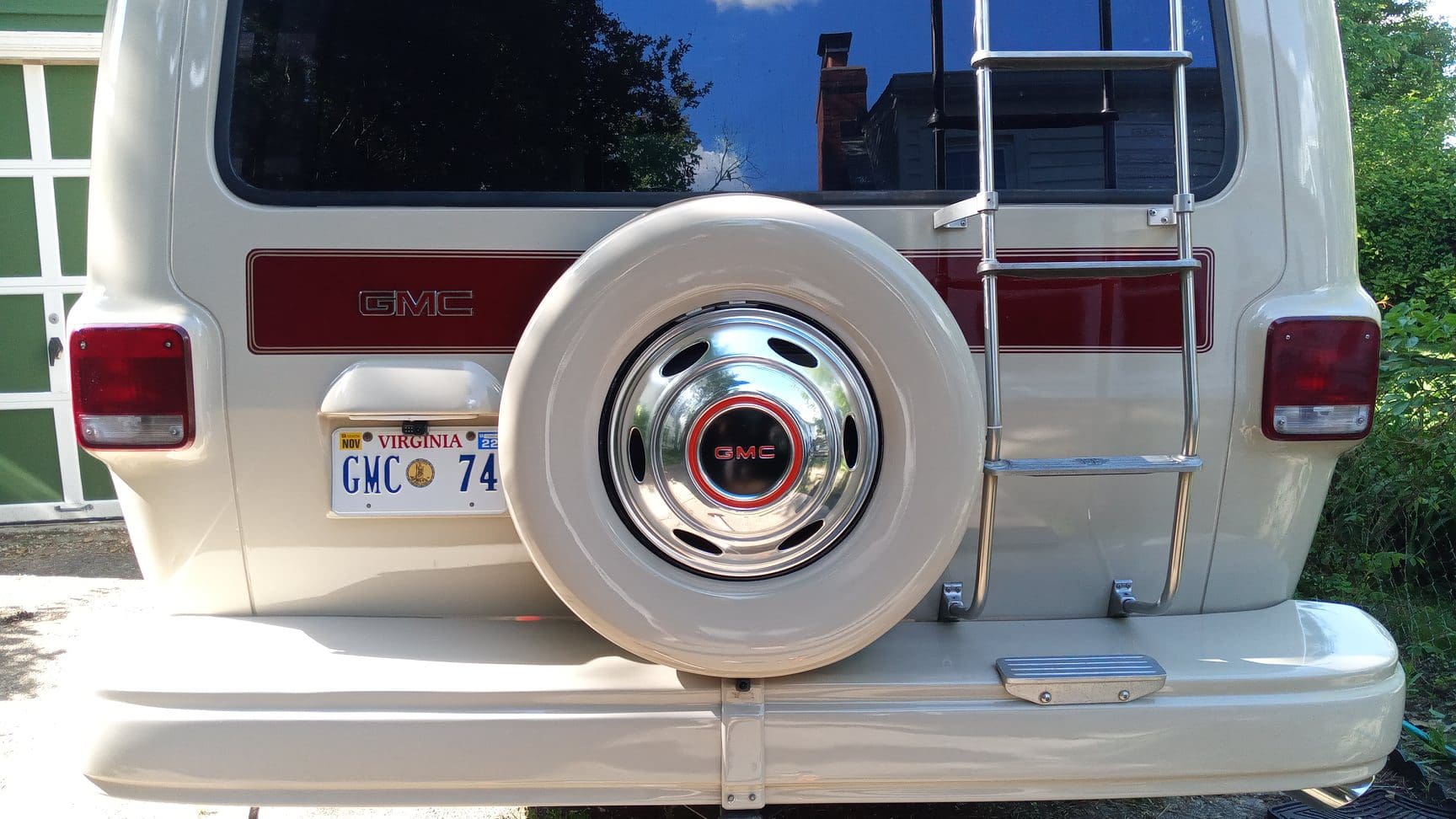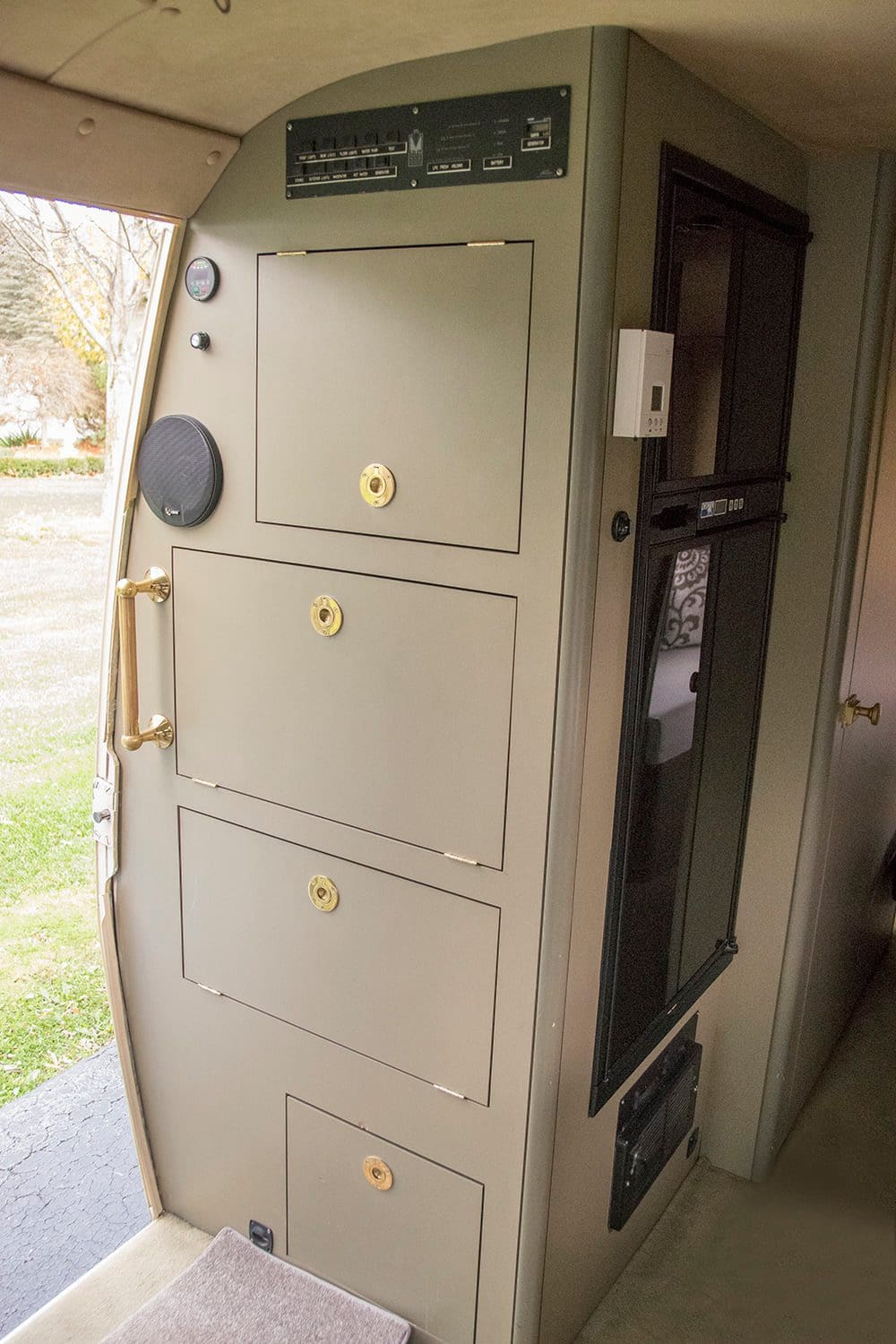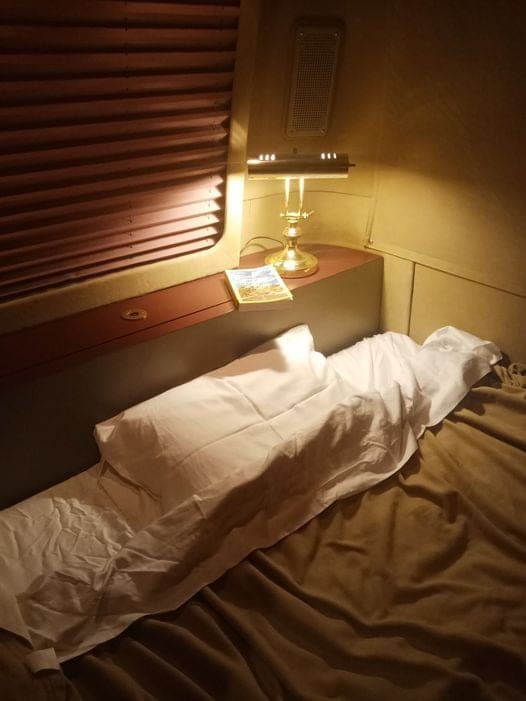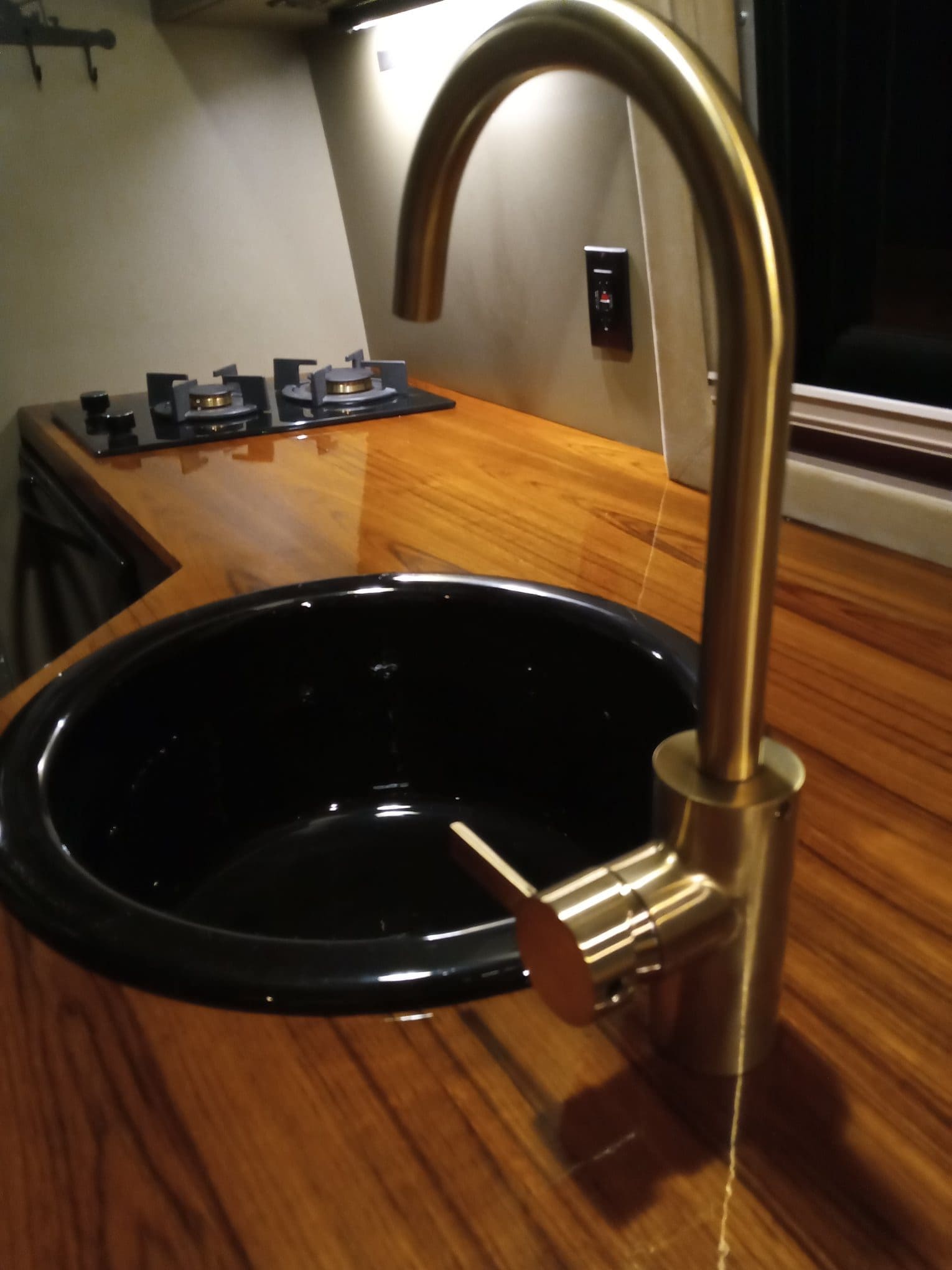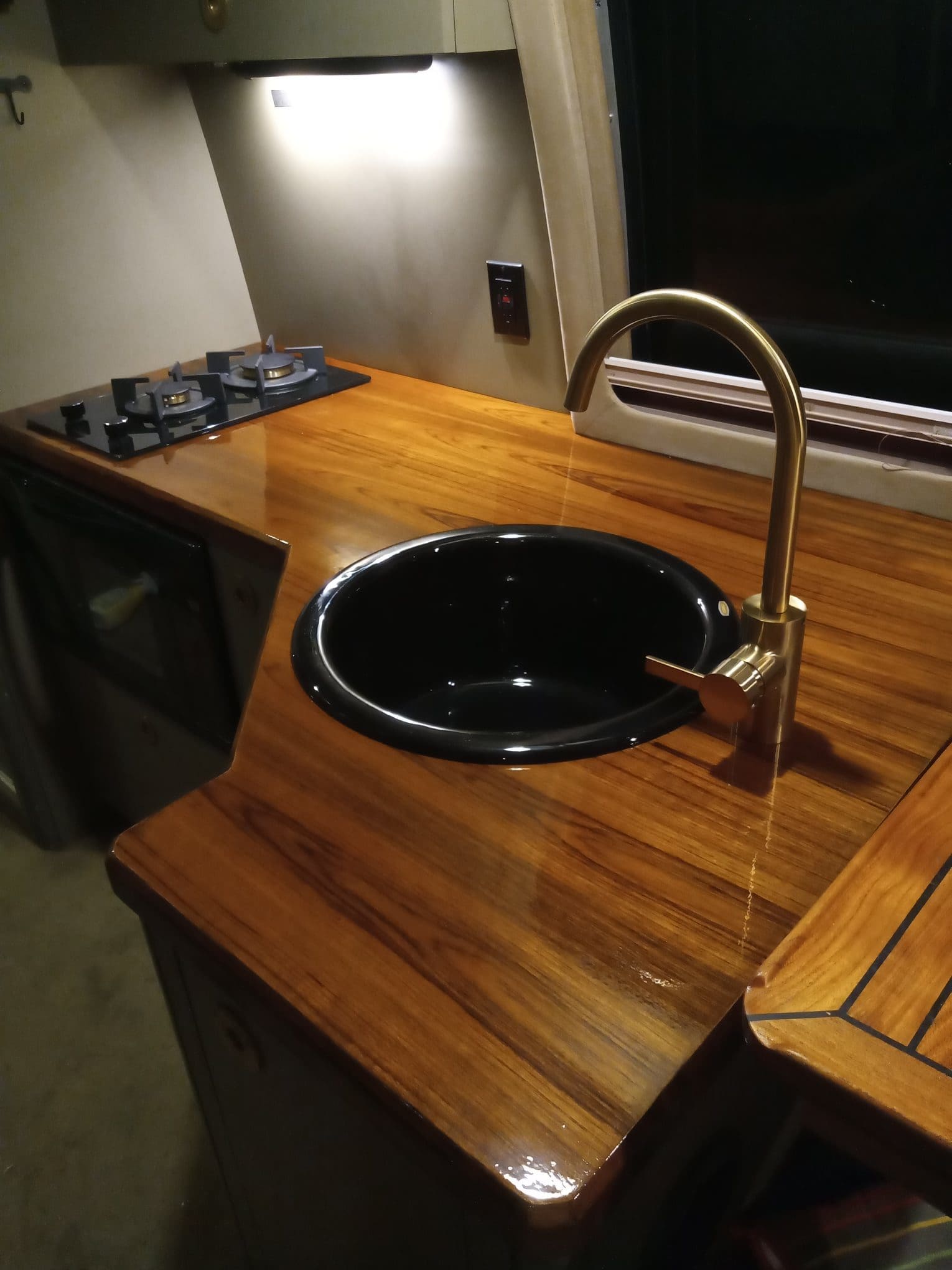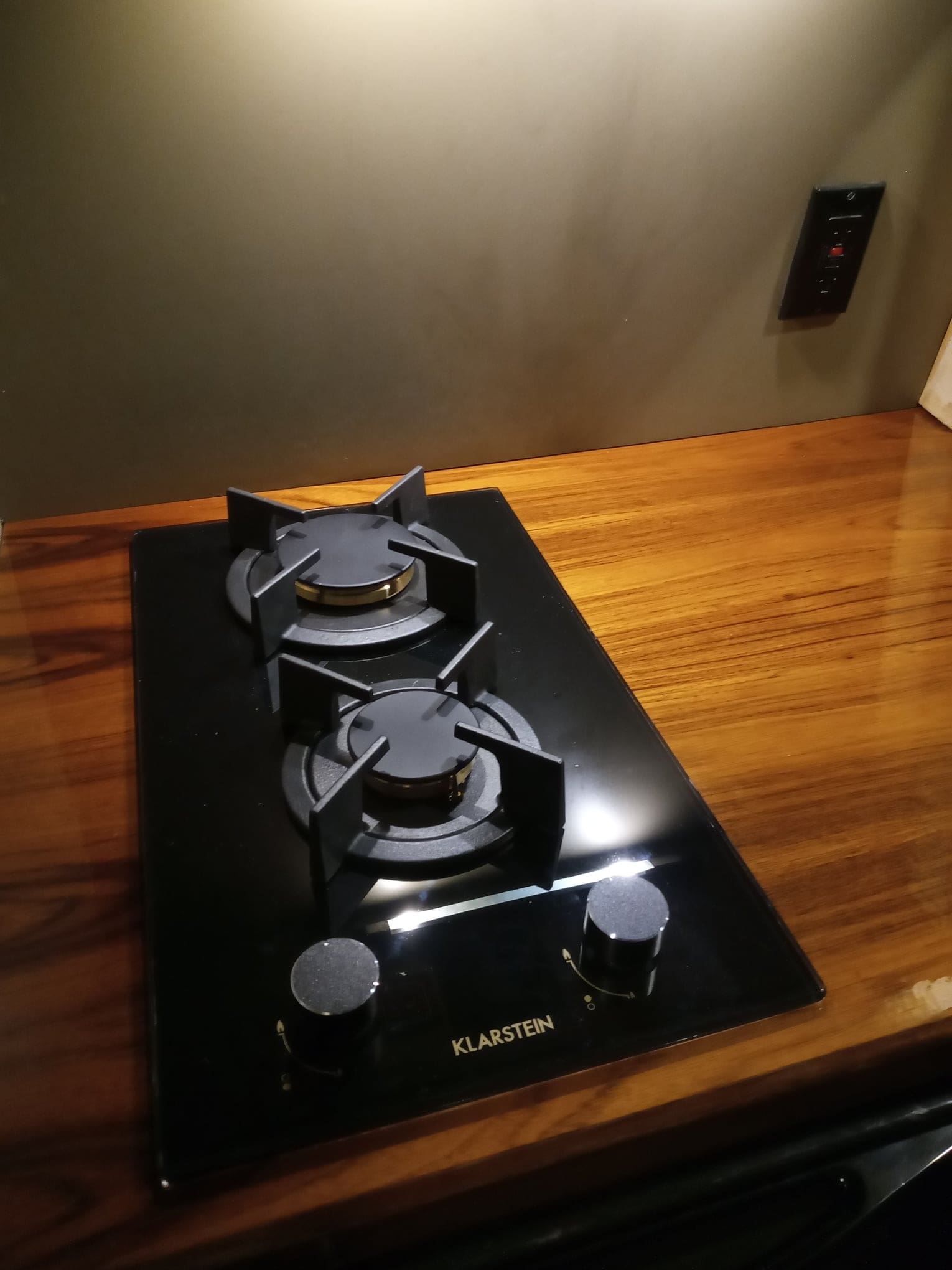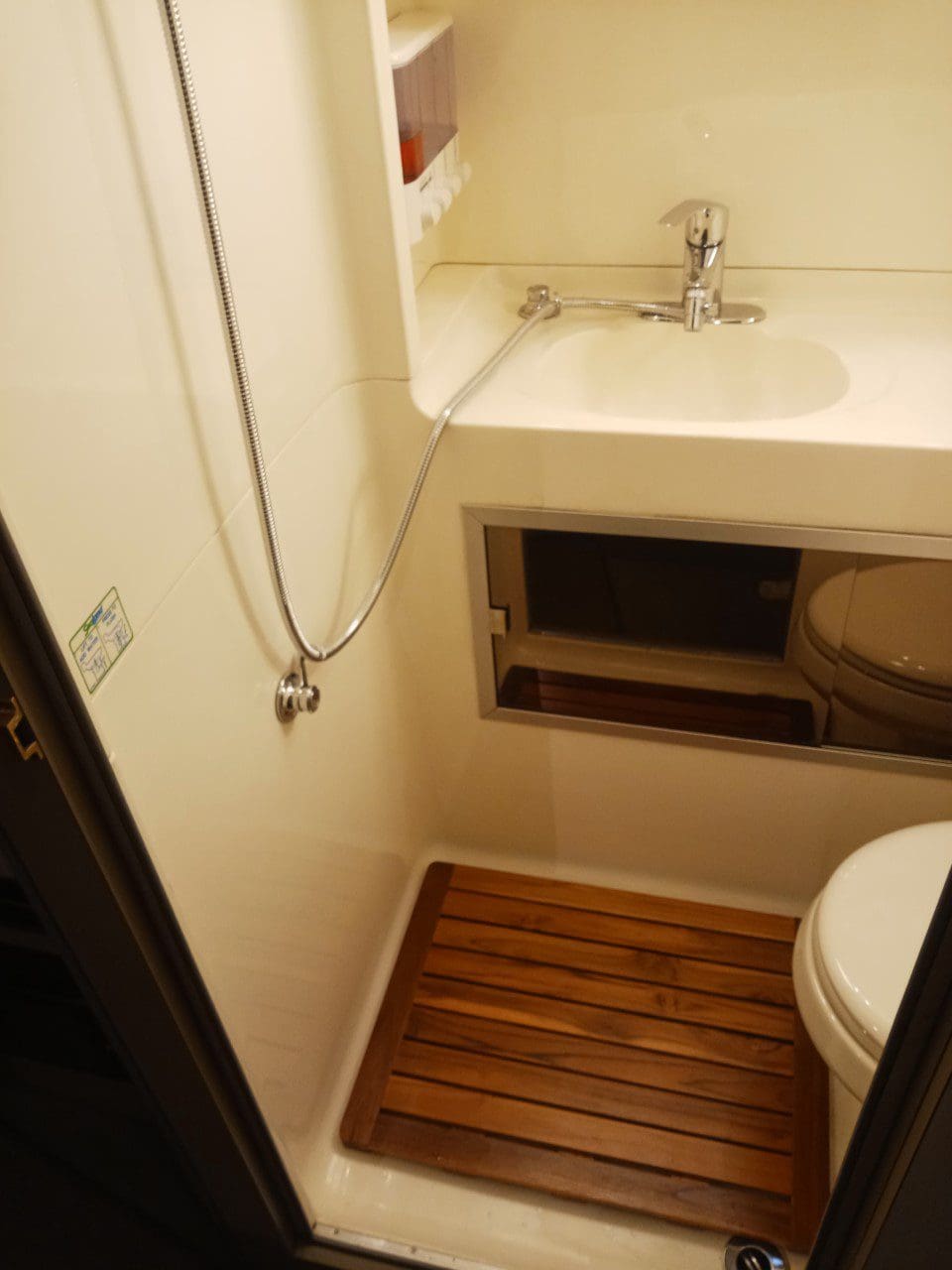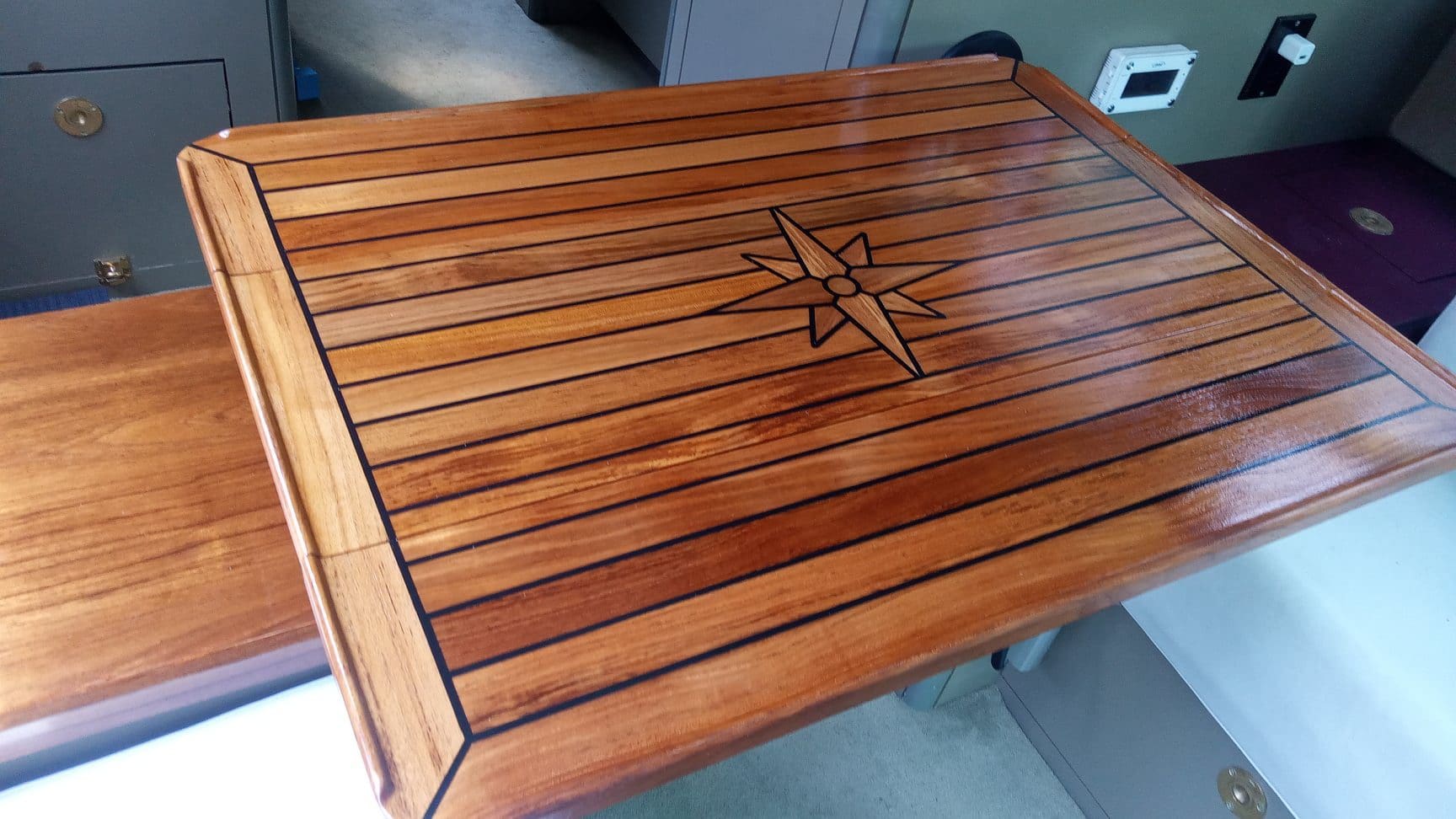 ---
GMC Motorhome Owner Groups
GMCMI Regional Chapters – FMCA Chapters
GMC Cascaders
Oregon, Washington, Idaho, British Columbia & Alberta (Canada)
Website: www.gmc-cascaders.com
Facebook: https://www.facebook.com/GMCCascaders/
---
GMC Classics
Arkansas, Louisiana, Oklahoma, Texas
Website: www.gmcclassics.com
Facebook (closed group): www.facebook.com/groups/gmcclassicsclub/
---
GMC Colonial Travelers
New Jersey, Pennsylvania, Maryland & SE New York
Website: www.gmccolonial.com
---
GMC Dixielanders
Alabama, Georgia, Kentucky, Mississippi, Tennessee and the Western Carolinas
Website: www.gmcdixielanders.org
Facebook: www.facebook.com/GMC-Dixielanders-610910142357001/?fref=ts
Facebook (closed group): www.facebook.com/groups/751435414991402/
---
GMC Eastern States
The Mississippi River and east in the United States and Canada
Website: www.gmceast.com
---
GMC Flatlanders
Kansas, Missouri, Oklahoma, Arkansas, Nebraska, Iowa, and Colorado
Randy Van Winkle | 417-429-5925
Facebook: https://www.facebook.com/groups/884368598352256/
---
GMC Forty-Niners
Northern California & Northwest Nevada
Club Email: [email protected]
---
GMC Great Lakers
All States & Canada Provinces touching the Great Lakes
Website: www.gmcgreatlakers.org
Facebook: https://www.facebook.com/groups/182402062678966/
---
GMC Greater Midwest Classics
Iowa, Minnesota, Nebraska, North Dakota, South Dakota, Wisconsin, Manitoba and Ontario
Website: www.gmcmidwestclassics.org
---
GMC Heritage Cruisers
Covering Parts of Ontario, New York, Pennsylvania, Ohio, Michigan, & West Virginia
Website: www.gmcheritagecruisers.com
---
GMC Mountainaires
500 mile radius of Denver, CO
Website: www.gmc-mountainaires.org
Facebook: www.facebook.com/GMCMountainaires/
---
#Watch More
Follow this series on our YouTube channel.
#Be Featured
Are you a GMC Motorhome owner? Use our contact form to let us know you'd be interested in having your coach featured in the future. While you there, don't forget to subscribe to our occasional email newsletter featuring news, competitions and giveaways, and RV owner-submitted photos and videos of their vehicles.
The marine latches are these and I highly recommend them: