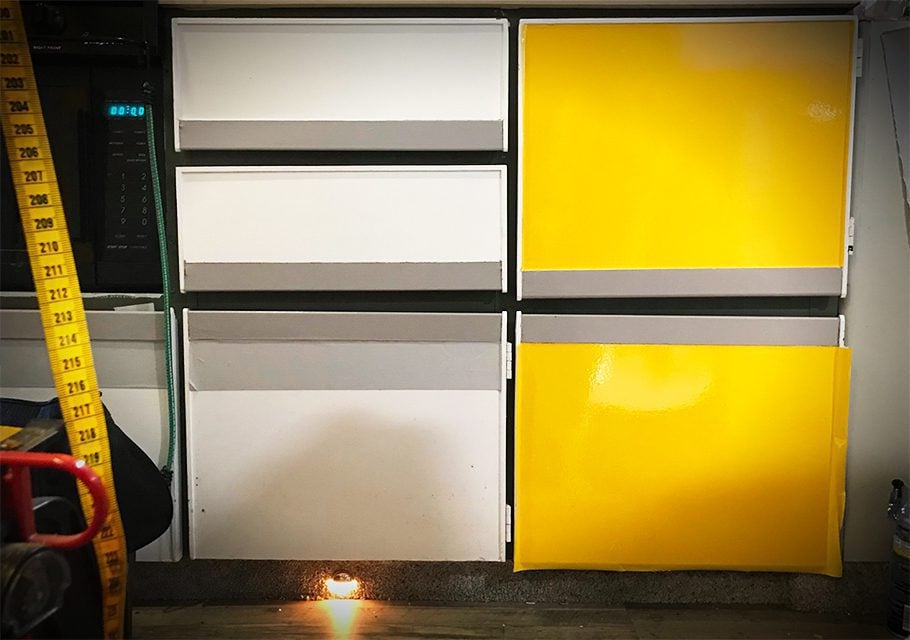 BY Marco Kathuria—TemPaint, TEMPAPER (matte finish) and Oxidigi (glossy finish) are removable peel-and-stick alternatives to traditional paint that we've used in our 1973 GMC Motorhome since 2017. I've experimented with different color combinations, as the interior upgrades have progressed over the years, and have settled on the current color scheme for now.
What we really like about TemPAINT, TemPAPER , and Oxdigi solution because the products are shipped by the roll, allowing for easy unpacking and application. What's even better, is that you can experiment with different color choices to see what works and what doesn't. We applied 6 different colors over the space of a year or so and finally settled on three primary accent colors. We'll be revisiting the interior accent colors of our 1973 GMC Motorhome next year to experiment with some new colors and treatments. Using TemPaint is so much cheaper (and easier) than having to constantly repaint if you're like Marco: always getting bored with the same 'ol same 'ol!
Living with TemPaint, TEMPAPER, and Oxdigi temporary wall coverings means that painting cabinets, walls, tables, etc. is a thing of the past. If you tire of a particular color or combination of colors, simply peel away the sheet and apply a new one.
Simply clean your surface, measure, stick, and cut. Because TemPAINT, TEMPAPER, and Oxdigi are completely dry, you don't have to worry about covering your floors, taping, costly supplies, or damage to furniture and clothing.
Here are some examples of the latest looks Using TemPaint and TEMPAPER and Oxdigi products in the 1973 GMC Motorhome.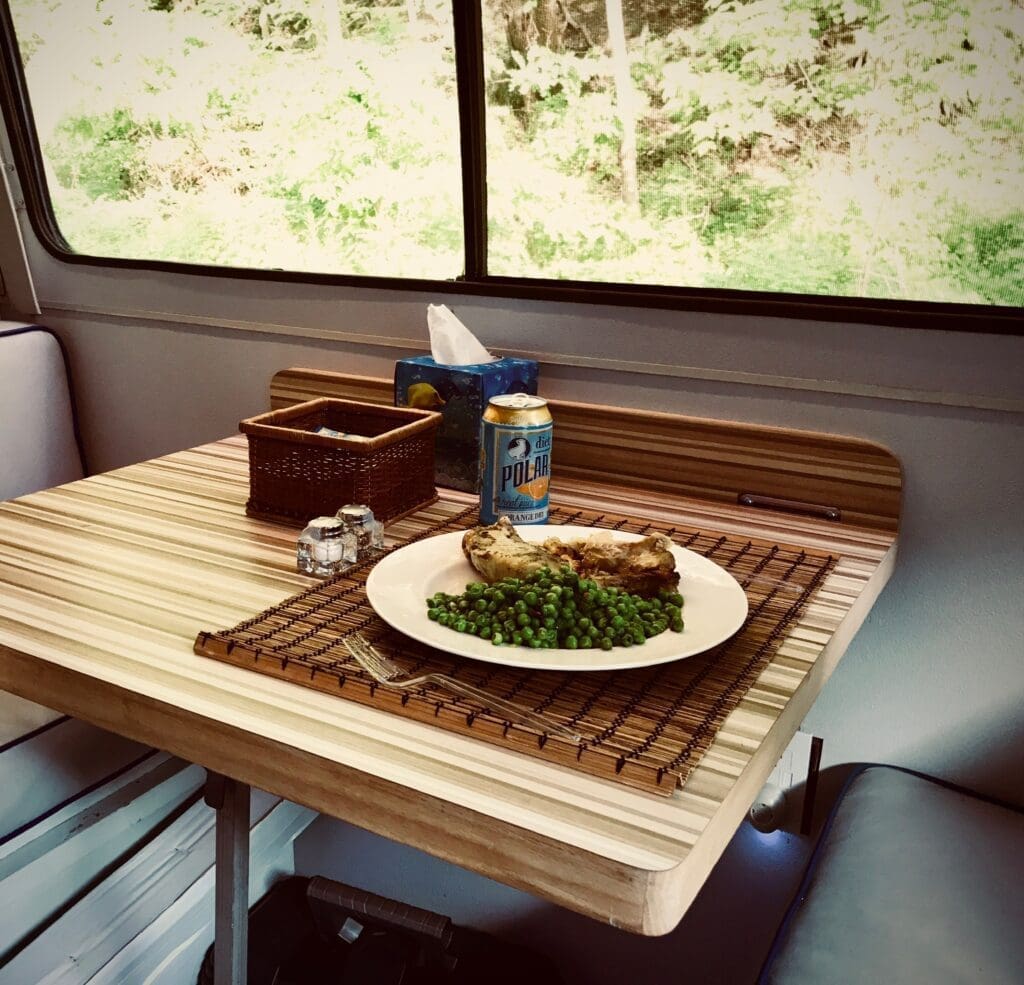 Here's a useful how-to video from the folks at TemPaint:
If you have used any of these products in your RV, trailer, apartment or home, please let me know and I'd be happy to post your video review of these amazing products on our site.
Leave a comment below if you have any questions about this fantastic product, or would like to know more about my experience using it.