ADVERTISEMENT: The Jackery Explorer 1000 is one of the most powerful portable power stations. With a 1002Wh capacity, it can supply 1000W of power (2000W surge power) using multiple output ports. Thus, it meets the power supply needs of most higher-power electrical appliances.
Jackery Explorer 1000 Portable Power Station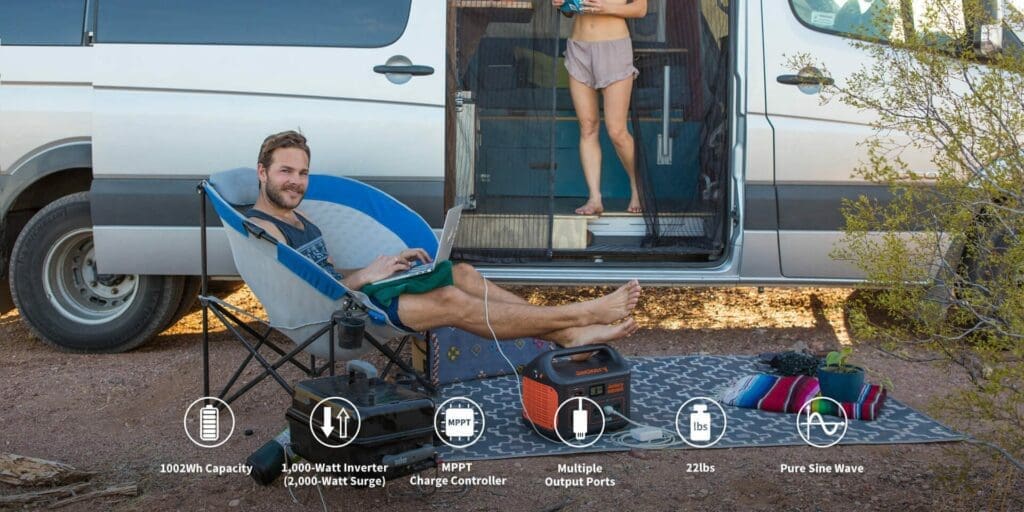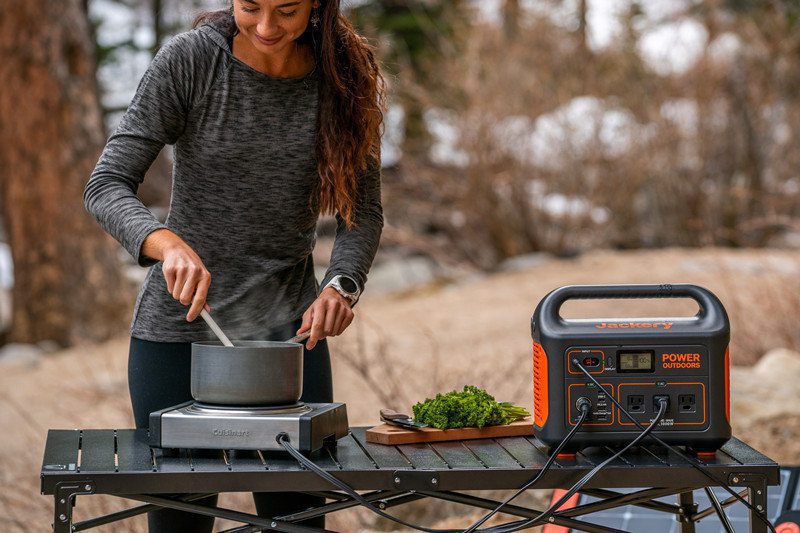 HIGHER OUTPUT / LARGER POWER
1000 wattage output
1002Wh(46.4Ah) lithium battery
3 standard PURE SINE WAVE AC outlets
2*USB-C and 1*Quick Charge 3.0 port
Note that the total rated wattage should be under 1000w (surge 2000w).
GIVE YOUR APPLIANCES MORE RUN TIME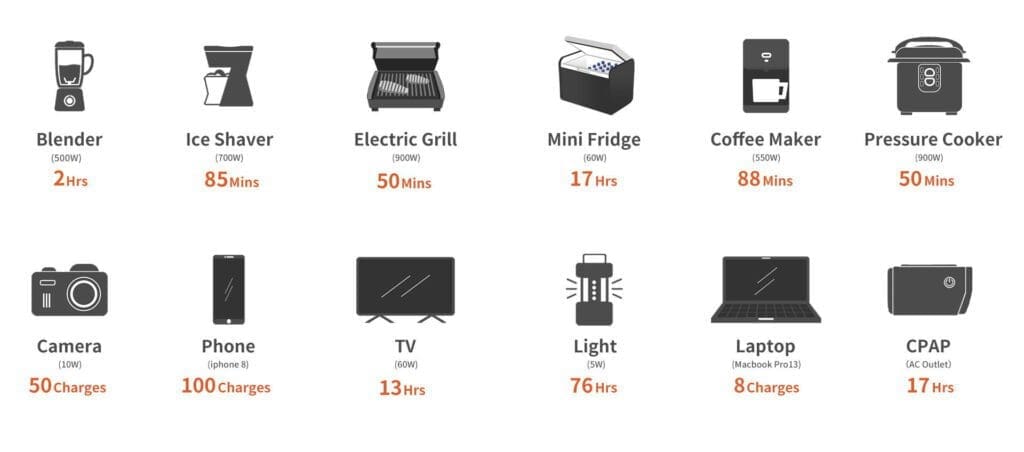 FOUR WAYS TO RECHARGE
Solar panel
Wall socket
Vehicle's 12V output
Electric Generator
PREPARING YOUR SOLAR GENERATOR
OFF-GRID SOLAR GENERATOR, GREEN AND CLEAN POWER SUPPLY
Professional MPPT technology provides faster solar recharge rates. The Explorer 1000 can be quickly fully recharged within 8 hours by connecting two SolarSaga 100W solar panels together with an adapter cable (package included). If connecting only a single panel, the approximate recharging time is 17 hours. (Shop Jackery Solar Generator 1000)
Please Mind These While Solar Recharging:
1. Recharging time varies from different location, temperature, weather etc. The actual time may be different.
2. During recharging, keep your portable power station away from heat and direct sunlight in order to extend its life span.
POWER OUTDOORS AND CARE FAMILIES
RV CAMPING/FISHING/OFF ROAD/HUNTING/BACKYARD GETAWAY/EMERGENCY
With its compact and wireless design, Explorer 1000 is one of the best investments for your outdoor party. It could run most of your essential outdoor appliances and electronics such as blender, pellet smoker, ice shaver, radio, and projector. When you need power in special circumstances, Jackery Explorer 1000 portable power station can also be your reliable backup power supply for refrigerators, CPAP/BiPAP, computers etc.