Description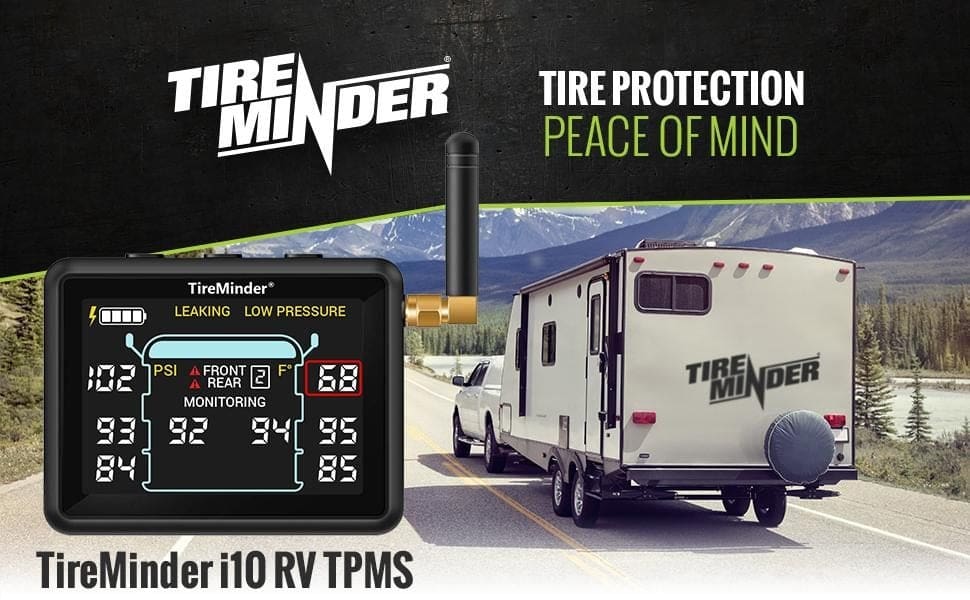 Monitoring a tow vehicle? If a front and rear vehicle are added to the monitor, the display will automatically swap between the front and rear sections. This allows you to view up to 20 tires, without having to touch a button.
Features
Always on Display

Display up to 10 Tires Simultaneously

High Powered Rhino Signal Booster Included

Extremely Accurate +/- 1 PSI from 0-199 PSI

Operates While Stationary or Driving

Lifetime, USA-Based Customer Support
High Powered Rhino Signal Booster Included

The TireMinder Rhino Signal Booster is included for maximum distance and signal reliability. Compatible with 12V or 24V. High voltage protection built-in.

Up to 199PSI, 100FT and 20 Tires

The TireMinder i10 is able to work all types of RVs. As long as your RV or trailer setup is less than 100FT and has less than 20 tires, the TireMinder i10 is made for you!

Constantly Monitoring Your Tires

The TireMinder i10 will constantly monitor your tires while your driving or while stationary. The monitor stays awake to display exactly what's going on with your tires at all times.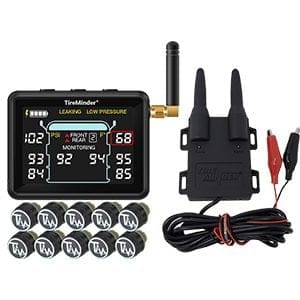 Included in the Box
1 TireMinder i10 Monitor, 10 TireMinder Transmitters, 1 TireMinder Rhino Signal Booster, 20 CR1632 Batteries, 10 Additional O-Rings, 10 Anti-Theft Locking Nuts, 1 Locking Nut Wrench, 1 Instruction Manual, and 1 Product Registration Card.
| | |
| --- | --- |
| Brand | TireMinder |
| Item Dimensions LxWxH | 0.75 x 4.15 x 4 inches |
| Item Weight | 1 Pounds |
Package Dimensions: 24.4 H x 7.1 L x 18.6 W (centimetres)

Monitors up to four different vehicles

Country of Origin : China

Package Weight: 2.5 pounds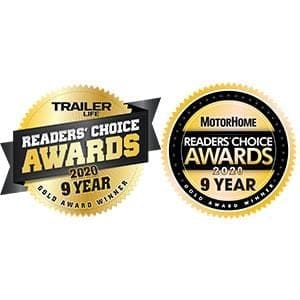 The Most Award Winning TPMS Brand
Over the last 10 years, TireMinder has achieved more awards than any other brand in the RV Industry. For those looking for the best product, there is only one choice – TireMinder.
When it comes to your safety, have the peace of mind to know you didn't go with second place.