Description
Summary
| | |
| --- | --- |
| Brand | Amprobe |
| Power Source | Battery Powered |
| Item Dimensions LxWxH | 11.8 x 8.2 x 3.1 inches |
| Item Weight | 0.85 Kilograms |
| Alarm | Audible |
Detects leaking gas in closed piping systems

Semiconductor sensor detects methane and propane .Response time: less than 10 seconds Warm up time: less than 60 seconds

Flexible stainless steel probe provides access to hard-to-reach areas

Audible buzzer and a display panel with light-emitting diodes (LEDs) indicate presence and concentration of detected gas

Automatic calibration at start-up helps ensure accuracy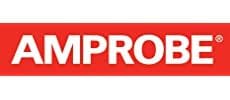 Safety Certification:
All Amprobe tools, including the Amprobe GSD600, are rigorously tested for safety, accuracy, reliability, and ruggedness in our state-of-the-art test lab. In addition, Amprobe products that measure electricity are listed by a 3rd party safety lab, either UL or CSA. This system assures that Amprobe products meet or exceed safety regulations and will perform in a tough, professional environment for many years to come.
Amprobe GSD600 Gas Leak Detector
Reliably detect methane and propane gas and pinpoint combustible gas leakage
When working with combustible gases, safety is top priority. The Amprobe GSD600 Gas Leak Detector senses leaking methane and propane gas from closed piping systems reliably and quickly. Use it in home, industrial, and HVAC maintenance applications. The GSD600 indicates the concentration level of the combustible gas in PPMs (parts per million), which is important for safety concerns. When gas exceeds certain PPM levels, the environment is toxic and explosive. The area should not be entered until properly ventilated.
The attached flexible, stainless steel probe is 17.6-inch (447 millimeter) long and provides access to hard-to-reach areas. It also comes with both an audio and visual warning system. An audible buzzer notifies the user when gas is present and beeps more frequently as the concentration of gas increases in order to pinpoint the source of leaks. An LED display panel indicates the concentration of gas detected.
The unit automatically calibrates when it is powered on, helping to ensure measurement accuracy. A mute button silences the buzzer when using the detector in quiet workplaces, and the detector has an earphone jack for connecting a headset (not included) to the meter. The auto power-off feature turns off the unit after 10 minutes of non-use to conserve battery life, and a low-battery indicator signals when the meter's batteries need to be replaced. It has a sensor cap that protects the sensor during transportation and storage. The unit comes with a carrying case.
Detects leaking gas in closed piping systems

Semiconductor sensor detects methane and propane gas

Flexible stainless steel probe provides access to hard-to-reach areas

Audible buzzer and a display panel with light-emitting diodes (LEDs) indicate presence and concentration of detected gas

Automatic calibration at start-up helps ensure accuracy

Key Features
Flexible probe

The GSD600 Gas Leak Detector offers a flexible probe to test hard-to-reach areas.

Audible and visual gas presence indicators

When gas is detected, the GSD600 emits a frequency tone. The frequency of the beep coincides with the concentration of the gas. LEDs also display the level of gas present in an area or room. Use the mute function in quiet work areas and utilize the LED displays, or use earphones for hearing the meter in loud environments.

Earphone Jack

The GSD600 features a built-in earphone jack with mute function (earphone not included).

What's in the box

GSD600 leak detector.

(4) 1.5 V AA alkaline batteries (installed).

Carrying case.

User manual.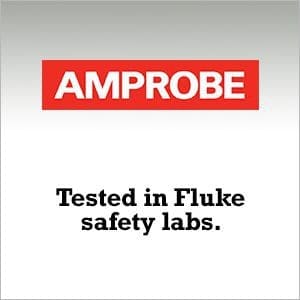 Amprobe builds rugged, reliable test and measurement tools
Our products have been trusted by professional electricians and HVAC technicians for over 65 years and range from an extensive line of clamp meters and digital multimeters to industry-specific tools for residential/commercial electricians, HVAC/R technicians, utilities and industrial maintenance professionals. Rugged built electrical test tools with verified quality and safety, Amprobe offers practical, reliable tools at a fair price. Over the last six decades Amprobe has become a leading manufacturer of safe, reliable electrical test tools for industrial, commercial and residential applications with over 500 products worldwide. Amprobe not only invented one of the first clamp meter and the first wire tracer, but has also been consistently first to market with innovative solutions to better meet the needs of our professional customers. All Amprobe tools undergo rigorous testing to ensure quality and full compliance with the latest IEC and CE safety regulations in our state of the art environmental and safety testing labs and are further listed with third party certification labs.
Our commitment to high-quality products and customer service is demonstrated by our industry exclusive 'No Hassle' warranty. In the unlikely event that an Amprobe Test Tool requires warranty service, any of our local dealers are authorized to replace it, on the spot.