BY Ben Branch—This is a 1970 Dodge Starcraft Motorhome, it's an unusual shorter wheelbase design that makes it look almost like someone cut a bus in half, but inside you'll find all the amenities you need for life on the road.
Starcraft is one of America's longest running RV manufacturers, the company was founded back in 1903 as the Star Tank Company building metal feeding and watering tanks for livestock. It soon diversified into boats, and from there into campers and RVs.
Fast Facts – The Dodge Starcraft Motorhome
Starcraft was founded in 1903, the same year as Harley-Davidson. It was originally called the Star Tank Company building metal feeding and watering tanks for livestock. The company later began producing boats, and then in 1964 they released their first camper.

Starcraft introduced the modern pop-up camper in 1965 as the Starcraft Starmaster trailer and it revolutionized the camper trailer and RV industry. By the 1970s the company was also producing van RV conversions.

As the name suggests, the Dodge Starcraft Motorhome you see in this article is based on a Dodge chassis and running gear. Many (if not most) RV makers buy in the chassis and drivetrain and then build the camper using it as a foundation.

This RV is due to be offered by Mecum at their Dallas auction later in September. It's powered by a 318 cubic inch V8, it has an automatic transmission, roof-top air conditioning, a kitchenette, and a bathroom.
Starcraft: A History Speedrun
Starcraft's story began in 1903, not with RVs, but with farm equipment. Arthur E. Schrock purchased a farm equipment manufacturer in Topeka, Indiana and renamed it Star Tank Company. They initially produced metal feeding and watering tanks for livestock.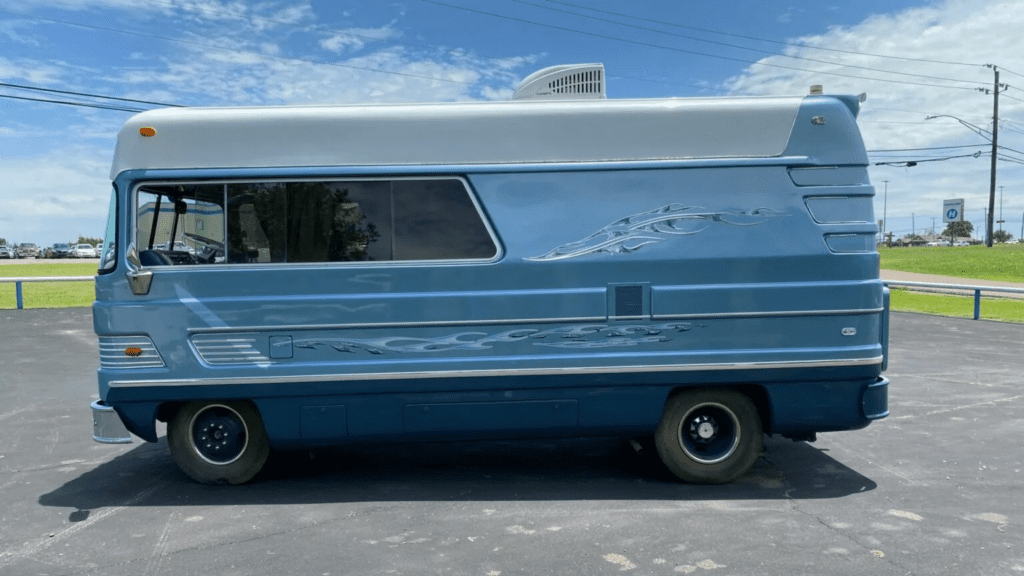 The company's extensive use of sheet metal led to it diversifying into small galvanized steel fishing boats, the kind that lake and river fishermen trailer around behind their cars. The company did a roaring trade and during WWII their factory facilities were turned over to the war effort.
Post-WWII America quickly presented some challenges for the company, as aluminum and fiberglass fishing boats became popular, thanks to the fact they didn't rust, were light weight, and cheap to buy.
By the 1960s, the company, now called Starcraft Corporation, saw an opportunity to diversify its product lineup. Recognizing the rising popularity of camping and outdoor recreation they decided to venture into the camper trailer market.
In 1964, Starcraft introduced its first line of pop-up camping trailers. These trailers combined the experience of tent camping with the convenience and comfort of a mobile camper, and they quickly became popular across the country.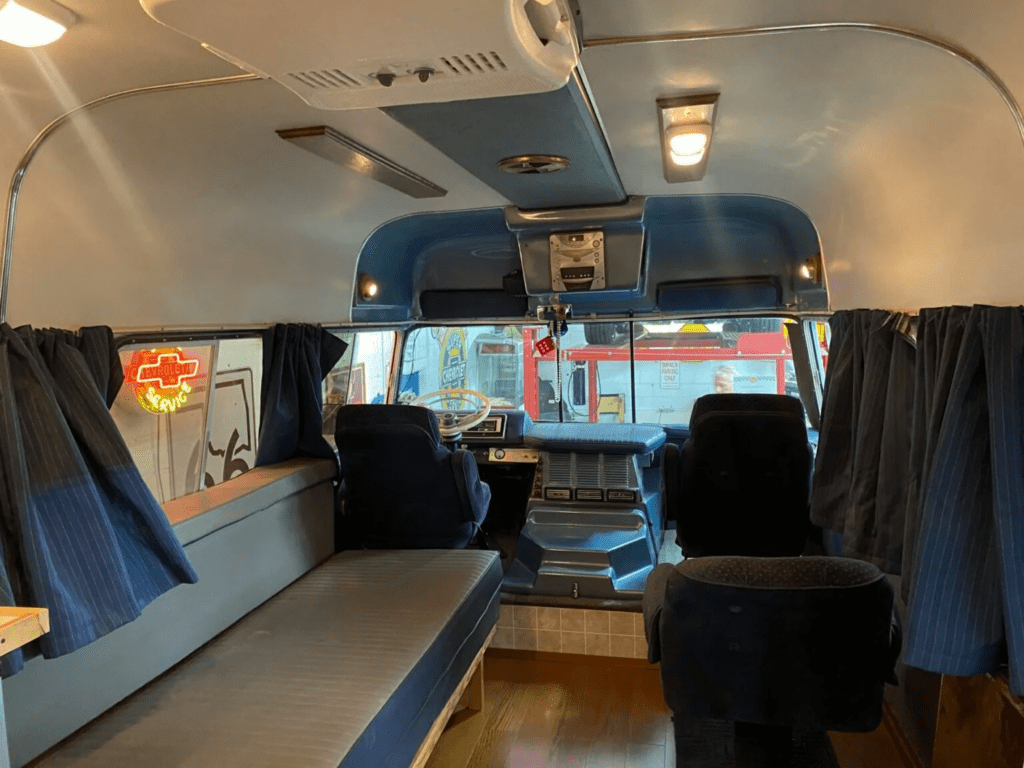 Throughout the 1970s and 1980s, Starcraft expanded its product line to include truck campers, fifth wheels, and travel trailers.
In the late 1980s and early 1990s, the company continued to innovate by introducing features like the Venture's lifter system for pop-up campers, which made setup and take-down easier and faster. They also introduced more luxurious models to cater to the growing demand for high-end amenities in RVs.
Like many companies, Starcraft faced challenges. The 2008 economic downturn hit the RV industry hard, and Starcraft, despite its long history, was not immune. However, the company's adaptability ensured its survival. They revamped their product lineup and streamlined their operations to reduce costs.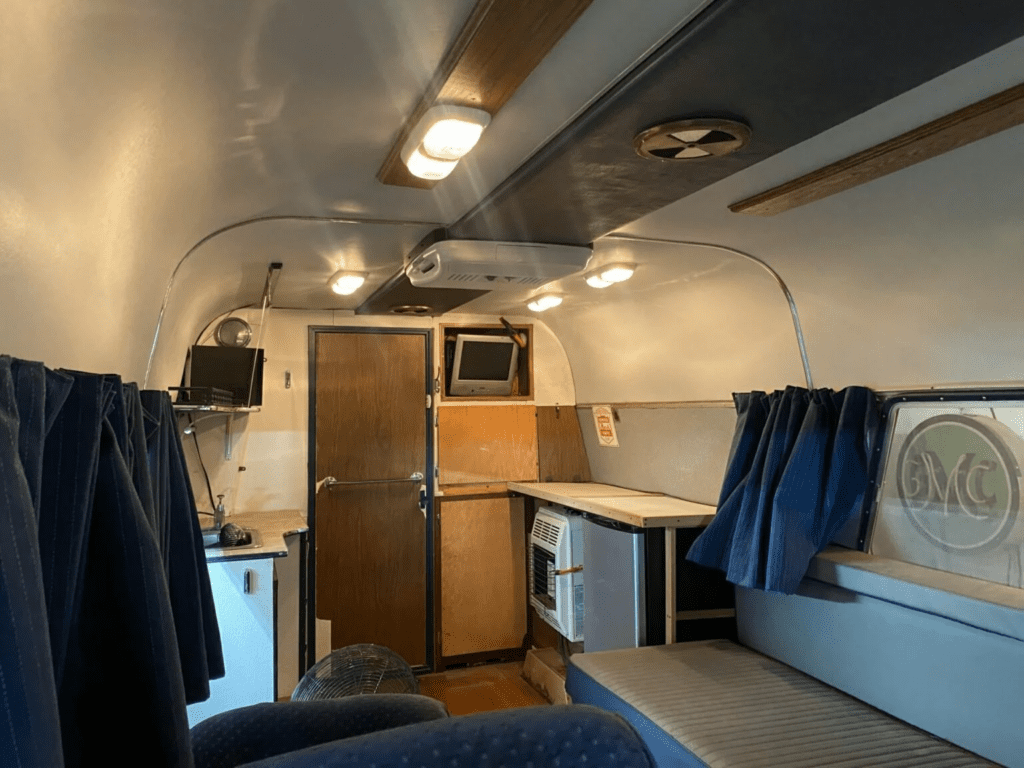 In 2008, the company was acquired by Jayco, another leading RV manufacturer. Under Jayco's ownership, Starcraft remains in business today, continuing its legacy of producing popular travel trailers and fifth wheels. They now also benefit from Jayco's national dealer network and resources.
The Dodge Starcraft Motorhome
It's been suggested that just 12 examples of the Dodge Starcraft Motorhome were ever made and while researching for this article we could only find two other examples still in existence – though there are likely more.
The Dodge Starcraft was built on a Dodge-chassis, as the name suggests, and it uses a Dodge 318 cubic inch V8 engine mated to an automatic transmission that sends power to the rear wheels. The vehicle has a largely fiberglass body that looks like a shortened bus, with seating for two up front in captain's chairs, with one additional captain's chair behind.
In the rear you'll find a fully-equipped camper set up, though it does look like it could use a little revamping here and there. There's a kitchenette with a fridge, microwave, sink and running water, and cabinet space. In the very rear there's a small, simple bathroom, and the roof contains an air conditioning unit.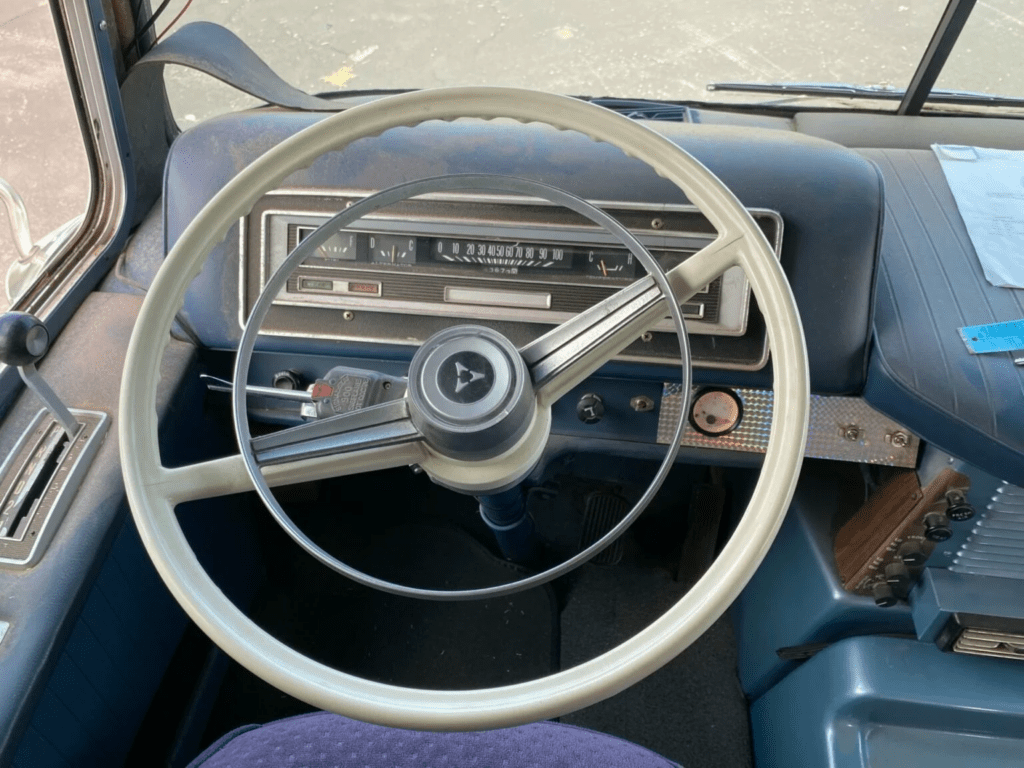 Further forward there is a couch that can fold down into a double bed, integrated roof lighting, and color matched curtains on either side. It also have a retrofitted reversing camera which likely comes in very handy, as the rearward visibility is limited to side mirrors without it.
Outside, the RV has a dark blue, light blue, and white paint scheme, with some artistic graphics, and a roll out side awning. The listing notes that the vehicle has power steering, power brakes, a 110 volt electrical system, and a 30 gallon water tank.
It's now due to roll across the auction block with Mecum at their Dallas auction, it's being offered with no reserve price and there is no price guide currently listed. If you'd like to read more about it or register to bid you can visit the listing here.
About Ben Branch
Articles that Ben has written have been covered on CNN, Popular Mechanics, Smithsonian Magazine, Road & Track Magazine, the official Pinterest blog, the official eBay Motors blog, BuzzFeed, Autoweek Magazine, Wired Magazine, Autoblog, Gear Patrol, Jalopnik, The Verge, and many more.
(SOURCE: silodrome.com. No copyright infringement intended.)