Description
OUR MISSION: LuminAID seeks to make safe light and energy accessible for all.
LUMINAID'S BRIGHT IDEA
We conceived of the LuminAID light when we were students at architecture school in New York City. A devastating earthquake had just struck Haiti, and we asked ourselves what we could design to help survivors of such an event. When we think of our most basic human needs, we often think of food, water, and shelter. But the stories we were hearing of the dangerous conditions at night in the tent cities inspired us to turn our attention to another critical need: light.
We designed an inflatable solar lantern that could pack flat to be cost-effectively distributed after disasters. The simple, rechargeable lantern is lightweight, easy to use, and serves as a safer alternative to hazardous candles or toxic kerosene for people without stable access to electricity. For ten years, we've worked with humanitarian partners across the world to send LuminAID lights to those who need them most.
Anna Stork and Andrea Sreshta
Inventors & Co-Founders of LuminAID
Essential Features
Extra bright solar powered LED lantern and phone charger. Up to 300 Lumens, with 5 brightness settings. Great for lighting the campsite, backyard, and your home during a power outage.

Red Light Mode – Switch between 5 red light levels to preserve your night vision. Use Red Light mode to illuminate your surroundings at night – without disturbing others.

No batteries needed. Built-in 4000 mAH battery and a larger solar panel provide up to 100 hours of light at full charge. Light a 300 square foot area on Turbo mode. Recharges in 16-20 hours of direct sunlight, or in 4 hours by USB (cord included).

Backup Phone Charger – Fully charge most phones 2-3 times. Great for off-the-grid trips, car rides, and at home during emergencies.

Twist-to-Inflate Design – Use your hands to inflate your light in seconds. Safe and sanitary when sharing with others. Packs flat for convenient storage and travel when deflated.
For all adventures, by night or by day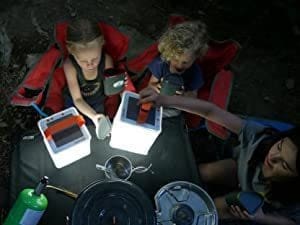 Off the Grid
Head into the wild and unleash your inner adventurer, without sacrificing light and backup power.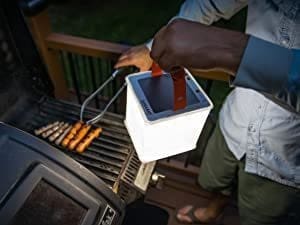 In Your Own Backyard
Shorter days doesn't mean your evenings have to end early. Heat up the grill, start a fire, and relax as the Titan illuminates backyard fun.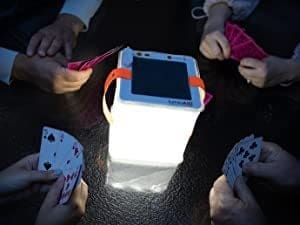 Fun at Home
Turn on the Titan to light up game nights, movie marathons, and more of your favorite family-room activities.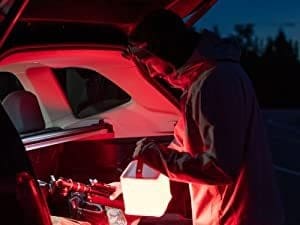 Prepare for the Unexpected
It's easy for panic to creep in when you're facing a power outage, car trouble, or low cell phone battery. Navigate any emergency with the Titan.
Red Light Mode in Action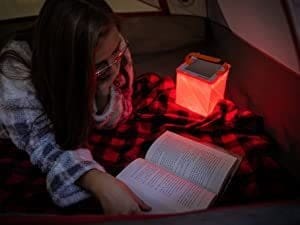 Gentle on the Eyes
Red Light Mode is gentle on the eyes, allowing you to preserve your night vision and light your surroundings.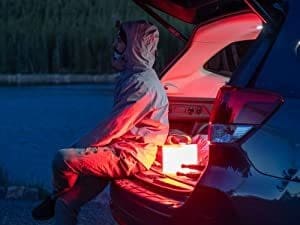 Customize Brightness Needs
Choose from 5 brightness levels to keep it bright, or go dim if you need to get up and don't want to disturb anyone.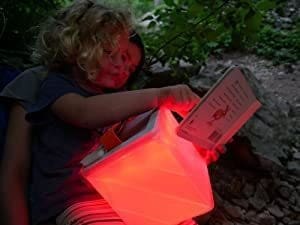 Enjoy the Darkness
Experience your go-to nighttime activities like stargazing, photography, and reading in a new light.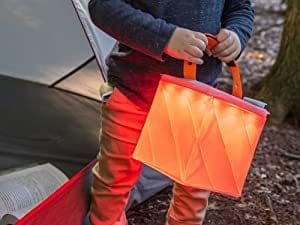 Switch Between Modes
Simply press the Red/White toggle button to switch between color modes.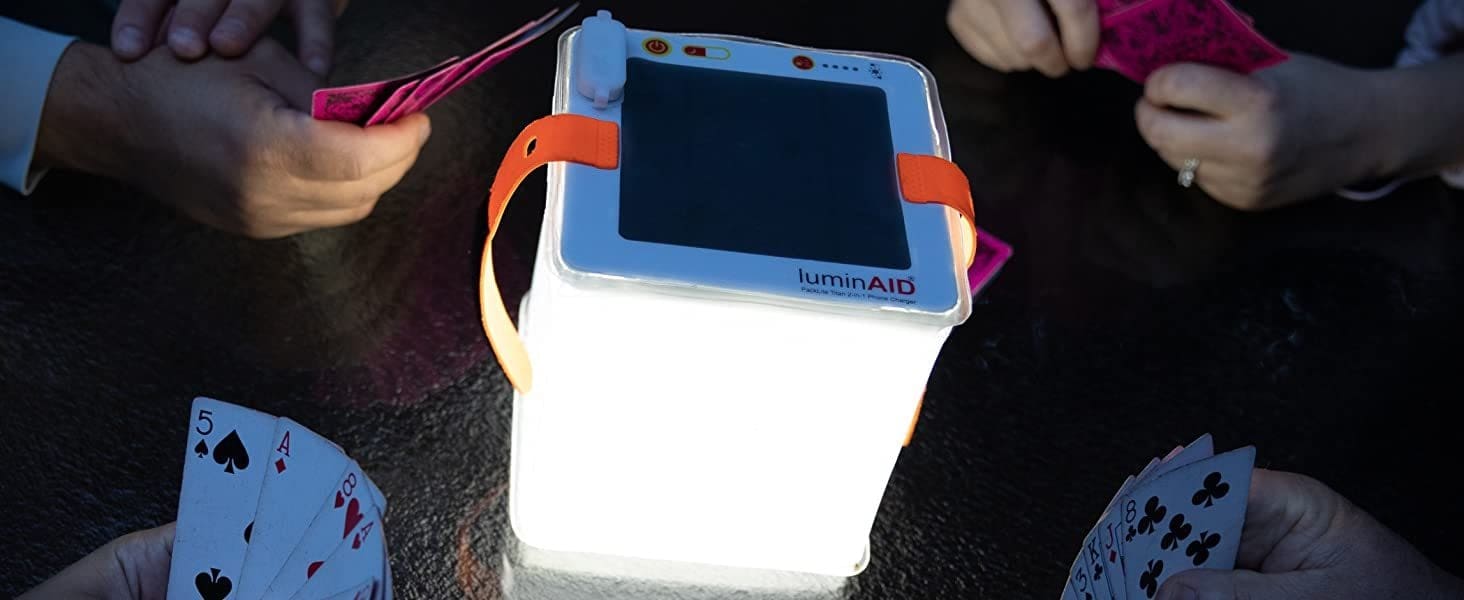 PackLite Titan 2-in-1 Phone Charger Specs Overview
| | |
| --- | --- |
| Brightness | 300 lumens of bright LED light on Turbo mode (3-5 hours) |
| Runtime | Can run for up to 100 hours on Low mode (10 lumens) |
| Recharge Time – Solar | Recharges via solar power in 16-20 hours of sunlight |
| | |
| --- | --- |
| Recharge Time – USB | Recharges via USB input in 4 hours |
| Phone Recharge Time | The USB output port will recharge your phone in 2-4 hours depending on the type of phone |
| Lighting Area | 300 square feet lighting area |
| | |
| --- | --- |
| Light Source Type | LED |
| Brand | LuminAID |
| Color | White |
| Power Source | Solar Powered |
| Material | Titan |