Description
Enjoy fantastic cooling and freezing with BougeRV.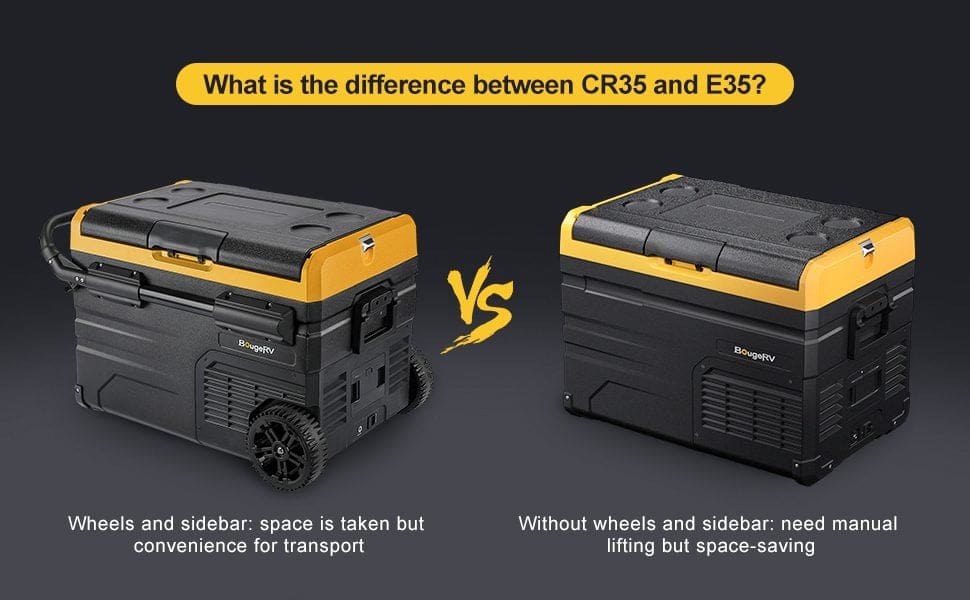 True Dual Zone
BougeRV 12Volt refrigerator features dual zones with independent temperature control. 25L (26.59 quarts) on the left side plus 10L (10.63 quarts) on the right side equals 35L (37 quarts). It can be used as a refrigerator and freezer at the same time, but it can also be a refrigerator and a refrigerator, a refrigerator and a freezer, or a freezer and a freezer, so you can cool drinks and refrigerate meat, etc.
App Control
You can easily and accurately control the temperature, set the mode, turn on/off this car ice from your mobile phone. You can check the temperature and status of your device at any time. You can control the left or right compartment separately according to different needs. Both temperature ranges are from -4°F to 68°F. You can also lock the digital panel to prevent accidental touches. Note: Please refer to the user manual to download the app.
Fast Cooling
With compressor refrigeration technology, BougeRV CR35 can achieve 15 minutes rapid cooling to keep food fresh (68°F~32°F).
Warranty and Service
BougeRV guarantees you a 2 years warranty on the compressor and all other accessories. If you have any questions, please contact BougeRV, we offer 24 hour friendly customer service. 
Two Cooling Modes
In ECO mode, the working power of BougeRV CR35 is less than 45W. In MAX mode, the power consumption of its smart cycle operation is well below 1kWh per day.
Specifications
| | |
| --- | --- |
| Color | 37 Quart-without wheels |
| Brand | BougeRV |
| Model | E35 |
| Item Dimensions LxWxH | 28 x 18.2 x 17.4 inches |
| Capacity | 37 Quarts |
| Voltage | 12 Volts |
| Number of Doors | 1 |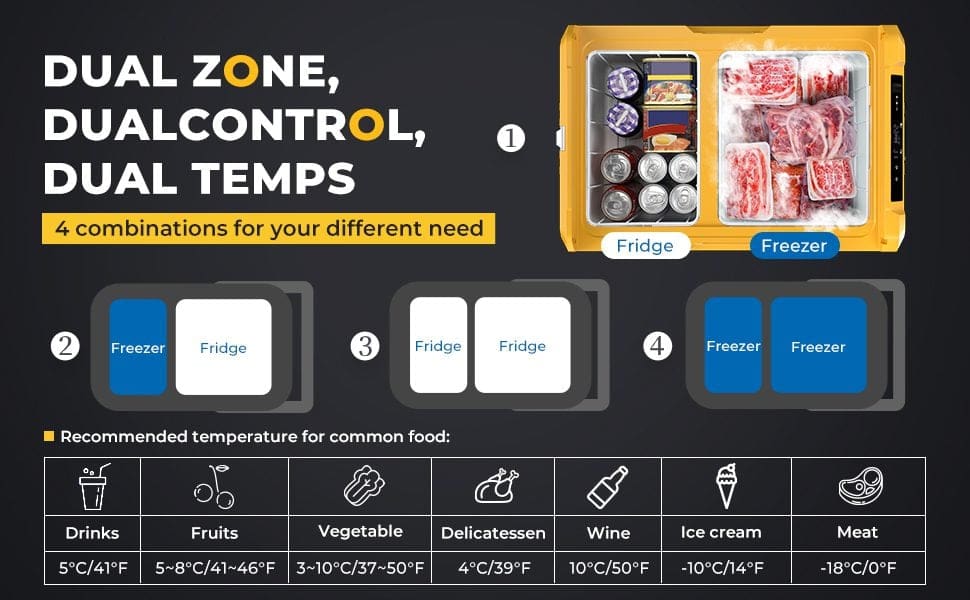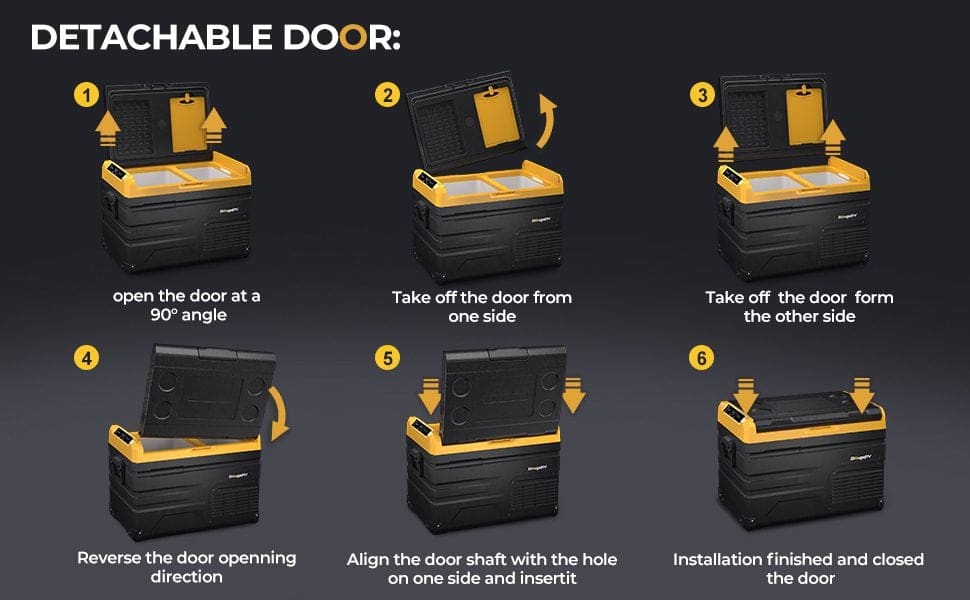 FEATHURE DETAILS
| | | |
| --- | --- | --- |
| BOTTLE OPENER | LED LIGHT(BOTH SIDES) | HANLDES (BOTH SIDES) |