Description
Unleash the Power of Aura 2pc OPT7 Aura Expansion Pack

Compatible with all OPT7 AURA LED Kits.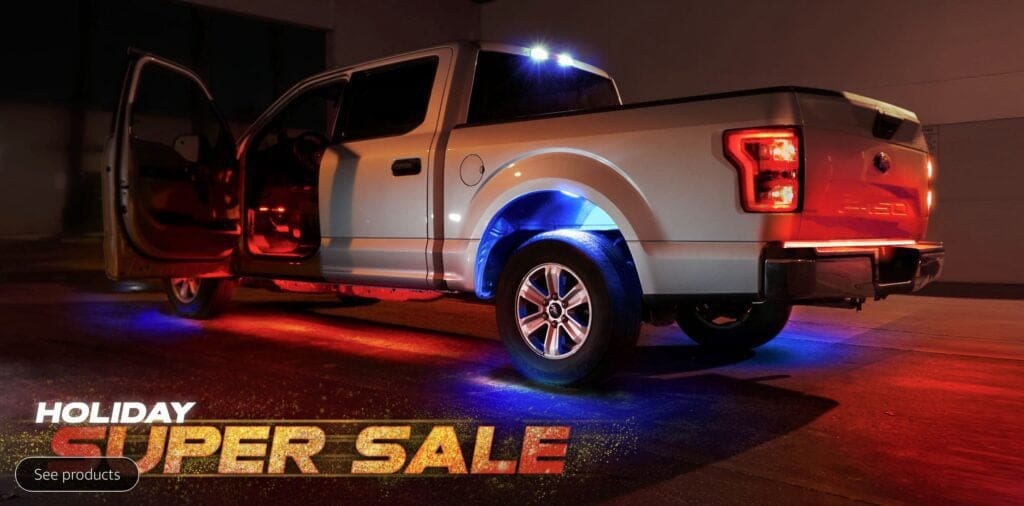 Add and Extend
This expansion pack includes 2 12-inch strips, splitters and 10ft extension cables.
Demonstration of the Extend Kit added to the base Aura PRO 4 LED Light Kit
Full Color Spectrum with SMART-Color LEDs
Aura Lighting Strips are made with SMART-Color LEDs. Our revolutionary LED design combines Micro-LEDs of all 3 primary colors into a single SMD. This allows a perfect mixture of color at the micro level, emitting a more pure, brilliant light color.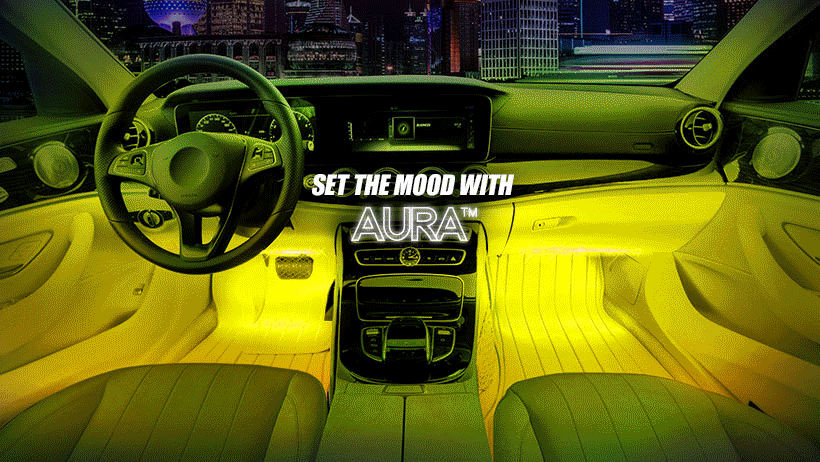 Versatility meets Flexibility
Aura Lighting Strips are flexible enough to bend, twist and curve around any surface. Each strip is sealed within a flexible silicone housing that also provides heavy cover against anything the weather can throw at you.
Genuine 3M­ Automotive Tape
Our premium strip kits use genuine 3M Super Strength Molding Tape for a lasting hold you can trust.
Tip on applying adhesive LED strips securely:
To prep the area you wish to mount the LED Strip. Wash the installation point with warm water, then wipe it dry.
Dampen a clean cloth in warm water, then scrub the surface to remove debris. Any grime left behind could prevent the LEDs from sticking, so thoroughly clean the surface until it's free of dirt and scuff marks.
Remove any moisture left over with a clean, dry cloth or give the surface 30 minutes to air dry. Next, use the adhesive booster that we provide to wipe the area for a ready to stick surface.
Peel the adhesive backing off and press the LEDs in place. LED lights are like stickers, so wait until you're ready to put them on the wall before pulling the backing off. It's best to do this a little at a time. Start at one end of the surface, peeling the backing off of the initial LED light. Position it, press it flat by hand, then continue placing the rest of the strip. Take your time. Make sure the LEDs are in the right place so you don't have to move them later.
True Plug & Play
Our expansion packs connect directly to any OPT7 Aura kit and requires ZERO cutting or wiring.
Setup to an existing Aura Kit takes an average of 1 minute!
Essential Features
1pc 12-Inch LED Strip Dimension

Length: 12 Inch
Width: 0.5 Inch
Height: 0.25 Inch
This expansion pack includes two (2) 12-inch strips, extensions and Y-splitters
18 Smart-Color™ LEDs per 12-inch strip
Our Smart-Color™ LEDs mixes colors at the micro level that results in a brilliant colors true to the eye
Compatible with any OPT7 Aura kit
Note: This expansion pack will only work with OPT7 Aura Kits and will not work on its own. These strips require our OPT7 Aura Control Box to power these strips.