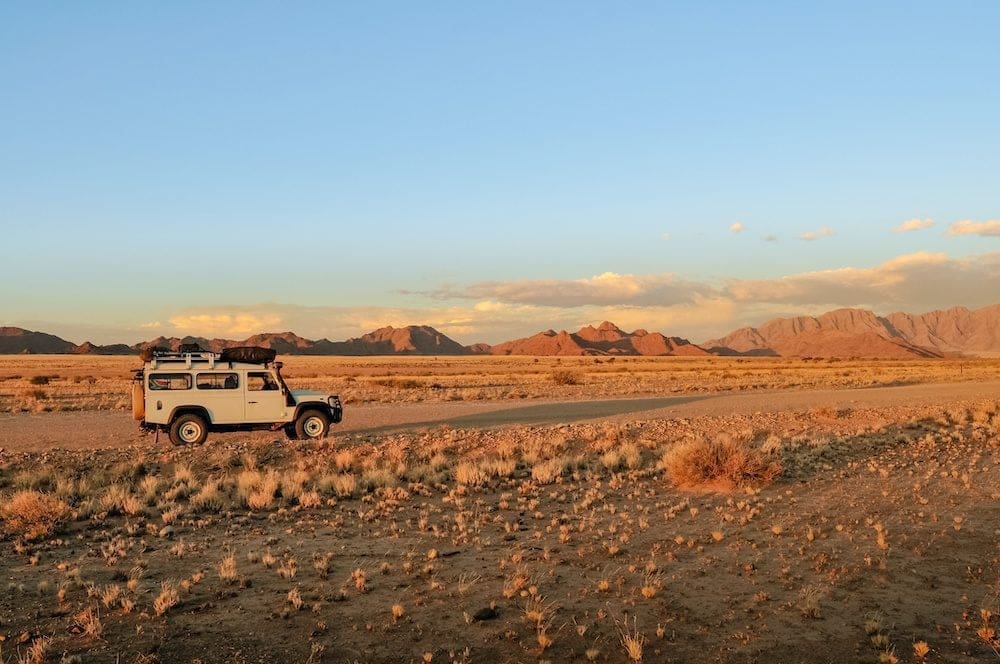 BY Hannah Elliott—Eli Kogan isn't the type you'd imagine would buy a giant, wildly modified automobile that can survive a rugged off-road trek. The clean-cut 27-year-old entrepreneur likes things powerful but tidy: He owns modern and vintage Porsches as well as Ducati bikes designed for the track.
Kogan founded and operates the exclusive Otto Car Club in Scottsdale, Ariz., where members discuss art and wine next to their Lamborghini Aventadors and Ferrari F50s. But last year, he purchased a used, jacked-up overlander called an EarthCruiser.
It's not a truck, per se. Nor is it technically an SUV or van. The sand-colored metal box on wheels could have driven straight out of a Mad Max film. It uses a Mitsubishi Fuso commercial truck platform with a four-cylinder diesel engine, and it's equipped with solar panels on its pop-up roof, a flexible canopy top, and hitches for motorcycles, storage lockers, and canoes. His EarthCruiser has a bathroom, a shower, a kitchen, and a bed that's actually comfortable.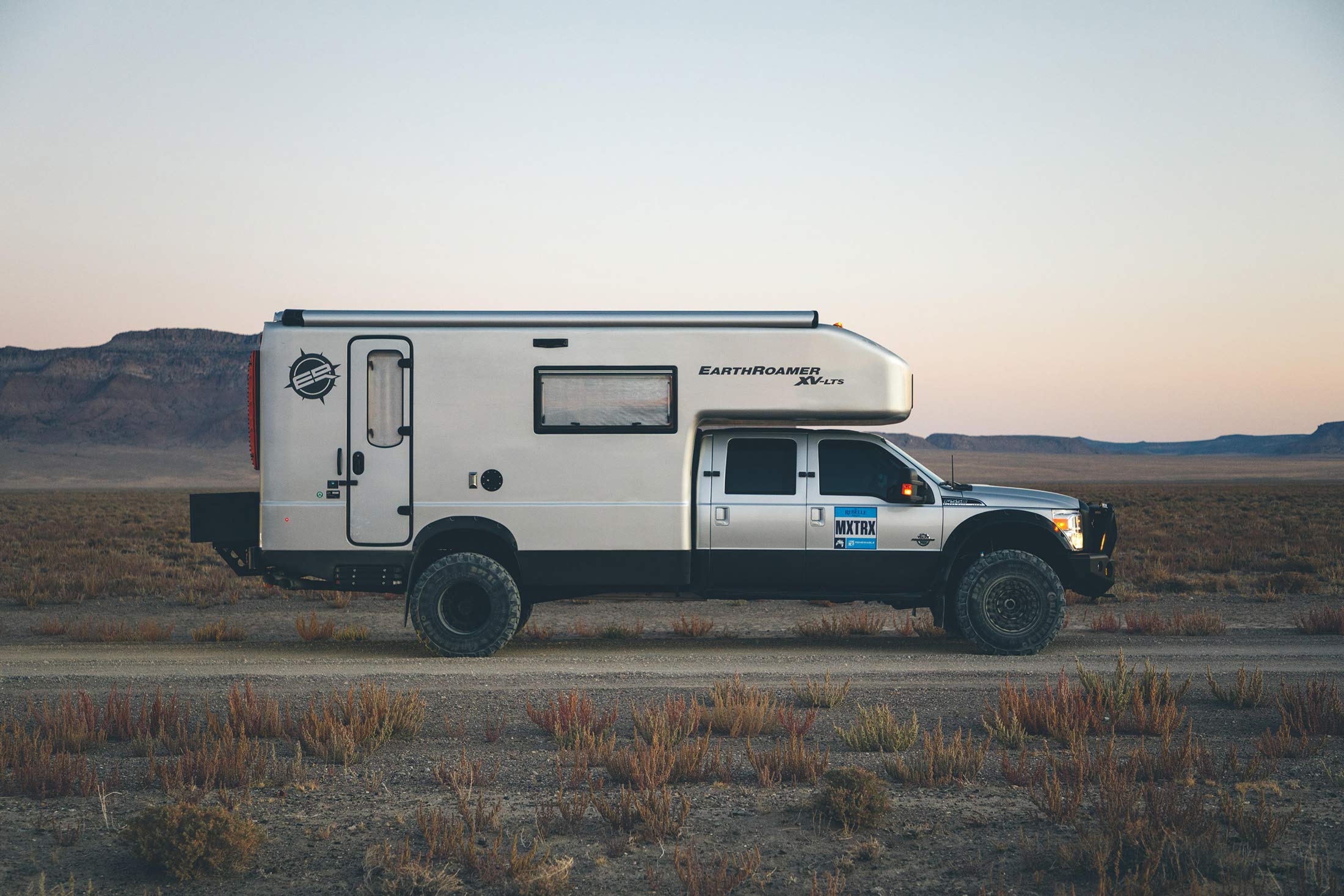 Covid-19 "absolutely" prompted the buy, Kogan says. He and his girlfriend use it frequently to drive back and forth on work trips with their German shepherds from Arizona to Los Angeles, Northern California, and Oregon.
"This has allowed me to hit the road and go anywhere at any time without Covid concerns in hotels and all that. I can pull up to a remote location, push a button, and camp is deployed."

Eli Kogan
Kogan is one of many young professionals spending more time off the grid. From Malibu to Montauk, educated and affluent consumers are reorganizing their free time around so-called overlanding, traveling in comfort toward the embrace of the great outdoors. The surge of their interest and cash has transformed the formerly humble backcountry into a playground for six-figure rigs kitted out with thousands of dollars of glamping "necessities."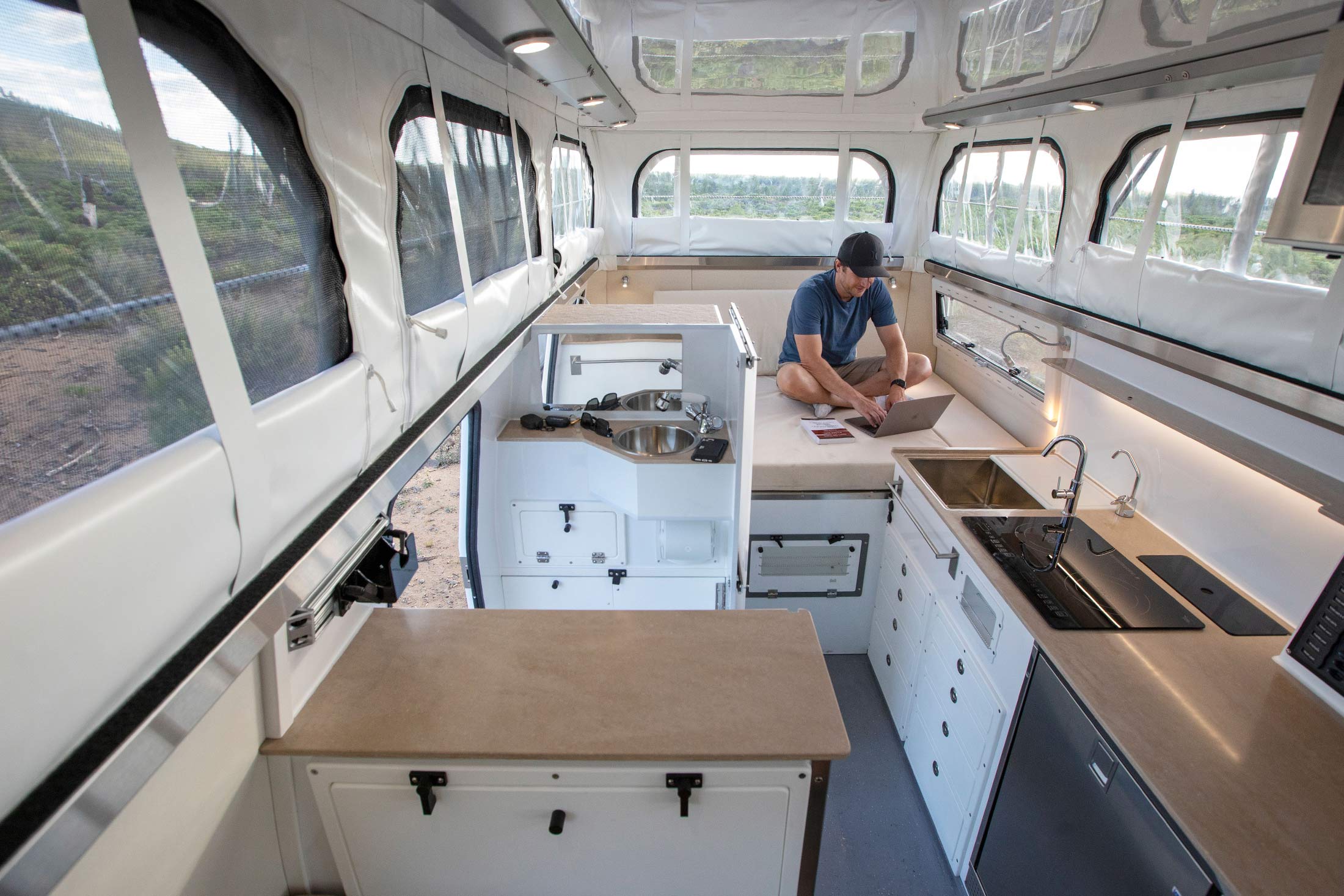 Matthew Scott, owner of Adventure Imports, which ships overlanding equipment to the U.S. from Australia, says the pandemic has compressed the industry's expected five-year expansion trajectory down to fewer than two. "The growth is coming from millennials," says Scott, who's also a regular contributor to Overland Journal. Millennials are bringing the money, he says, "and they are starting to have kids."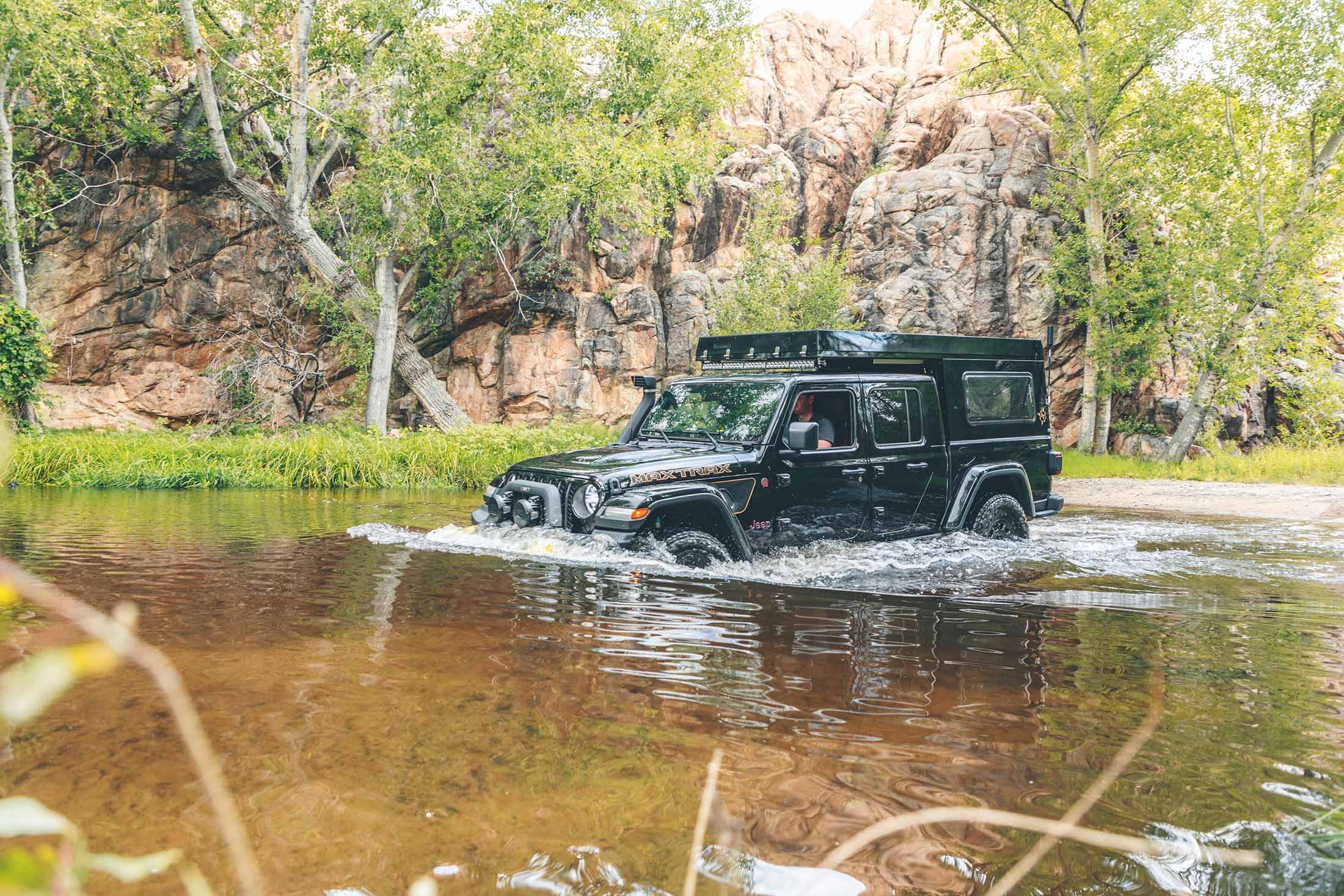 Market researcher Technavio predicts almost double-digit growth for the RV industry year over year through 2023. But overlanders aren't snowbird-style Winnebago coaches. They're rough-road-ready utility vehicles from specialty companies that convert or build them, such as Airstream, Boho Camper Vans, and EarthRoamer.
The level of demand has led to some wait times stretching into fall. Wayfarer Vans says it can fulfill orders in less than two months; the current wait for a Sprinter 4×4, converted for outdoor use by Automotive Designs & Fabrication in Simi Valley, Calif., is nine months.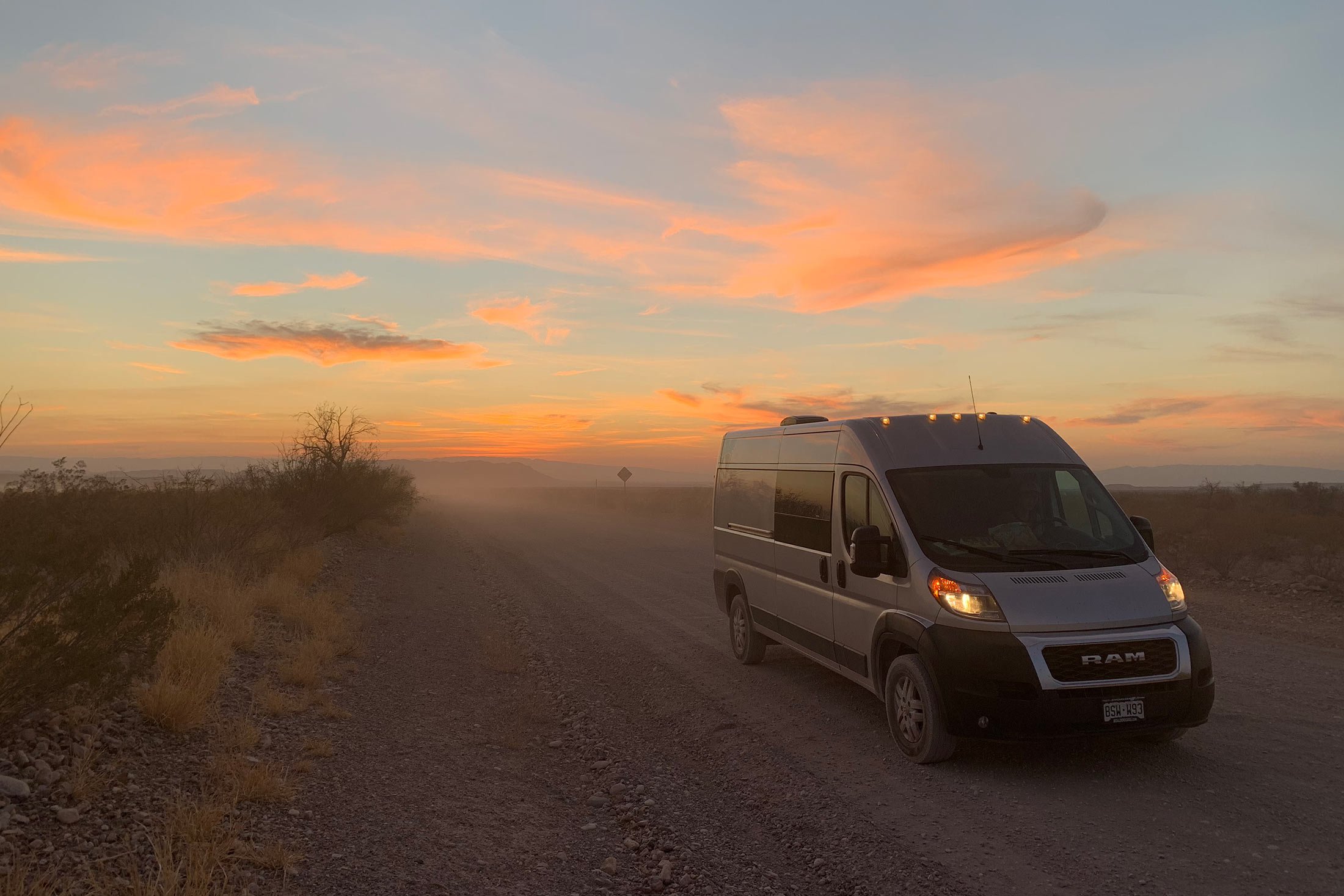 Even mainstream automakers are getting a bump for fancy versions of their most rugged trucks: More than 70% of the 125,000 initial orders for Ford Motor Co.'s rereleased Bronco back in August were for the highest trim lines, says Mark Grueber, head of Bronco brand marketing: "The demand is overwhelming." Bash plates, LED lighting, and rock-eating 35-inch tires can push prices above $60,000.
The biggest splash into the premium overlanding pond comes from Rivian Automotive Inc., whose electric R1T made its debut in summer. The $67,500 pickup comes with amenities to rival many motels—premium sound, a cushioned pop-up tent with windows and a ladder for easy access, and a kitchen capable of producing a movable feast far more elegant than freeze-dried or canned camp fare. The target? Well-to-do buyers who also love mountain biking, climbing, fishing, or just getting away. With all of the extras, the R1T easily hits the $100,000 mark. The first edition sold out in a week.
As for Kogan, he loves his used EarthCruiser so much he's ordered another one. This time, he's getting a 2022 model with ample upgrades and an October delivery. He says it will be well worth the wait.
(SOURCE: Bloomberg. No copyright infringement intended.)