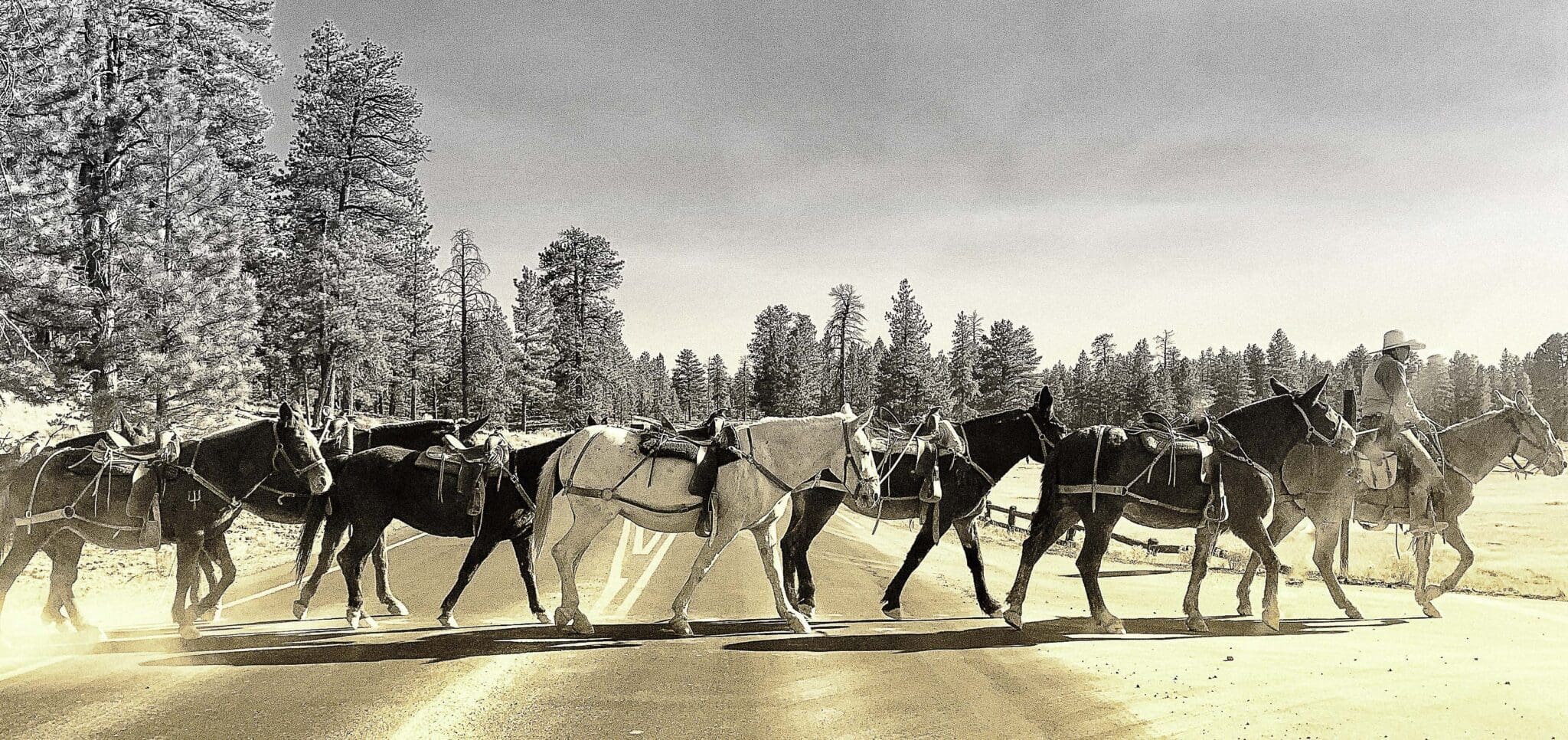 BY Rebecca Aloisi—Scenic America is delighted to announce the winners of its inaugural America the Beautiful Photo Contest. The contest attracted more than 400 entries from photographers across the country of all skill levels.
Entrants were asked to submit examples of their original work that showcased the beauty of our country from different perspectives, locations, and points of view. A panel of judges made up of media and design professionals and photographers reviewed the entries to select the primary category winners.
Entries that were finalists in their respective categories were named Honorable Mentions. Fans, friends, and followers of Scenic America and the photographers voted for their top choices among these Honorable Mention designees to select a "Fan Favorite" category winner.
2021 winners include:
Best In Show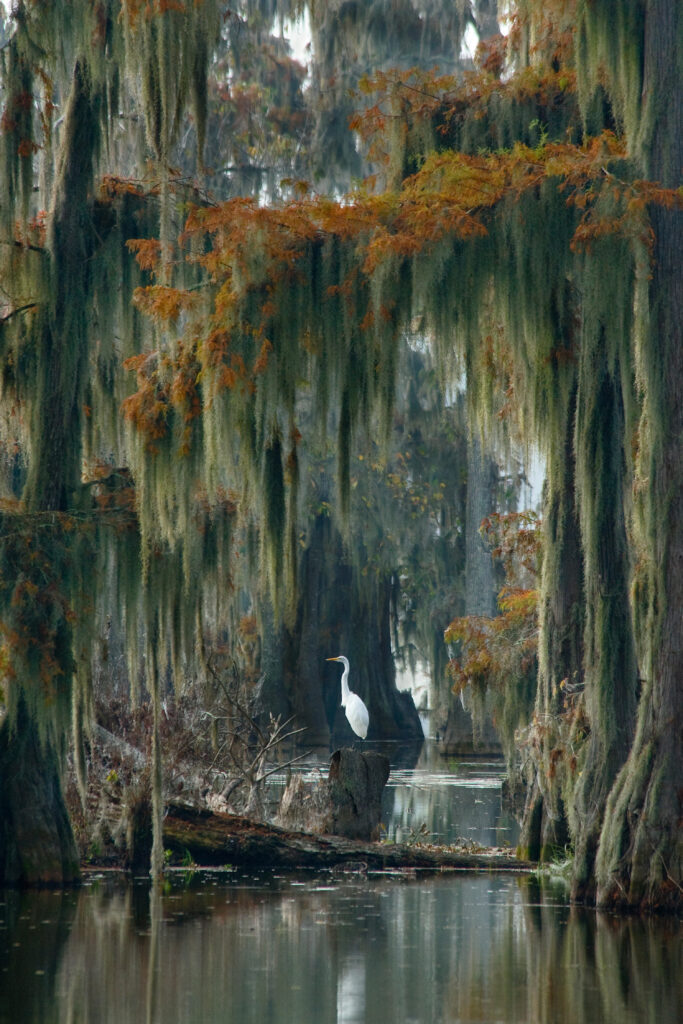 Photographer: Kerry Griechen of Lafayette, Louisiana
Photographer's Website: www.myeyephotos.com

Photographer's note: "I was just finishing photographing at my favorite spot at Lake Martin near Lafayette and Breaux Bridge, Louisiana, with another photographer that I had just met during the fall colors. As we approached our vehicles I looked to my right and saw this spectacular South Louisiana scene of a Great White Egret basking in the morning sun in a Spanish Moss-draped Cypress and Tupelo forest and was able to capture it for the enjoyment of all!"
Category Winner: Beaches and Coasts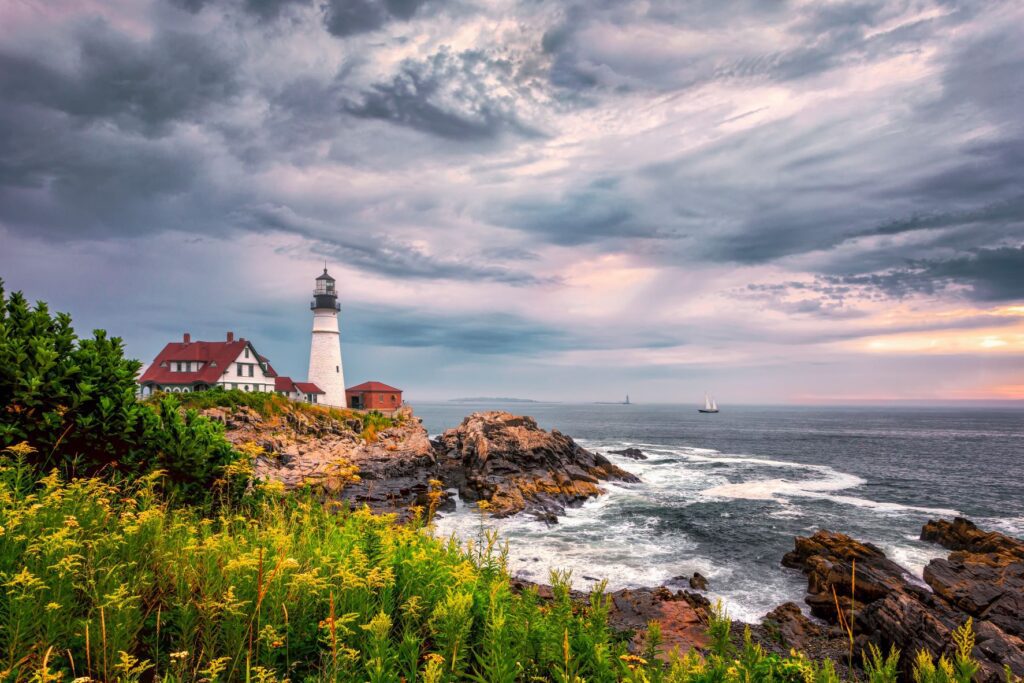 Photographer: C. Renee Martin of Fredericksburg, Virginia
Website: www.creneemartin.com
Instagram: www.instagram.com/c.reneemartin

Photographer's note: "Portland Head Light sits along the shores of Fort Williams Park in the town of Cape Elizabeth, Maine. The sunrise paints the clouds with color as the water crashes on the linear rock formations below. What a great scene filled with so much of nature's brilliance and emotion. I waited for the sailboat to enter the scene at just the right time before capturing the moment with Rams Island Ledge Light seen in the distance."
Category Winner: Cities and Towns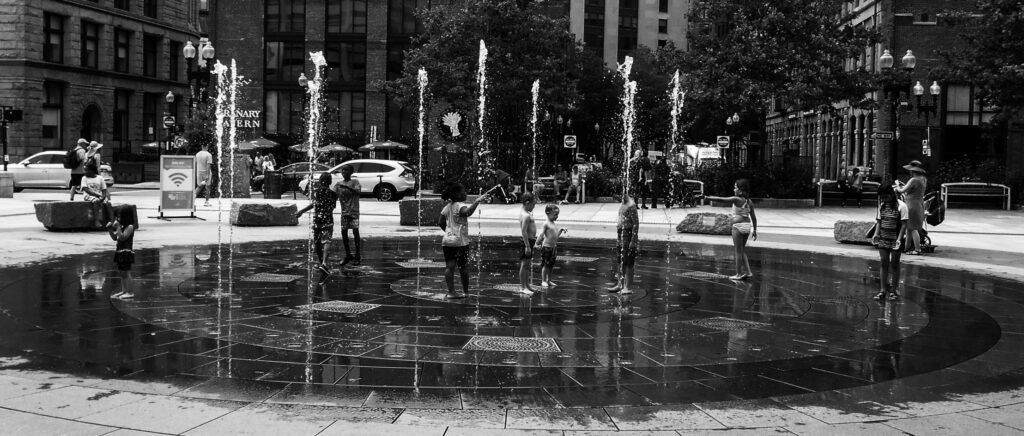 Photographer: Gavin Ecker of Syracuse, New York

Photographer's note: "My daughter and I were visiting a college just outside Boston so we decided to stay downtown for a day or two. It was extremely hot but we decided to walk around the north end and near the water, when I came upon these children making the best of the water fountain. Who could blame them?"
Category Winner: Highways and Byways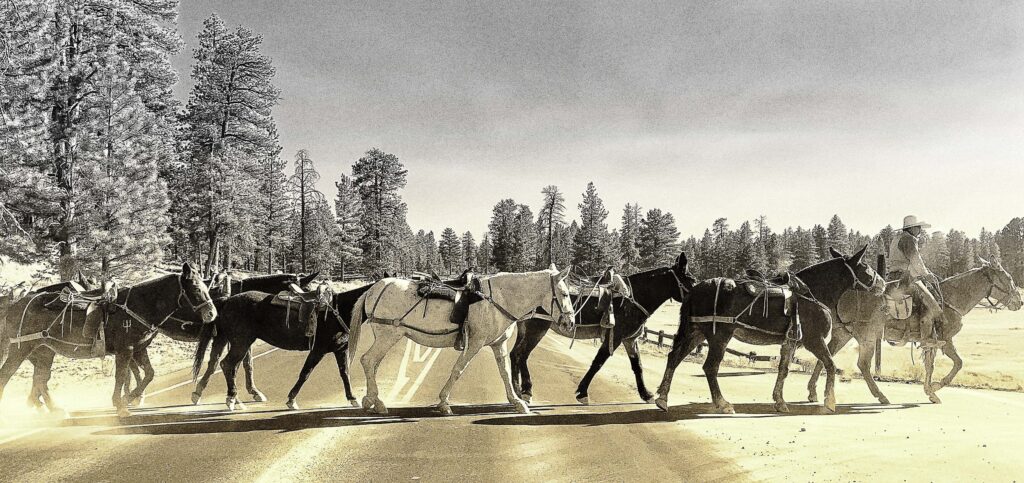 Photographer: Craig Van Sickle of Long Beach, California
Photographer's website: https://500milz.picfair.com
Photographer's Instagram: www.instagram.com/paulisalive
Photographer's note: "The photo was taken in October of 2020 on a back road in Utah as my wife and I were driving to Bryce and Zion. We literally came upon this cowboy and his horse train and I stopped the car to let them pass and as they did I took several shots of this beautiful sight. Talk about a photo that I just instantly happened upon!"
Category Winner: Mountains and Valleys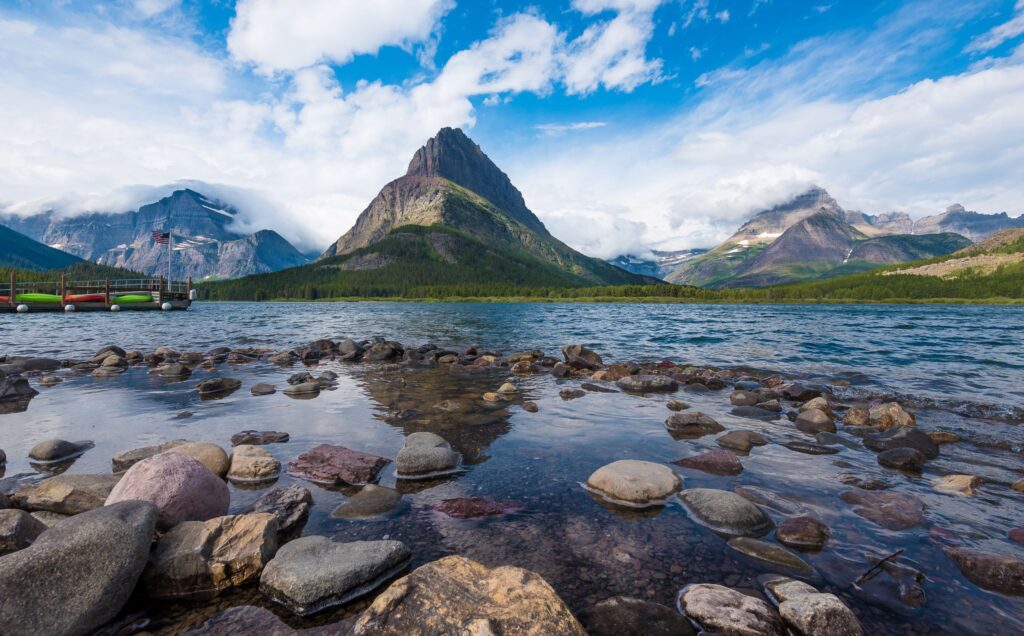 Photographer: Theresa Rasmussen of Fredericksburg, Virginia
Website: www.theresarasmussenphotography.com
Instagram: www.instagram.com/theresarasmussenphotography
Photographer's note: "I was sitting in the lobby of the Many Glacier Hotel in Glacier National Park, waiting for my next hike, when I happened to look outside to see a stunning scene. The fog was curling around the peaks of Mount Gould, Grinnel Point, and Mount Wilbur, creating an idyllic scene. As quickly as I could, I made my way down to the shoreline to capture the beautiful scene before me."
Category Co-Winner: Open Spaces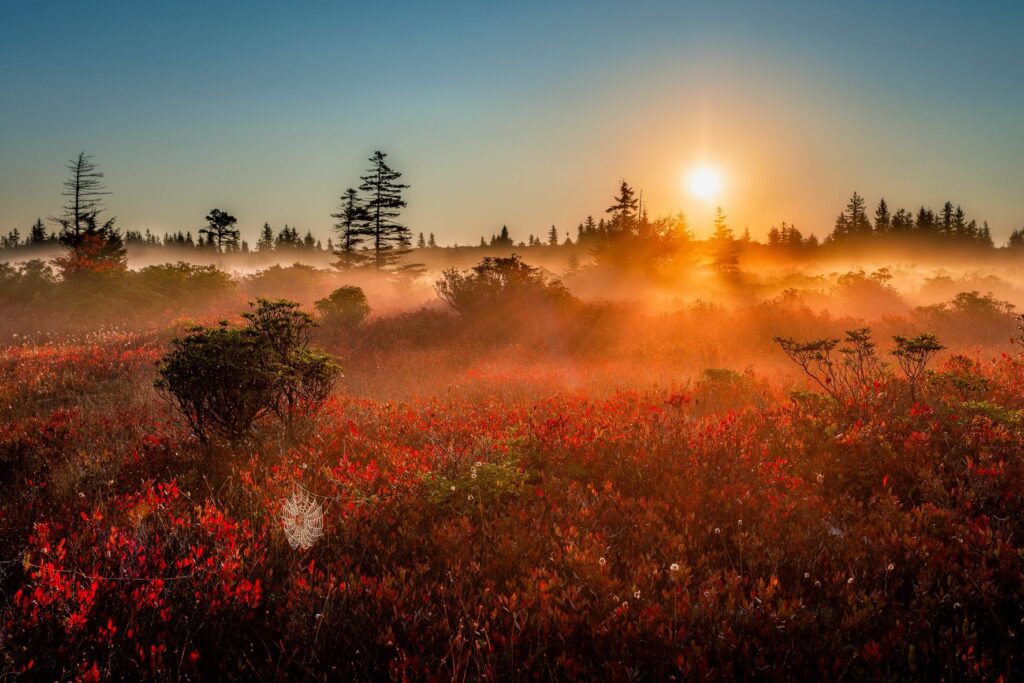 Photographer: C. Renee Martin of Fredericksburg, Virginia
Website: www.creneemartin.com
Instagram: www.instagram.com/c.reneemartin
Photographer's note: "Autumn is my favorite time to explore this area; the huckleberry and blueberry bushes display their autumn dress of flaming red. The sparse red spruce floats in the mist on the windswept plains as sunbeams highlight the spider web woven into the crimson."
Category Co-Winner: Open Spaces
Photographer: Theresa Rasmussen of Fredericksburg, Virginia
Website: www.theresarasmussenphotography.com
Instagram: www.instagram.com/theresarasmussenphotography
Photographer's note: "I noticed that the fog was covering the Chancellorsville Battlefield one evening, so I quickly made my way to my favorite spot on the Battlefield – the Fairview site. As I got there, the fog covered the Battlefield, but quickly parted to give an ethereal mood to the scene. I almost felt the ghosts of those lost there in early May, 1863. It was a stunning sight."
Category: People in Places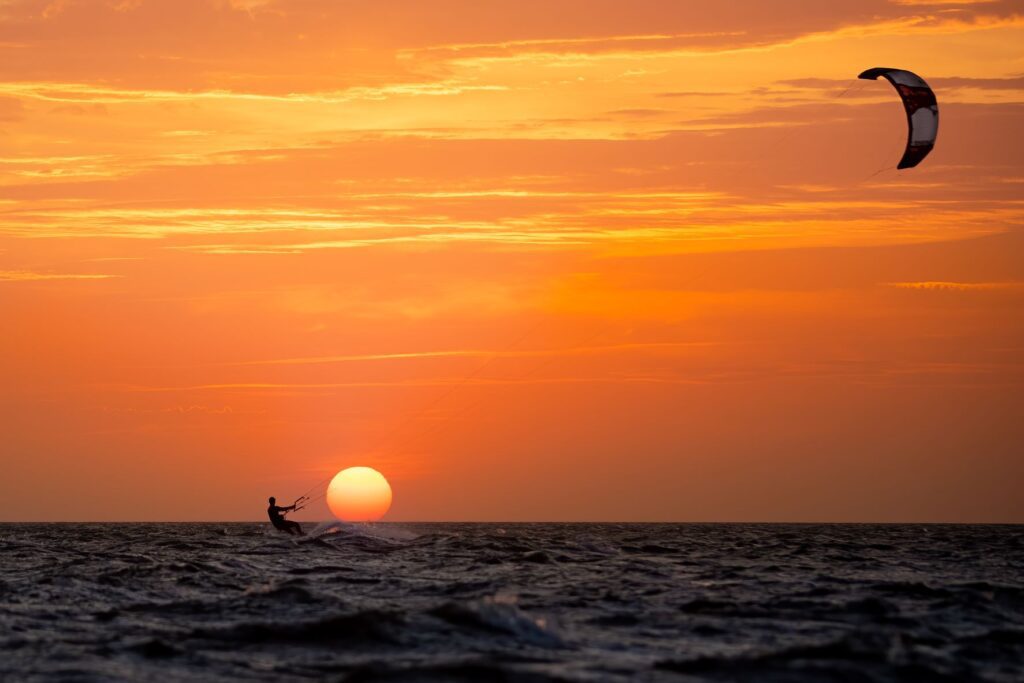 Photographer: Theresa Rasmussen of Fredericksburg, Virginia
Website: www.theresarasmussenphotography.com
Instagram: www.instagram.com/theresarasmussenphotography
Photographer's note: "As one of the premier kiteboarding locations on the East Coast, the sound side on Hatteras Island can't be beaten. I was thrilled to not only be there for an amazing sunset, but also when some talented kiteboarders from Massachusetts were there to awe the spectators with their tricks."
Category Winner: Rivers and Waterways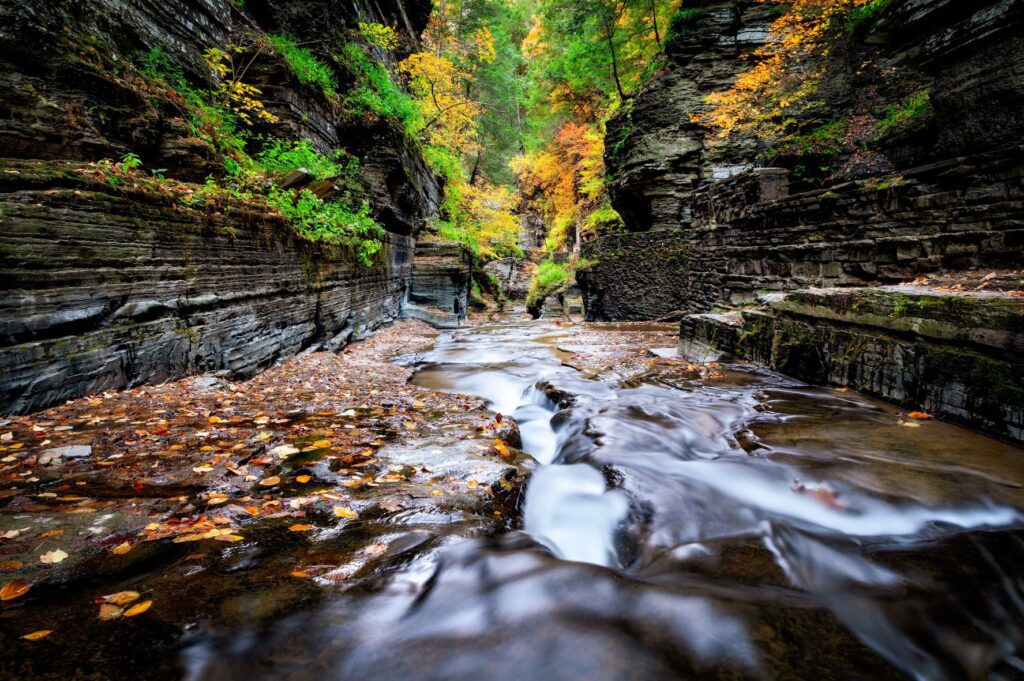 Photographer: C. Renee Martin of Fredericksburg, Virginia
Website: www.creneemartin.com
Instagram: www.instagram.com/c.reneemartin
"Finding the unexpected beauty is the best of adventures. I was enamored with the entirety of this scene, I felt I had opened a secret door to a magical world. The grand rock walls flow into the colors of autumn as Enfield Creek continues to shape the natural landscape of the glacier-carved gorges of the Finger Lakes region."
Category Winner: Trees and Forests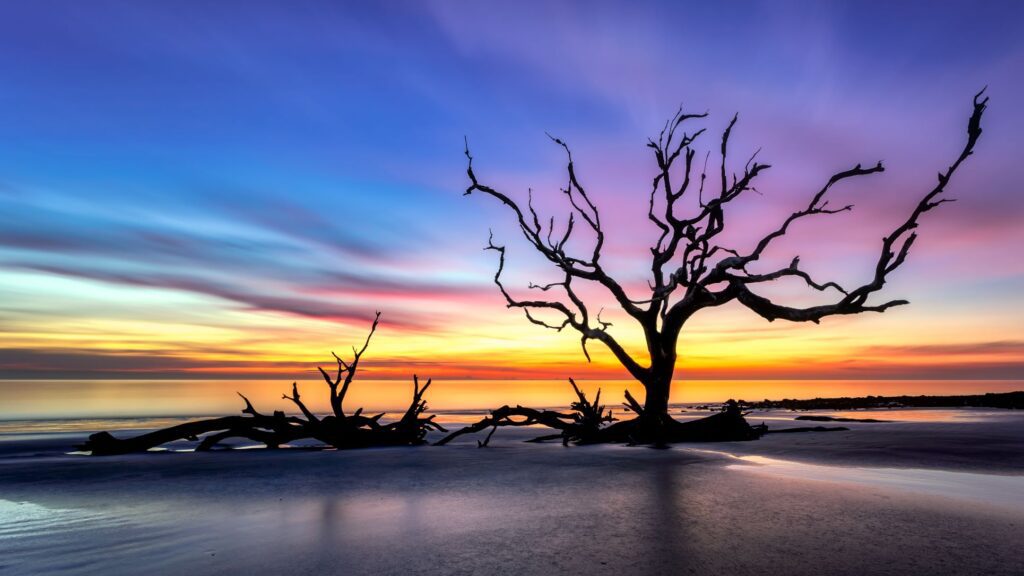 Photographer: C. Renee Martin of Fredericksburg, Virginia
Website: www.creneemartin.com
Instagram: www.instagram.com/c.reneemartin
Photographer's note: "Driftwood Beach on Jekyll Island is a hauntingly surreal beach, unique in beauty provided by the gnarly live oaks and pine trees. This beauty, standing tall, refuses to give in to the surrounding erosion, creating a beautiful sunrise image. I was lucky to capture the lavender color as it was fleeting and disappeared into the blue just as I completed the 3-minute exposure. A great way to begin any day."
Category Winner: Fan Favorite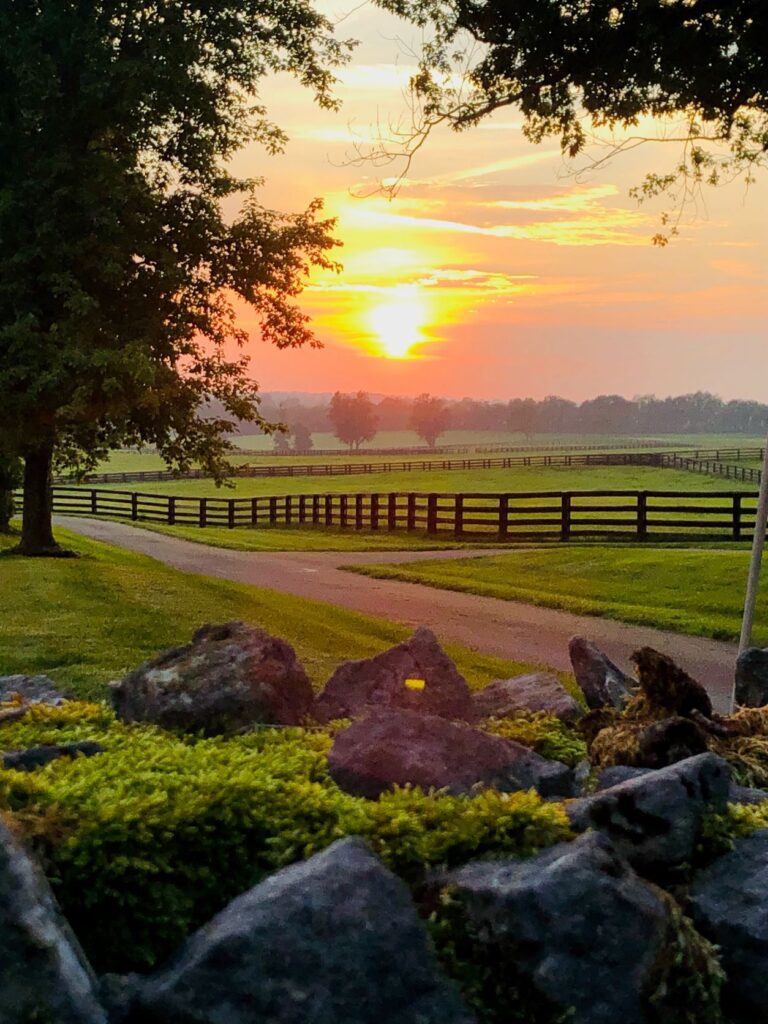 Photographer: Elizabeth Troitino of Versailles, Kentucky
Photographer's note: "We live in horse farm country One evening I was coming home from Lexington, and as I pulled on to our road, I spotted this view on the farm across from where we live. Had to get out of the car and capture it! And in this instance, my photo was almost as stunning as what my eyes had just had the opportunity to behold! It was a stunning sight, for sure!"
Honorable Mentions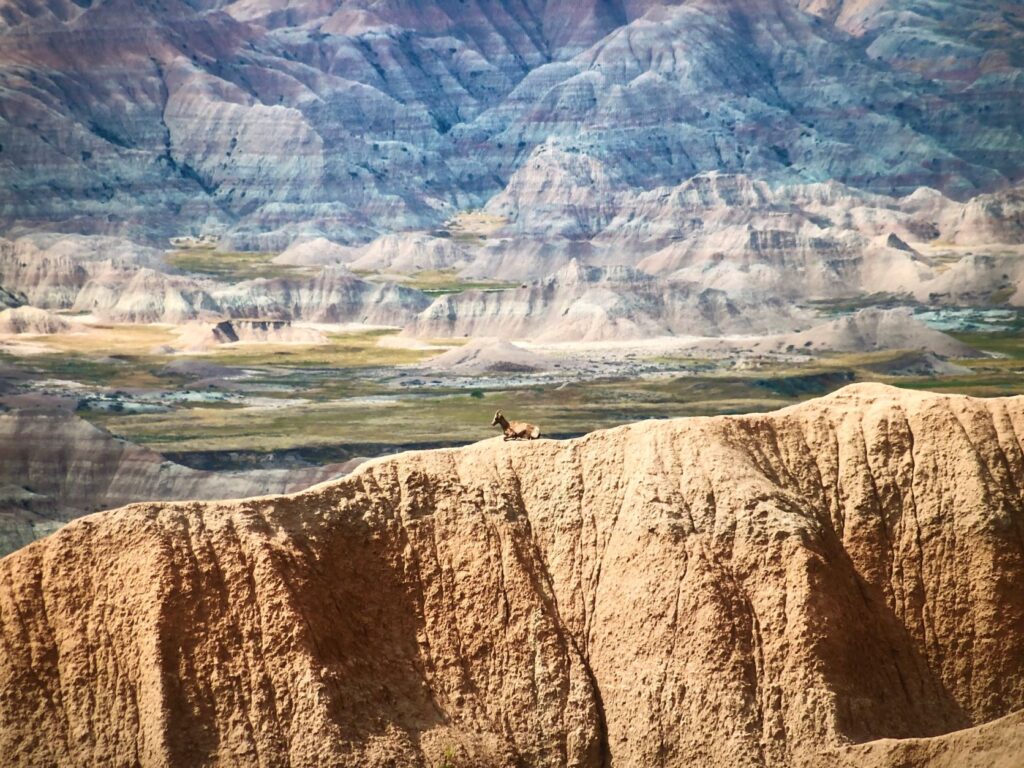 (Source: Scenic America. No copyright infringement intended)