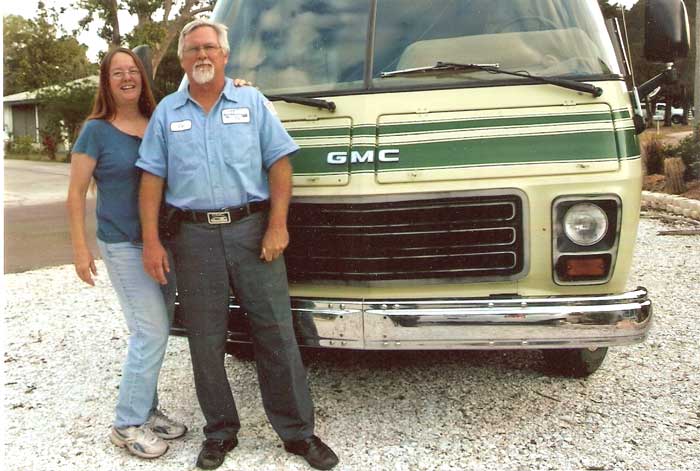 So what is "Motorhome Rehab Ranch" and why do you want to be a Ranch Hand?
I figured it was time I provided resources and guidance to you "newbies". You know, folks who've just bought a motorhome or are thinking about buying one. That's what this series is going to be about.
For all you seasoned GMC'ers, Airstream, Travco, FMC, or other motorhome owners, don't worry. I'll be reposting some of my choice cuts from the world famous Daily Pose blog right here, so you won't have to "tap, tap, tap" on your keyboard, looking for nuggets, photos, or videos from yours truly.
You cannot be an island to your own maintaining and enjoying a vintage GMC Motorhome. That's just a fact! There are so many parts to know, how to replace or fix, and how do you do it! Going it alone just won't cut it, my friend.
For the past 23 years the name of Cooperative Motor Works has been here offering to be that support group. Motorhome Rehab Ranch is our outreach support platform. We're on Patreon and are trying hard to put together videos and written instructional information for those interested in learning more about the classic GMC Motorhome.
If you visit their Patreon page, the folks at Cooperative Motor Works ask your support of $5 a month…in return they promise to produce more information for all who seek it. Actually, everything is free to everyone…but if you appreciate that they are there to help, that membership will go into producing more content.
---
Guest blogger, Jim Bounds writes technical articles about GMC Motorhomes, explores the history of this very unique RV, and takes the reader through some of the more challenging restoration projects he and his team have worked on over the years.
A version of this article originally appeared on the Daily Pose blog at Cooperative Motor Works.
© Jim Bounds, 2021.