By Marco Kathuria: In his latest video, guest contributor, Jim Bounds discusses the three elements that need to be incorporated into electric motorhomes of the future if they are to be successful in the marketplace.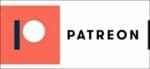 Support The Motorhome Rehab Ranch on Patreon. Click to subscribe now!
Guest contributor, Jim Bounds, writes technical articles about GMC Motorhomes, explores the history of the GMC Motorhome, and takes the reader through some of the more challenging restoration projects he and his team have worked on over the years.