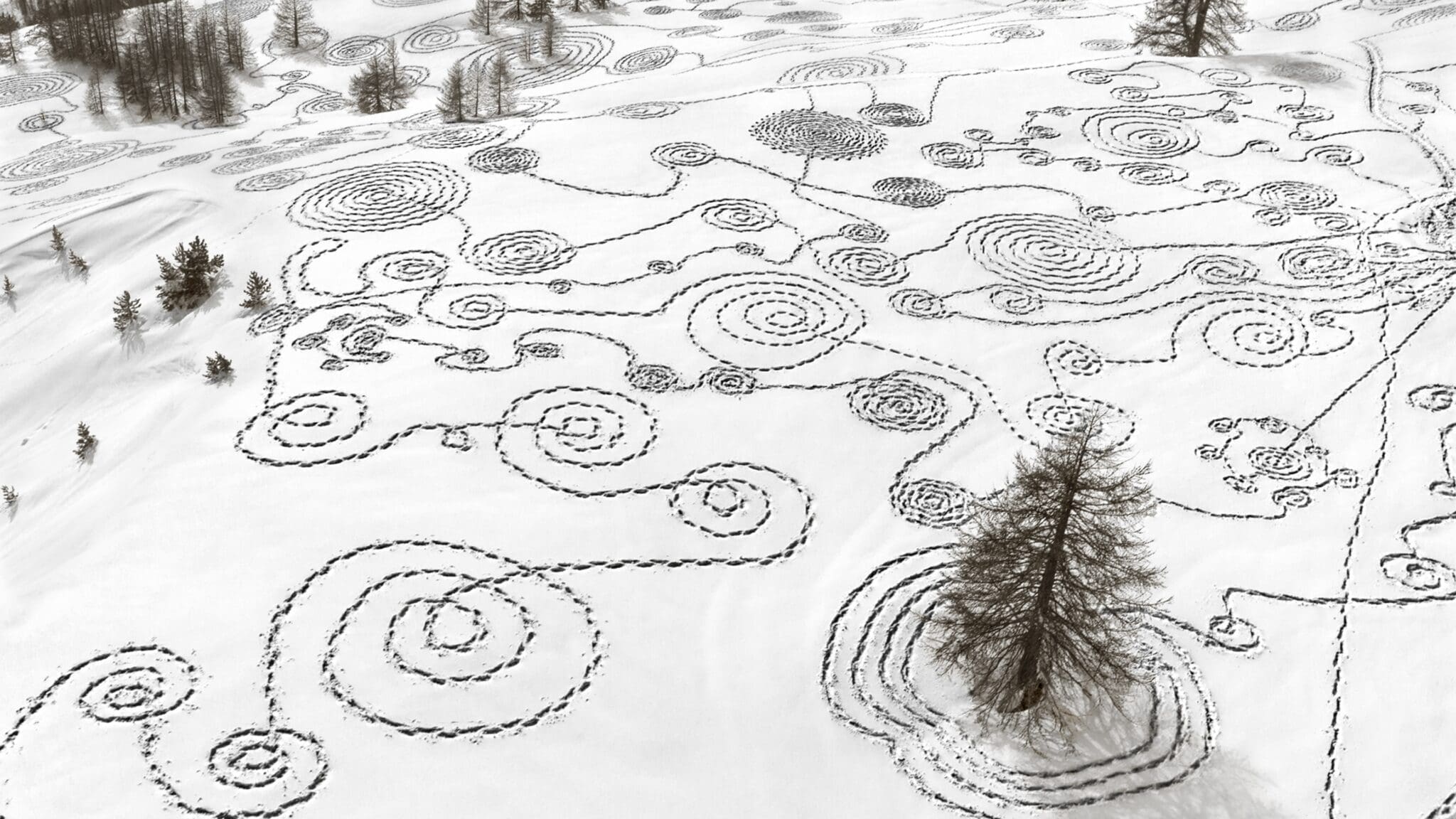 BY The National Part Foundation—Our national parks offer incredible recreational opportunities, no matter the time of the year you decide to visit. But during the winter months, unique activities can connect you to the wilderness, landscapes, and wonder of our national parks. Whether you're a pro or just looking to try something new, winter is a great time to discover new activities you can enjoy. Explore just a few of the things you can find when you escape to a winter wonderland!
Chase Winter Waterfalls
While waterfalls are a magnificent sight no matter the season, wintery, frozen waterfalls have a certain splendor of their own. Icy columns of the waterfall create a magical scene that glistens in the sunlight. From the cliffs of Apostle Islands National Lakeshore to the iconic falls of Yosemite, colder temperatures have a way of transforming waterfalls into spectacular landscapes. Take a hike to your favorite waterfall in the winter to see it in a new way or discover one of the hundreds of waterfalls in parks across the country and find a new favorite!
Strap on Your Snowshoes
Who doesn't love a new winter accessory? Strap snowshoes onto your favorite pair of hiking boots and get out there! If you're venturing to remote parks like Gates of the Arctic National Park & Preserve, snowshoeing can be a great way to explore some of the more solitary parts of the park, offering a great opportunity to reflect on the picturesque landscapes around you. If you're more a pack animal than a lone wolf, try a ranger-led guided snowshoe tour in parks like Sleeping Bear Dunes National Lakeshore or Crater Lake National Park. No matter how you get out there, snowshoeing is a unique way to explore and learn about a park.
Traverse a Park on Skis
If you're ready to take your snowy hikes to the next level, don a pair of skis and gear up to hit the slopes. Keep to a slower pace by replacing your snowshoes with a pair of cross-country skis, perfect for exploring parks with lots of ground to cover like Acadia or Mesa Verde National Parks. But if you have a need for speed, whisk down snow-covered hills in parks like Glacier or Rocky Mountain National Parks. Whether it's downhill or cross-country skiing, this classic winter activity offers unparalleled park views.
Find Your Sledding Paradise
If you're looking for a lower-impact way to hit the slopes, channel your inner child and enjoy afternoon of smooth sledding down sloping hills in a park. And the best part? You don't even have to brave freezing winter temperatures to enjoy this family-friendly activity. With sand-sledding opportunities in parks like Great Sand Dunes National Park & Preserve or White Sands National Park, you can soak up some sun while you enjoy whooshing down a hill. So pick up a sled and cruise downhill in style in parks all across the country.
Spot Some Winter Wildlife
It might be chilly, but that doesn't stop the wildlife who call our parks home! Some animals are active during the winter months and can be spotted on your visit. In Yellowstone National Park, spot an iconic bison warming up in the park's hydrothermal areas or roaming packs of wolves, a park species recently reintroduced to the park through the support of NPF. And don't worry – there are warmer weather options out there too. Check out a colony of elephant seals from Elephant Seal Overlook at Point Reyes National Seashore or go bird watching at Padre Island National Seashore, where you can track birds flying along a major migration route.
Go (Ice) Fish!
Rethink what it means to cast a line and try your hand at ice-fishing in a park this winter. In parks like Bighorn Canyon National Recreation Area where ice fishing is possible – ice must be very thick to support the weight of those fishing – dedicated anglers brave the winter temperatures to wrangle fish. While fishing on ice might seems daunting to some, park staff are more than ready to help newcomers. Try a public ice fishing event or an ice fishing workshop at Mississippi National River and Recreation Area to help you get started. And if you're looking to make fishing a family affair, no matter the season, check out the Junior Ranger Angler program in parks across the country. Supported by NPF, this program helps kids get hooked on fishing!
Reach New Heights on the Ice
Switch up your climbing experience by learning new skills to go ice climbing in park this winter. Parks across the country, including City of Rocks National Reserve, Delaware Water Gap National Recreation Area, and Pictured Rocks National Lakeshore allow visitors to (safely!) climb their frozen landscapes in winter months and parks with icy conditions year-round, like Glacier National Park or Wrangell-St. Elias National Park & Preserve, offer ice climbing in the summer months. New to ice climbing? Check out our ice climbers guide for some tips and tricks to get you started, and make sure you're properly prepped before you start your climb.
Discover a Park by Starlight
If you're looking for a winter park activity that perfectly pairs with a hot cup of cocoa, there's nothing better than stargazing. With shorter days and longer nights, winter is a great time to wrap up in a blanket and gaze at the stars. Spot winter constellations Orion, Sirius, Gemini, and Taurus while camping out at Joshua Tree National Park, take in the magnificent Milky Way galaxy from Cadillac Mountain in Acadia National Park, or watch a meteor shower at Death Valley National Park. And if you want to take a picture to capture your stargazing experience, check out our astrophotography guide.
As always, make sure you know before you go by checking weather and park conditions before you head out to ensure you can #RecreateResponsibly! As with any activity, follow safety measures to ensure you and everyone else can enjoy winter activities in parks for years to come.
Winter Wonderlands Travel Guide
Immerse yourself in the beauty found only by experiencing winter in these national park wonderlands! Explore winter activities in 15 national parks, from stargazing to sledding and more!

The National Park Foundation strives to ensure that all people are welcome and able to discover their own personal connections to parks. National parks tell the story of America, in all its beauty and imperfection, and we are committed to sharing these essential and vital stories. Parks don't just stand for where America has been – they inspire where we go next.

(Source: The National Park Foundation. No copyright infringement intended)