BY Sam Leash—With some tips and tricks and a bit of practice, anyone can prepare to boondock, even with a group of people or with children. Follow along as we discuss all the best tips to help you prepare for your next boondocking trip.
Traveling in your RV with the entire family can be an incredible bonding and memory-making experience. No matter where you go or end up, the experiences had and memories made can last a lifetime. Many RVers prefer to stick to resorts and campgrounds, while others may travel to national or state parks. Still others may prefer to visit host locations, such as Harvest Hosts and Boondockers Welcome stops. However, these stops require a bit of boondocking, and for many, this could be out of their comfort zone. Those traveling with children or multiple other people especially may find this challenging. Not to worry, here are the top 8 tips for a successful boondocking experience with your family.
1. Take short trips
The first and simplest boondocking tip is to take short trips! This may seem self-explanatory, but many people become burdened with the idea of boondocking when they consider spending many days or even a week or so without utility hookups. However, sticking to shorter trips can allow you to prevent having to excessively conserve water, while making the trip a less stressful experience. (After all, there is nothing quite like the stress that you may run out of water before you are ready to move). This will keep the experience fun for everyone while ending it before it could potentially become burdensome.
2. Bathe before leaving the house / use bathhouses if available
An easy tip for conserving water for a short period of time is to have everyone shower or bathe before you leave the house. If you only plan to be gone for a night or two, showering before you leave can help to ensure that you have to take minimal showers during your trip. Likewise, if you are staying in a campground, consider utilizing the bathhouses to shower. These tend to be clean and spacious, with plenty of hot water. Many national and state park campgrounds do not offer hookups but have bathhouses available.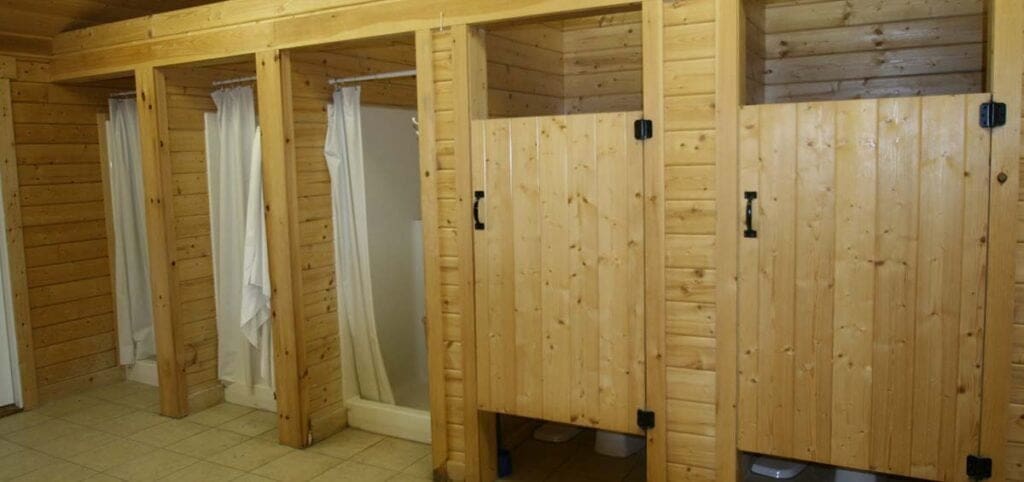 3. Visit somewhere fun and exciting
Choosing a fun location is vital to ensuring a fun boondocking trip. Luckily for you, there are many thousands of available sites across North America where temporary boondocking is permitted. Many folks think only of US Forest Service or Bureau of Land Management land and these can be excellent places to choose to stay.
However, some folks boondock in parking lots, while others choose host platforms, such as Harvest Hosts locations and Boondockers Welcome sites. Harvest Hosts allows RVers to stay overnight in any of a directory of [total_golf_locations] sites, which include wineries, breweries, farms, attractions, golf courses, and more. Likewise, Boondockers Welcome allows RVers to stay overnight on individuals' personal property, often in close proximity to popular attractions. Switching it up and camping somewhere fun will ensure an even better boondocking experience for everyone! Make it fun, and keep everyone busy during your trip.
4. Plan plenty of fun activities
Planning activities will keep your trip exciting and fresh for everyone! However, it can also be a helpful boondocking tip. You see, more time spent away from the RV means less time regulating electric and water levels. While out of the RV, you will also be using a different bathroom and different places to wash your hands, further conserving water. This may not seem like it would be a huge help, but a little conservation goes a long way while boondocking!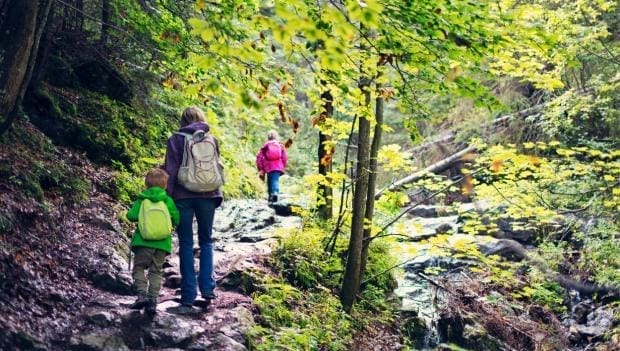 5. Eat out whenever possible
While you are out and about enjoying fun activities, be sure to grab lunch or dinner! This will save you time and energy in not having to cook, and it will also conserve your resources even further. Likewise, it will allow you plenty of opportunities to try out new, local cuisine! After all, sampling new foods is one of the best parts of traveling to new places. Consider stepping outside of our comfort zone and trying something you've never tried before!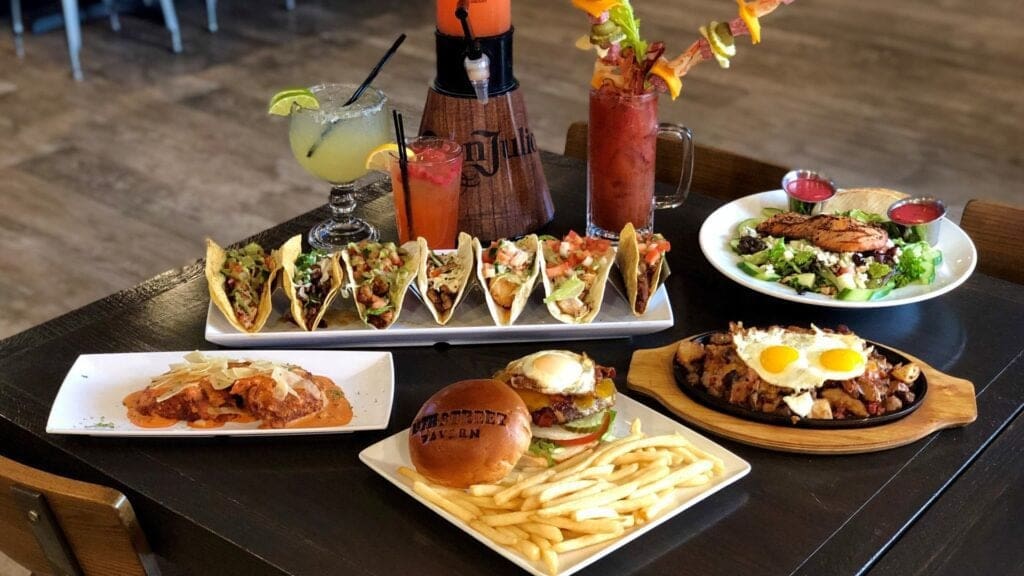 6. Use disposable dishes
While this may not be the most environmentally-friendly choice, consider using disposable dishes whenever you do cook in your RV. This will help to conserve water and gray tank space by lightening the load of dishes, and it will also make for easier and hassle-free clean-up, especially with kids. There are a variety of options available in most grocery stores, with some even being compostable.
7. Carry drinking water separately
While many RVers use both inline and exterior water filters, for many, this is still not enough to convince them to drink out of their RV's faucet. It is important to sanitize your RV's fresh water tanks, but some folks don't feel that the tanks are able to come clean enough to safely enjoy water. For this reason, and also for additional conservation purposes, many people carry their drinking water separately. Jugs of water or bottled water are options, but you can also consider purchasing a water purifier (there are so many on the market!) and filling it before you leave for your trip. This will help you to further conserve water, while also ensuring that you and your family always have clean and fresh water to drink.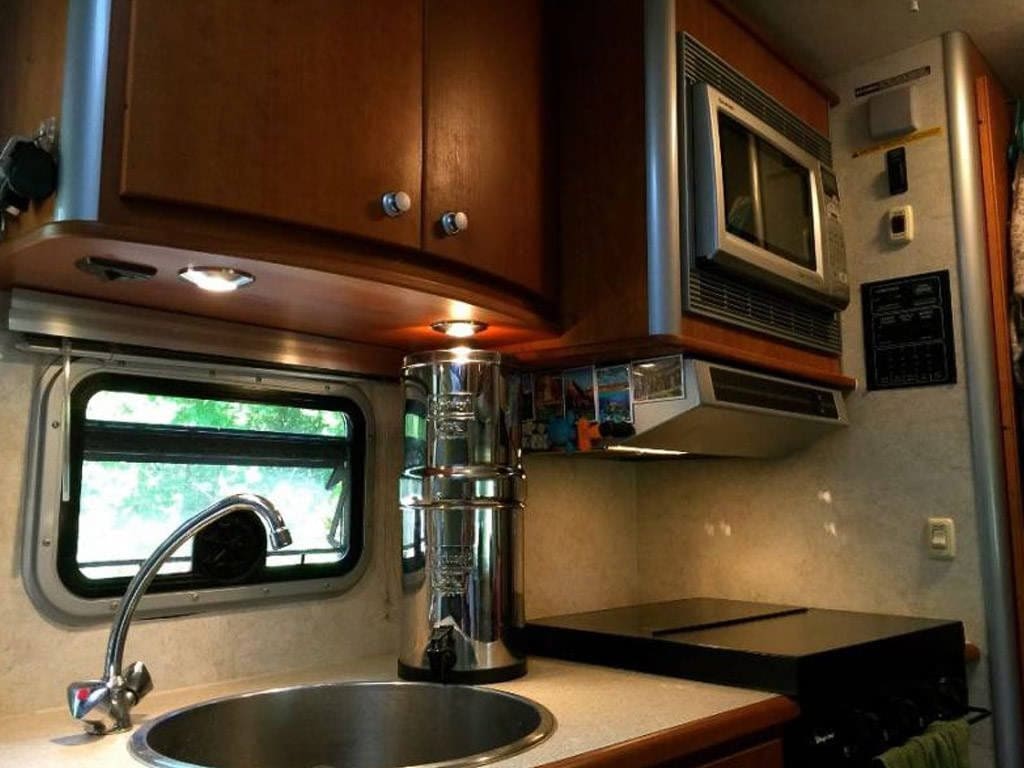 8. Practice, practice, practice!!
Even the most skilled and seasoned boondockers started somewhere. If you are new to boondocking, it is easy to feel discouraged and see it as too difficult to learn. However, practice will hone your conservation skills over time, maybe even allowing you to eventually stretch the length of time you can forgo hookups.
Being open to boondocking opens up another realm of camping possibilities, allowing for even more potential experiences. After all, experiences are why we buy RVs in the first place, right? Consider trying out any or all of these tips when planning your next (brief) boondocking trip with your kids or family. You won't regret it!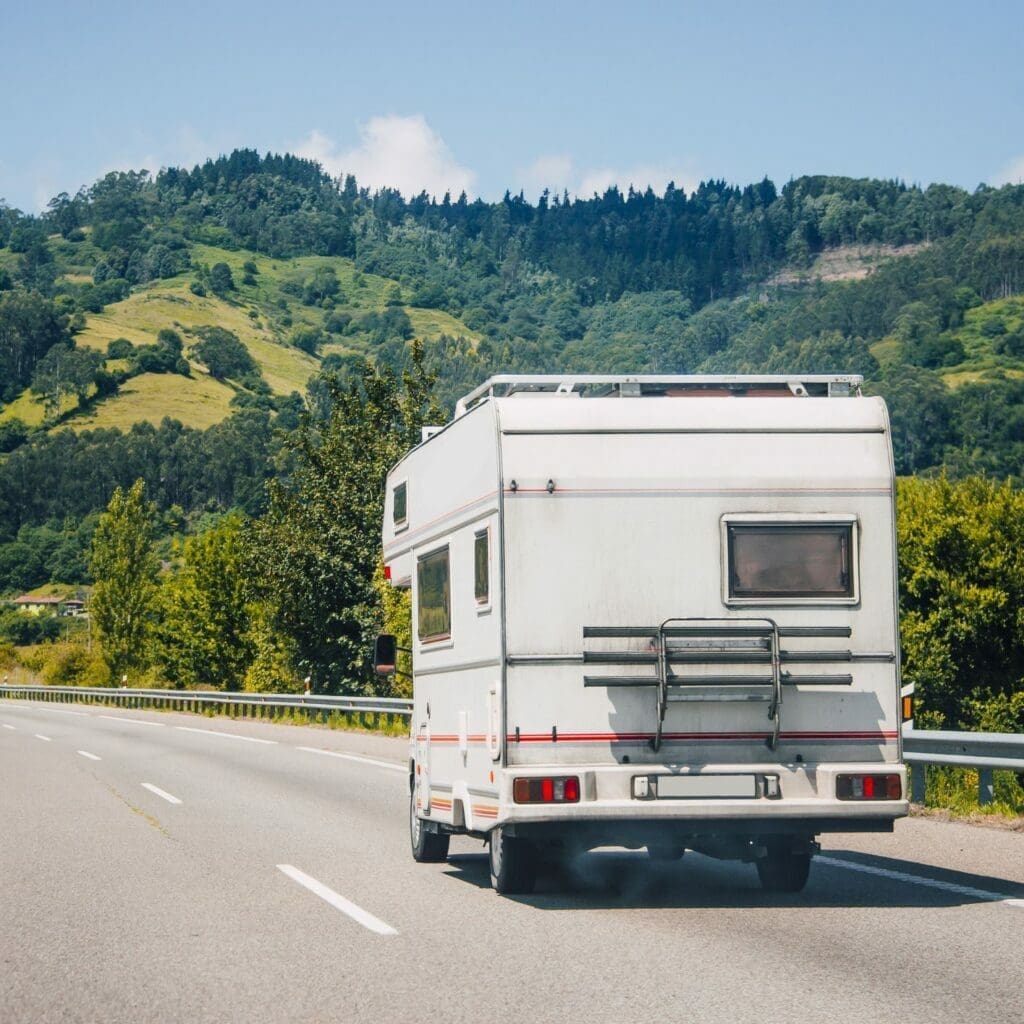 Do you boondock with your children or family? What additional tips do you have for making it work? Where is your favorite place you've boondocked? Feel free to share all about it in the comments below!

Click here to find out more about Harvest Hosts and to become a member.
(Source: Harvest Hosts. No copyright infringement intended)