Our passion for RV'ing started in 2016 when we purchased "Carla", a 1973 GMC Motorhome. A year of fixes and upgrades later, and she was ready for the road.
We created the MyMotorhomeLife website so that other RV, camper van, caravan, and travel trailer owners could benefit from the accumulated knowledge we've built up over the years. We've tested numerous products, tools, accessories, and parts. Some have been a successful "fit", others less so.

We hope you will benefit from the insights we've gathered over the years and find exactly what you're looking for on the website. Be safe in the knowledge that it worked for us, for one of our RV-owning buddies, or for one of the many RV'ers we follow in forums and groups online.
MyMotorhomeLife.com collects everything we've learnt about what parts, gadgets, and upgrades work & which don't; which accessories to buy & which to avoid; all presented in one place.

Click here for more information about the rest of the My Motorhome Life team.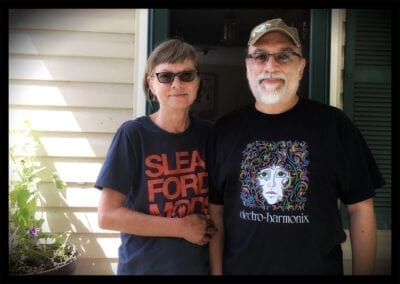 Safe driving and happy camping!
Marco & JoyceMac, mymotorhomelife.com